Three People Injured In St. Lucie County Accident on A1A
The Florida Highway Patrol says three people are in critical conditions after an accident in the 9400 block of State Road A1A in St. Lucie County.
The three Fort Pierce men were critically injured after sliding off a wet road and crashing into another vehicle heading the same way, according to a report from the Florida Highway Patrol.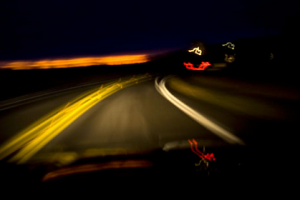 First emergency responders arrived shortly after the crash happened. An unidentified 21-year-old man who drove the vehicle and two passengers were taken to Lawnwood Regional Medical Center & Heart Institute, according to the report.
The three men were driving north on State Road A1A at about 11:45 p.m. when the driver lost control of the vehicle on the wet roadway in the 9400 block, according to the report. The car rotated, ran across the southbound lane and hit another car on the road. None of the men were wearing seatbelts, according to the report.
The driver and a passenger were found unconscious at the scene, while the other man was described in the report as having "incapacitating injuries."
The cause of the crash is still under investigation and the road closed at the time of filing this report.
Pt. SaDelray Beach accident attorney Jason Weisser of Schuler, Halvorson, Weisser, Zoeller and Overbeck responded to this unfortunate accident in Port St. Lucie.   "This is a tragic accident here in South Florida.  It appears that a driver lost control of his car and it led to a crash.  It would be best for all parties if the investigation is completed in a swift manner.   We also hope that the injuries aren't to serious and they recover quickly.  Please be careful whenever you are driving a motorcycle, car, SUV or truck.  If you have been injured in an accident, call my office for a free consultation to find out what are your rights".
Powered by WPeMatico