Tragedy For Twins Sisters Who Tried To Help A Crash Victim
The Sun Sentinel reported that 25-year-old Marcasia Crenshaw and her twin, were driving back to Boynton Beach after a visit with their mom in Jacksonville. One sister ran one way, the second sister ran the other and now one is dead after the women stopped to help a stranded motorist on a Florida highway.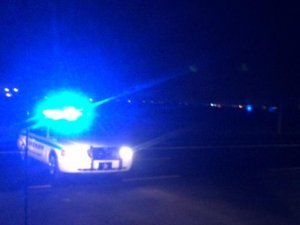 As Marcasia drove them along I-95, with Marcasia's 5-year-old son and her sister's 2-year-old daughter dozing in their car seats, the sisters saw a disabled Dodge Sprinter just outside of Titusville. Its emergency lights were blinking, smoke pouring out and its air bags deployed. The driver of that vehicle was a 23-year-old man, who'd been involved in a crash, per a Florida Highway Patrol report. "We pulled over to make sure everyone was OK," her twin says. "Who wouldn't?"
MyPalmBeachPost.com adds the twin sisters felt compelled to stop because an off-duty police officer had rescued them once when they got a flat tire. As the sisters neared the 23-year old man's vehicle, another 23-year-old drove by in his Chevy pickup truck and had to aggressively brake and swerve to avoid the Sprinter pulled over in an inside lane.
Both sisters tried to get out of the truck's way, but police say the right side of the truck hit Marcasia. "When I turned around, she was in the grass," her twin says. "She wouldn't move." Although her twin is CPR-trained, there was nothing she could do to save her twin. "I can't eat, can't sleep, crying, I'm just in disbelief," her twin tells the Sun Sentinel , adding the only thing keeping her going are her daughter and Marcasia's son.
Powered by WPeMatico