Truck Hits Horseback Riders, Killing 2 Horses and Injuring 3 People
A truck hit horseback riders, killed two horses, and injured three people in NW Miami.
The crash occurred at Rancho Colombia Miami, located along the 15800 block of Northwest 122nd Avenue.
The wreck occurred when the driver of a white truck hit a horse with a rider on its back.  The second horse may also have had a rider but that is unclear at this time.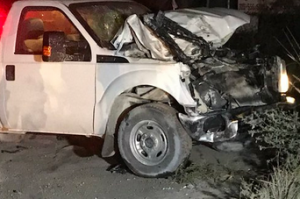 The horses were black and brown and both died at the scene according to Miami-Dade Fire Rescue arrived.
Paramedics transported the rider, a man in his 20s, to Kendall Regional Medical Center as a trauma alert. They transported two other victims with injuries to other area hospitals.
The victim's identities are unknown at this time, MDFR spokesman Lt. Felipe Lay said.  We will update this story when this information becomes available.
This is a crash with injuries that has blocked the 160th St. and 122nd Avenue in Northwest Miami. The delay of traffic on this route is due to the severity of the crash.
Vehicles on this route are pulling to the roadside to allow crews work. It is best to avoid this route and make use of alternative routes. An alternative route to use is the 117th Avenue.
It is unusual to have horses that in a position to be struck by a car or truck in South Florida but it does happen.
Please drive with caution and stay safe.
Attorney Jason Weisser of Schuler, Halvorson, Weisser, Zoeller and Overbeck comments on this accident involving a truck against two horses:  "It is rare to have a accident that involves a truck striking horses in Miami.  But we see from this accident that it can happen.  We hope that the it is quickly discovered what caused this accident.  We hope it wasn't from distracted driving.  If you've been injured in an accident, make sure you are properly represented by an experienced trial accident attorney."
The post Truck Hits Horseback Riders, Killing 2 Horses and Injuring 3 People appeared first on Traffic Center.
Powered by WPeMatico