Two Hospitalized After Rollover Accident On First Street In Riviera Beach
Two people were taken to the hospital while two others were treated on scene after a rollover accident, Riviera Beach Fire Rescue said.
The rollover crash happened on First Street and Barack Obama Highway in Riviera Beach, according to Riviera Beach Fire Rescue.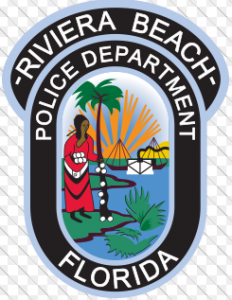 The crash involved a red semi-trailer truck and a pickup.  This according to a report of the accident provided by fire rescue. The semi-trailer truck was traveling on First Street when it was T-boned by a pickup.
The accident report stated that the driver of the pickup truck was driving under the influence of alcohol and lost control of the vehicle. It struck a semi. The impact of the collision caused the semi to rollover.
Four people were injured in the crash; two were treated at the scene of the accident while the other two were taken to a local ER for further treatment.
Riviera fire rescue has not released further information regarding the cause of crash or identification of the victims. Investigations are still ongoing at the time of filing this report.  If you know any information about this crash, please report it to the Riviera Police Department.
West Palm Beach personal injury attorney Jason Weisser of Schuler, Halvorson, Weisser, Zoeller and Overbeck responded to this accident.   "This is a very serious accident here in West Palm Beach.  It is very unfortunate that both of the drivers received injuries in this crash.  We hope that they both quickly recover.  Please be careful and obey the speed limits and traffic lights whenever you are driving a motorcycle, car, SUV or truck. This is especially true when there are children in the area.  We hope that all parties involved consult with an experienced trial lawyer.  If you have been injured in an accident, call my office for a free consultation to find out what are your rights".
Powered by WPeMatico