Vehicle Broadsided in a Crash on Belvedere Road
Two people lost their lives in a traffic accident on Belvedere Road, West Palm Beach, FL.
 The site of this car crash is near the intersection of Belvedere Road and Haverhill Road.  This accident occurred right in front of the very popular Haverhill Park.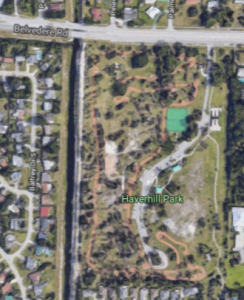 It involves two cars; a Chrysler coming from Palmetto road and a Highlander on Belvedere road. The Chrysler broadsided by a Highlander led to the crash. The Highlander rammed into the Chrysler on the driver's side after failing to yield right of way.
Unfortunately, this led to the loss of two lives.    This is a vehicle crash that has blocked the left turning lane, the Palm Beach Sheriff's Office reports.
First emergency responders are present to assess the situation and transport the victims.
The closure of the left turning lane is due to the severity of the crash. Vehicles on this route are making a detour through side streets such as Trailaway Lane. Others are pulling into nearby Walmart Supercenter parking lot. This has led to a traffic jam.
To avoid delays, we
advise
that you avoid this route and take alternate routes. A good alternate route to use in this case is Haverhill road, Trailaway Lane or Cheryl Road.
Please drive with caution and stay safe.
Attorney Jason Weisser of Schuler, Halvorson, Weisser, Zoeller and Overbeck comments on this accident with two people that have died in West Palm Beach:  "It is reported that the reason for this accident with two adults that have did is the failure of the driver of the Chrysler to yield at an intersection.  We hope the families of the victims of this accident reach out to experienced accident attorneys.  An experienced lawyer will be able to help you with all of the legal issues that a family experiences after a tragedy like this.
The post Vehicle Broadsided in a Crash on Belvedere Road appeared first on Traffic Center.
Powered by WPeMatico