West Palm Beach Crash Leaves Two Toddlers Hospitalized With Injuries
A crash involving two vehicles has left two toddlers hospitalized. The crash has also caused traffic to back up in West Palm Beach, the Police Department said.
The crash took place when a woman who was driving a Chevy Impala in West Palm Beach tried to make an illegal U-turn and pulled in front of a southbound Ford Taurus, police said.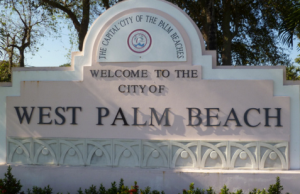 The driver of the Taurus was not able to stop, leading to a crash according to police. Both vehicles sustained heavy damage.
Police said a 2-year-old girl and 1-year-old boy were injured in the crash.
Both children, who were secured in child seats during the crash, were sent to the trauma center at a hospital in West Palm Beach, officials said. No other occupants were injured in the crash, police said.
Officers said the woman driving the Impala was cited for failure to yield right of way.
The crash is still being investigated, police said.
First emergency responders arrived at the site of the crash soon after the accident happened and the victims were transported to Hospital for treatment.
This route is partially blocked due to the severity of the crash, causing traffic delays. It is best to use an alternative route.
West Palm Beach attorney Jason Weisser of Schuler, Halvorson, Weisser, Zoeller and Overbeck comments on this crash with injuries in West Palm Beach:  "This tragic accident that involved two young children.  We hope that their injuries are not that extensive and that they have speedy recoveries.  Please always pay extra attention to the road when you are behind the wheel.  Also make sure you always make U-turns at legal locations.  If you've been injured in an accident, make sure you are properly represented by an experienced trial accident attorney.  Please call my office for a free consultation."
The post West Palm Beach Crash Leaves Two Toddlers Hospitalized With Injuries appeared first on Traffic Center.
Powered by WPeMatico