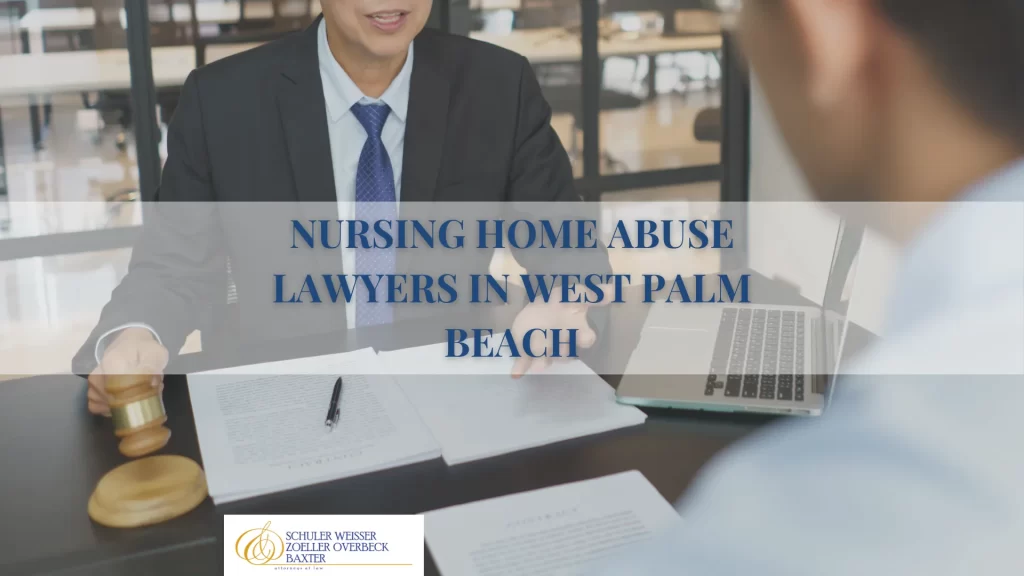 Do you know or suspect your loved one has suffered abuse in a nursing home? Contact the nursing home abuse lawyers at Schuler, Weisser, Zoeller, Overbeck & Baxter P.A. to speak with someone about your case.
Relocating an aging family member to a nursing home or assisted living facility can challenge a family deeply. We make these decisions assuming that our loved ones will receive the dedicated care and attention they deserve.
Sadly, reports of abuse, neglect, and medical malpractice in these facilities are all too common. Many vulnerable individuals suffer in deplorable conditions that can result in serious injuries, illnesses, emotional trauma, and even death.
At Schuler, Weisser, Zoeller, Overbeck & Baxter P.A., our West Palm Beach nursing home abuse lawyers understand firsthand how widespread this kind of abuse is in Florida and the United States.
Florida alone has more than 70,000 individuals living in care facilities, and that number is only likely to grow as medical care advances expand lifespans and the elderly population grows. As inexcusable as care facility abuse is, it's essential to know that victims and their families have legal options to take action against it.
By filing a lawsuit against the responsible staff member or care facility, you can protect your loved one and other residents from further harm and send an important message to this industry that abuse and neglect will not go overlooked and unpunished.
If you or someone you love suspects care facility abuse or neglect, don't hesitate to call Schuler, Weisser, Zoeller, Overbeck & Baxter P.A. today at 561.689.8180. We'll set up a free consultation with a skilled legal team member, so we can review your case and determine the appropriate actions to pursue just compensation.
Why You Need a Lawyer for Your Nursing Home Abuse Case
If you believe your loved one is suffering abuse from care facility staff members, you may have difficulty getting the evidence you need to protect them. Often residents aren't able to act when they're enduring abuse. Many residents may be unaware that abuse is occurring. Residents don't always know how to seek help, even when the abuse is evident.
Suppose you suspect someone you know is suffering abuse or neglect in a care facility. In that case, a competent lawyer can help hold the care facility and its employees accountable for the abuse or neglect.
Care facility abuse and negligence cases can be highly complex. Seeking compensation may involve laws from numerous jurisdictions, detailed medical investigations, the use of expert witnesses, and considerable research. Lawyers have the resources, skills, knowledge, and experience to hold abusive caregivers accountable through the legal system.
To win a care facility abuse or negligence case, you must show your loved one's injuries are from negligence or intentional abuse. The first step in your claim will be to investigate the potential abuse or neglect and to understand all the relevant facts.
An experienced nursing home abuse lawyer will be familiar with gathering and presenting relevant evidence to support your claim in court. They will hold interviews to gather all the facts and get statements from potential witnesses such as the victim, family members, friends, other residents, and anyone who may have witnessed illegal behavior.
Your lawyer may also interview former employees who can attest to the care facility's practices and treatment of residents in general.
Attorneys can also review different documents for evidence of misconduct. This may include medical records, care facility inspections, staff reports, and financial records. These may support proof of wrongdoing, including failure to provide for a loved one's needs, legal violations, theft, and more.
Once they have sufficient evidence, your lawyer may file a complaint against the nursing home or assisted living facility to try to settle your compensation claim out of court. If this fails or time is running out to take a claim to court, your lawyer can file a lawsuit on your behalf.
A skilled attorney will use the evidence they've gathered to craft a compelling argument detailing why you or a loved one are entitled to compensation. They will also handle communication on your behalf and keep you informed of your legal rights.
Care facility abuse claims are difficult to win without legal counsel. Fortunately, you don't have to go through this process alone.
Why Choose Schuler, Weisser, Zoeller, Overbeck & Baxter P.A. to Handle Your Nursing Home Abuse Case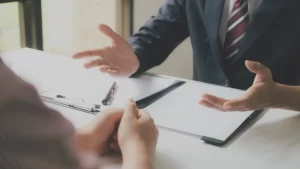 At Schuler, Weisser, Zoeller, Overbeck & Baxter P.A., our highly skilled and experienced lawyers are committed to serving Floridians by holding those who have wronged others accountable for their actions. For the past four decades, our firm has focused on seeking justice for victims in personal injury cases. Our highest priority will always be to get our clients the maximum possible compensation for their cases.
In pursuit of this goal, we will communicate with you often, keep you in the loop, provide legal services tailored to your exact situation, and put our years of experience in settlement negotiations and litigation to work for you.
We have spent decades fighting for our client's rights and will vigorously fight to get compensation for the wrongs that have been suffered by you or a loved one. We have made many multi-million dollar recoveries for our clients. Our firm's track record speaks for itself.
Some of our notable settlement awards and jury verdicts are available on our Results page, including a nearly six-and-a-half million dollar verdict for a nursing home wrongful death claim.
At Schuler, Weisser, Zoeller, Overbeck & Baxter P.A., we understand that one of our prospective clients' most significant concerns is how they'll pay for our legal services. Our firm operates on a contingency basis. This means that we will only get paid if we win your case. This contingency payment system gives our clients access to world-class legal representation without worrying about money.
Care Facility Neglect and Abuse Cases We Handle
It can be upsetting and worrisome to suspect or know that your loved one is being abused and mistreated by the people with whom you entrusted their lives and well-being. We aim to bring down these abusers and fight to end the mistreatment of care facility residents.
Some reports have stated that one in ten nursing home residents experiences abuse or mistreatment. Many forms of abuse and neglect can occur at your loved one's facility. Some signs of abuse are obvious, while others are subtle and challenging to detect or persuade others about.
Knowing the different types of abuse and neglect and how to spot potential abuse will allow you to safeguard your loved ones and prevent abuse from occurring and or continuing. Let's briefly look into some common types of abuse in care facilities.
At Schuler, Weisser, Zoeller, Overbeck & Baxter P.A., we want to help you take aggressive action against abusive or negligent care facilities and end this epidemic of mistreatment. We are ready to leverage our years of experience to assist victims and their families in cases involving:
Trusting loved ones to care facilities is disquieting when there's a suspicion of danger. Unfortunately, mistreatment that leads to abuse does occur. Physical abuse can be a wide variety of actions such as slapping, hitting with a closed fist, using a weapon or similar method of harm, pushing, kicking, and shoving, restraining improperly. One type of illegal physical abuse is using restraints on residents when not medically necessary or for too long.
This type of abuse is easily noticeable in some situations. Common signs include bruising, scratch marks, burns, broken bones, restraint marks, fear of others, withdrawal around staff, and other unusual behavior.
When caregivers inflict emotional or psychological harm on patients, their actions may constitute emotional abuse. Unfortunately, this problem is quite common. It is also one of the most challenging forms of abuse to identify.
Unlike most other forms, emotional abuse may go unreported since it does not leave physical signs. Emotional abuse can be verbal or nonverbal.
Verbal, emotional abuse may involve the following:
Insulting the resident
Making threats of physical harm
Intimidating the resident
Embarrassing the resident in front of others
Talking down to the resident
Unnecessarily blaming the resident
Non-verbal abuse may include:
Refusing to speak with the resident
Isolating the resident
Restricting the resident's access to food, water, and other necessities
Withholding belongings from the resident
Emotional abuse can be tough to spot. Signs of emotional abuse in residents include withdrawal around staff, fearfulness, unexplained behavioral changes, and developing nervous habits.
Of all forms of abuse, neglect is perhaps the most common and is not always intentional. Neglect occurs when facility residents routinely do not receive adequate care or nutrition.
Nursing home and assisted living facility neglect often fall into a few broad categories. These include medical neglect, basic needs neglect, and poor hygiene or sanitation.
Medical neglect can be severe as it involves not adequately caring for a patient's medical needs. For example, medical neglect could be failing to provide medications or allowing medical conditions, such as bed sores, to develop without treatment.
Neglect of hygiene or sanitation can be poor sanitary conditions in living areas, such as failing to help clean a patient's room or sheets. In many cases, residents require assistance in maintaining their hygiene. Neglect occurs when residents don't receive the necessary assistance to maintain cleanliness in this context.
This abuse type can manifest as neglect, stemming from inadequate food and water provision to maintain a resident's health. The symptoms of dehydration include:
Dizziness
Constipation
Dry Mouth
Headaches
Dehydration can lead to other serious health problems, or even death, and requires investigation, even if you're unsure that is the problem. It's better to be safe; it's never too late to seek a professional opinion if you're concerned for a loved one.
Slip and fall injuries can also be categorized under neglect sometimes. The contributing factors should warrant investigation if slip and fall injuries occur frequently at your loved one's care facility. Some conditions make accidental falls more likely:
Poor balance
Weakened muscles
Medication changes
Illness
If facility staff members aren't vigilant about watching or helping residents with more significant fall risks, they may be liable.
If the care facility doesn't provide accessibility equipment such as wheelchairs, handlebars (showers), and rails for their residents that can prevent falls, they may also be held liable for negligence.
Suppose warning signs that would notify residents to avoid wet (inside) or icy (outside) areas are not at the facility or not visible, and people fall. In that case, the facility is guilty of negligence.
This form of abuse can come in a variety of ways:
Theft of money and valuables in the resident's room
Facility employee manipulation to gain power of attorney for the resident
Facility employee manipulation to gain ownership of resident's assets
Theft of credit and debit cards
Facility employee blackmail
Theft of medication
In some cases, theft can be easily identified (personal belongings or medications), but others are usually well underway before they are noticed (financial and asset theft of any kind).
Nursing Home or Assisted Living Facility Wrongful Death
If a resident dies due to a care facility's neglect or abuse, their loved ones may pursue compensation through a wrongful death lawsuit.
Care facilities are responsible for caring for their residents. When staff members abuse residents or fail to provide a safe environment for them, residents may die. Staff members, in turn, may attempt to hide the cause of death.
If you suspect care facility abuse or neglect caused your loved one's death, an experienced lawyer can help seek damages.
The residents in these facilities often cannot stand up for their rights. People who take advantage of such a vulnerable population should be held accountable. At Schuler, Weisser, Zoeller, Overbeck & Baxter P.A., we have the skills, experience, and knowledge to pursue any care facility abuse case. We're prepared to help you take legal action to defend the rights of those you care about.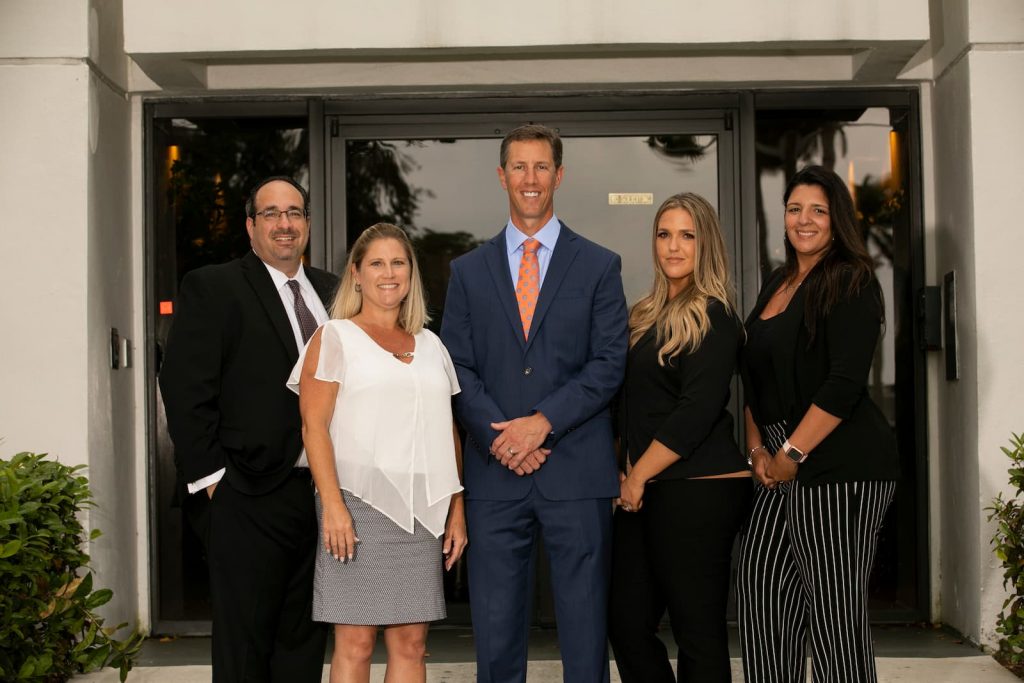 Contact a West Palm Beach Nursing Home Abuse Lawyer for Help
Have you or a loved one endured mistreatment in a care facility? If so, it is imperative to take legal action against those responsible for such inexcusable actions.
Learn how we can help you in this fight by contacting the West Palm Beach nursing home abuse lawyers of Schuler, Weisser, Zoeller, Overbeck & Baxter P.A. today by calling us at 561.689.8180 to schedule a free consultation. You can also contact us through our online form or our website's live online chat feature.
Whether in West Palm Beach or elsewhere in Florida, we're dedicated to helping you seek justice for your loved ones.
FREE CASE EVALUATION
CALL 561.689.8180
SERVING THE ENTIRE STATE OF FLORIDA
Brevard County, Broward County, Coral Springs, Davie, Dearfield Beach, Fort Lauderdale, Hallandale Beach, Margate, Miramar, Plantation, Pompano Beach, Sunrise, Weston, Collier County, Naples, Duval County, Jacksonville, Lee County, Fort Myers, Leon County, Tallahassee, Manatee County, Bradenton, Marion County, Ocala, Martin County, Indiantown, Stuart, Miami-Dade County, Aventura, Parkland, Greenacres, Royal Palm Beach, Tamarac, Wellington, Jupiter, and Miami.
AWARD-WINNING REPRESENTATION