What Happens At A Deposition?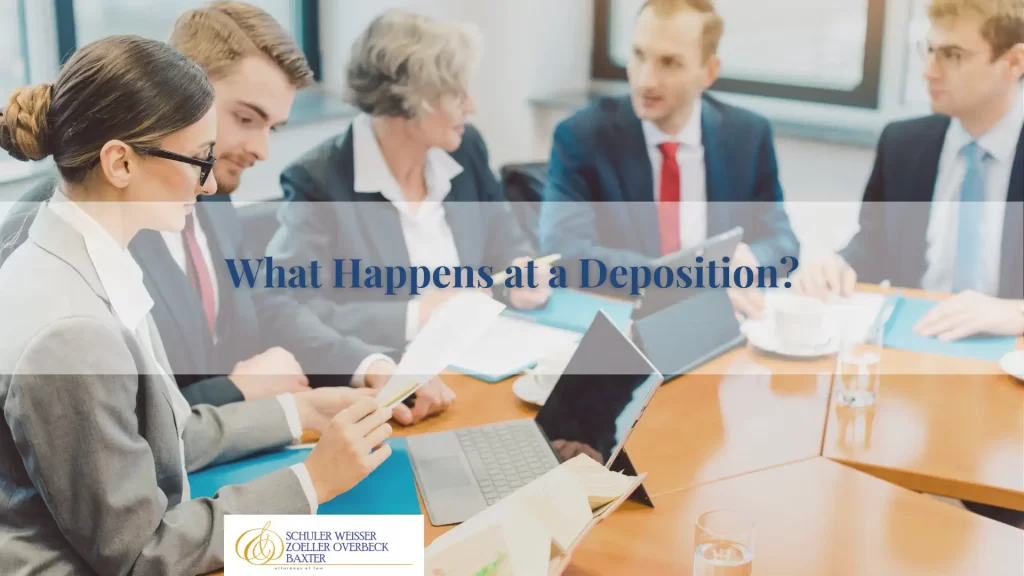 Personal injury lawsuits often involve depositions. The lawyer from each side can request a deposition from the other's client. It is an opportunity to gather valuable information and evidence about the case. Although depositions might seem scary, the process is simple. However, knowing what happens at a deposition and preparing for it is crucial. You should go into it knowing how to answer the opposing attorney's questions. Saying the wrong thing can negatively affect your case.
What Is a Deposition?
A deposition is a method of obtaining evidence from the witness being deposed. An expert witness, medical provider, plaintiff, or defendant can be a witness during a deposition.
The person requesting the deposition and the person being deposed meet at a predetermined location with their lawyers. Depositions often occur in the conference room of one of the attorney's law firms. However, they can be scheduled in any location.
A court reporter also attends to record everything each person says. Once the court reporter swears in the witness, the deposition can begin. Both sides can request a deposition transcript copy once it becomes available.
An Overview of the Deposition Process
The plaintiff's attorney can question the defendant, or the defendant's lawyer can question the plaintiff. Both lawyers use depositions to gather the information that might help prove their cases.
You should receive a notice of deposition if the defendant's attorney wants to depose you about the personal injury case. The notice should contain the date, time, and location. Attendance is mandatory.
However, you can request a date or time change if necessary. The defendant's attorney might not agree to your request, though. You must show up for the deposition despite scheduling conflicts.
Typically, personal injury lawyers give deponents time to prepare. You likely won't receive the notice only a few days before your scheduled deposition. You can meet with your attorney to learn about the process and practice answering questions.
Your attorney can attend the deposition with you. However, they can't answer the questions or tell you what to say. They can object to a line of questioning if they believe it's irrelevant to the case.
Questions Commonly Asked During Depositions
Defense lawyers can ask numerous questions while deposing plaintiffs. Since you are under oath, answering each question truthfully is critical. However, you shouldn't volunteer more information than necessary.
Common questions asked during depositions include:
Basic information – The lawyer will likely begin with basic details about you, such as your name, address, and phone number.
Details of the incident – Questions about the accident are essential to a defense attorney's case. They want to know the information to determine whether their client is at fault. They might ask what you were doing in the moments leading up to the incident and whether you know of any witnesses who saw what happened.
Impact of the injury – The attorney can also ask about the type of injury you sustained. They might want to know the severity, the treatment you sought, and whether it affects your routine.
Useful Tips for Handling Your Deposition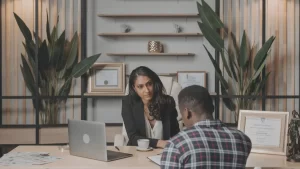 The thought of participating in a deposition might cause significant stress. It can be a scary prospect. However, it's not as bad as you think. You should respond to each question carefully and honestly, and it's essential to understand what happens at a deposition. You won't be under any time constraints, so you can take your time.
Below are some tips you should follow during your deposition to avoid mistakes that can damage the outcome of your case:
Think about your answers carefully – Answering immediately after the lawyer asks a question isn't necessary. You can take your time and think about how to respond before answering.
Be truthful – Lying during a deposition isn't beneficial. You might think it will improve your chance of winning the case. However, it can backfire and have serious consequences if someone finds out you lied. You are under oath, so be honest.
Talk about the facts – You shouldn't speculate about details or provide your opinion during a deposition. Stick to the facts. You can say you don't know the answer to a question if you don't know or can't remember.
Request clarification – You can ask the attorney to elaborate on what they're asking or repeat the question if you don't understand. Asking for clarification is better than answering a question incorrectly if you're confused.
Contact Schuler, Weisser, Zoeller, Overbeck & Baxter P.A. Today
Schuler, Weisser, Zoeller, Overbeck & Baxter P.A. has over four decades of experience handling personal injury cases. We know the strategies to use to recover compensation for our clients. When you hire us, we will provide personalized attention and service. You can depend on us to help you understand what happens at a deposition and to help you fight for the justice you deserve.
If you were injured in an accident due to someone else's negligence, call Schuler, Weisser, Zoeller, Overbeck & Baxter P.A. at 561.689.8180 for your free consultation with a Florida personal injury lawyer.
Related Reading: