Wheels Fly Off Of Car, Two Injured In I-95 Crash Near Boynton Beach
A multi-vehicle accident injured two and caused delays on I-95 South in Boynton Beach. Three cars and a semi-truck were involved in the crash.
Two wheels flew off a car as it traveled on Interstate 95, near Boynton Beach Blvd causing a four-vehicle crash that injured two people.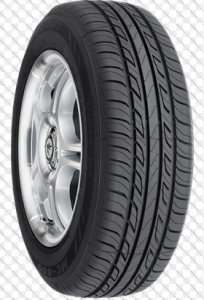 The Florida Highway Patrol says the car was traveling south when two rear tires flew off the car. The driver was trying to maintain control of the car before hitting a semi-truck and crashing into guardrail and light post. A video captured the wheel flying off the car and bouncing over the median. It hit the hood of another vehicle.
"The light post fell into the northbound lanes and hit a passing vehicle," said Sgt. Mark Wysocky.
First emergency responders arrived at the site of the crash soon after the accident happened. The victims were transported to the Medical Center for treatment.
Four right lanes of I-95 South are blocked before Boynton Beach Boulevard due to the severity of the crash, causing traffic delays. Vehicles on this route are pulling to the roadside to allow crews work.
The delay of traffic on this route is due to the severity of the crash. It is best to exit I-95 via Hypoluxo Road on the North and Woolbright Road on the South.
Please drive with caution and stay safe.
Comments:
West Palm Beach attorney Jason Weisser of Schuler, Halvorson, Weisser, Zoeller and Overbeck comments on this crash with injuries in Boynton Beach:  "This accident on one of our major highways unfortunately caused injuries.  It was possibly caused by a car that didn't have the tires properly secured to the vehicle.  If that was the case it could make an auto repair shop liable.  We hope that the injuries don't prove to be to serious or extensive.  If you've been injured in an accident, make sure you are properly represented by an experienced trial accident attorney.  Please call my office for a free consultation."
The post Wheels Fly Off Of Car, Two Injured In I-95 Crash Near Boynton Beach appeared first on Traffic Center.
Powered by WPeMatico