Si usted ha sufrido una lesión grave en West Palm Beach, póngase en contacto con los abogados de lesiones personales de Schuler, Halvorson, Weisser, Zoeller, Overbeck & Baxter P.A. en West Palm Beach para programar una consulta gratuita. Independientemente que usted viva en West Palm Beach o simplemente se lesionó mientras estaba de vacaciones, contratar a un abogado local puede ayudarlo a navegar por el proceso legal de su demanda por lesiones personales.
Los accidentes ocurren todos los días y mientras que algunos resultan en lesiones menores, otros causan lesiones graves e incluso la muerte. Aunque a veces estas lesiones son realmente el resultado de un accidente, que nadie podría evitar, la mayoría de veces, el accidente fue causado por las acciones negligentes de otra persona. Si usted o un ser querido han sufrido lesiones causadas por negligencia de otra persona, merecen justicia y una compensación justa.
Todos tenemos la responsabilidad de manera que no ocasione riesgos o peligros innecesarios para los demás y evitar así accidentes graves. Desgraciadamente, muchas personas no se toman en serio este deber y se comportan de forma imprudente, negligente o descuidada. Cuando alguien actúa sin pensar en los demás, lo pone a usted y a sus seres queridos en peligro.
Aunque usted tome todas las precauciones necesarias para proteger su seguridad, no siempre puede anticipar o evitar las acciones peligrosas de otras personas. Sin embargo, cuando sucede lo inesperado y usted sufre una lesión grave, no tiene porque ser económicamente responsable de las malas decisiones de otras personas.
Aunque nadie puede quitarle el dolor que está sintiendo, usted puede tomar medidas contra el individuo que lo lastimó, y los abogados de lesiones personales de West Palm Beach en Schuler, Halvorson, Weisser, Zoeller, Overbeck & Baxter P.A. están listos para ayudarlo. Nuestros abogados tienen experiencia en una variedad de casos de lesiones personales, y están preparados para luchar por usted, sin importar las circunstancias de su accidente. No espere más póngase en contacto con el bufete de abogados de Schuler, Weisser, Zoeller, Overbeck & Baxter P.A. llamando hoy al (561)689-8180. Nuestro equipo está listo para ayudarlo a obtener la compensación que merece.
MÁS DE MIL MILLONES
EN ACUERDOS Y VEREDICTOS GANADOS
SOBRE Schuler, Weisser, Zoeller, Overbeck & Baxter P.A.
POR QUÉ NECESITA UN ABOGADO
Después que una persona sufre una lesión grave, entra en un estado de crisis, mientras intenta comprender y gestionar el trauma que ha sufrido. Estas lesiones no sólo causan dolor físico, sino también trastornos emocionales y, a menudo, tensiones económicas para la persona lesionada y sus seres queridos. Usted tiene derecho a ser indemnizado por sus lesiones como consecuencia de un accidente causado por la negligencia de otra parte.
Sin embargo, durante estos momentos difíciles, la idea de presentar una demanda puede parecer abrumante o incluso imposible. Cuando contrata a un abogado experto en lesiones personales, no enfrentará solo ha esta batalla legal.
Nuestros abogados tienen la experiencia legal y el conocimiento para guiarlo en cada paso de su demanda por lesiones personales. Ellos entienden sus derechos legales y pondrán en práctica las mejores tácticas legales para su caso y así ayudarlo a recibir la mayor compensación posible. Si contrata a un abogado para que se encargue de su demanda por lesiones personales, se ahorrará tiempo y reducirá en gran medida el estrés durante su caso.
Su abogado asumirá la responsabilidad de reunir pruebas, preparar su caso y negociar con todas las partes implicadas. Además, nuestros abogados tienen acceso a testigos expertos, como médicos, investigadores de accidentes y especialistas forenses, que pueden proporcionar un testimonio imparcial para corroborar su caso.
En medio del estrés y la incertidumbre de este momento de su vida, necesita contratar a un abogado de lesiones personales que luche por usted y proteja sus derechos. Contratar a un abogado experto le permitirá enfocarse en su recuperación y en sus seres queridos, mientras que su abogado trabaja para conseguir la indemnización que usted merece.
EXPERTOS. CONFIABLES. GANADORES.
CONOZCA A NUESTROS ABOGADOS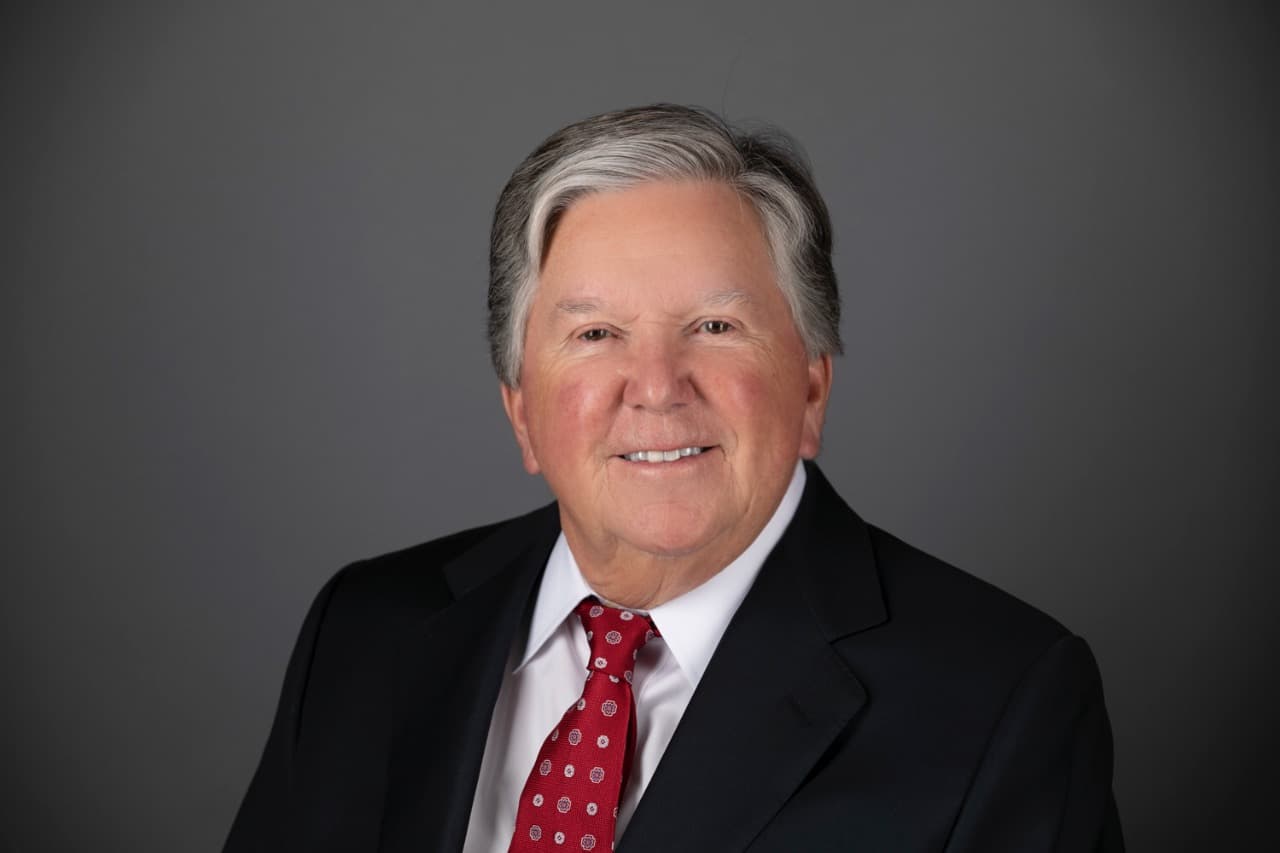 SOCIO FUNDADOR
Richard D. Schuler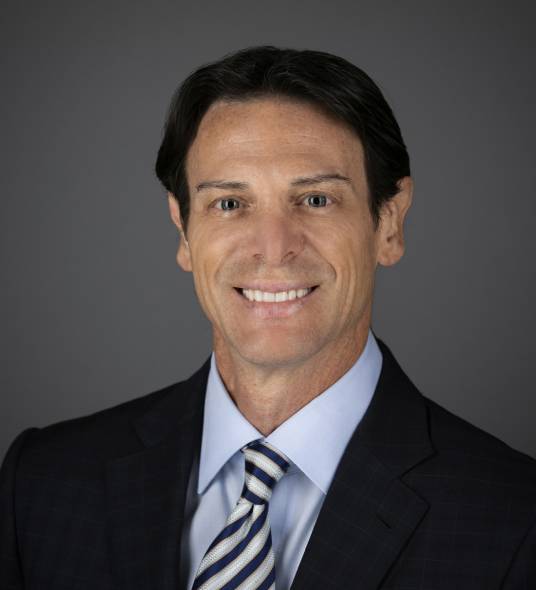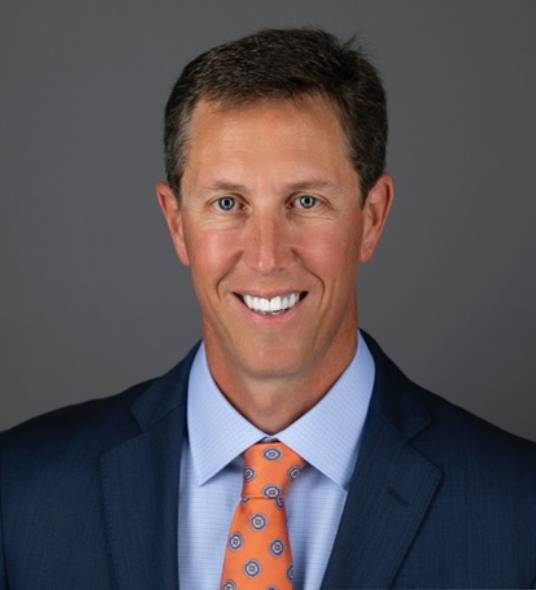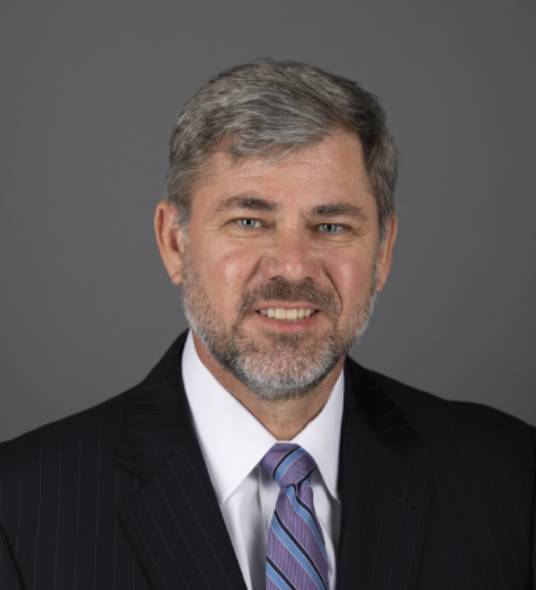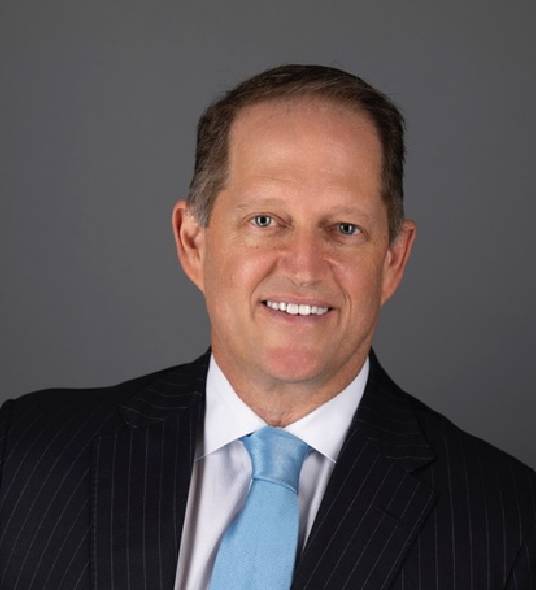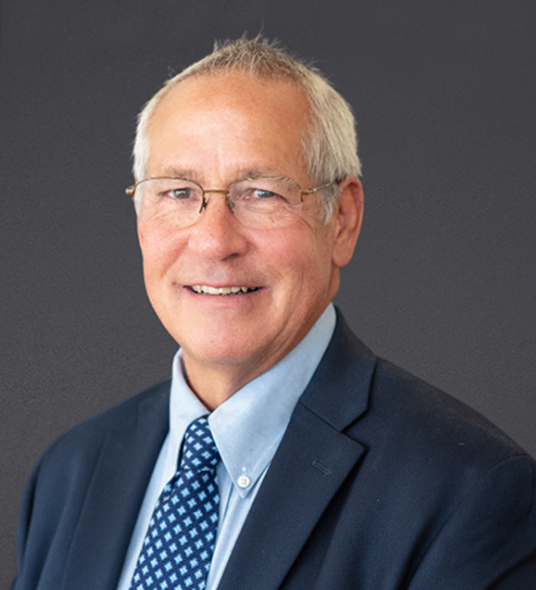 CONSEJO
Steven W. Halvorson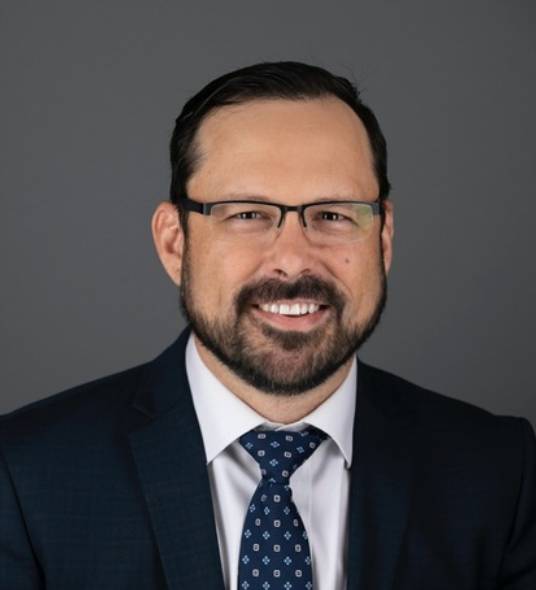 ABOGADO LITIGANTE CIVIL
Michael D. Dickenson
ABOGADO LITIGANTE CIVIL
Tara L. Kopp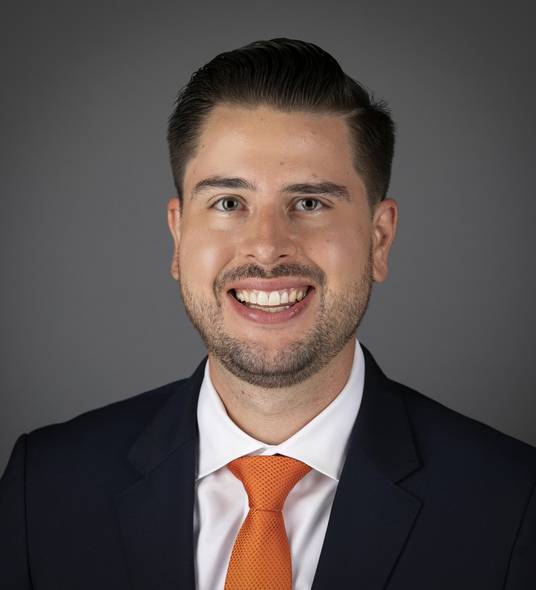 ABOGADO LITIGANTE CIVIL
Eric C. Hayden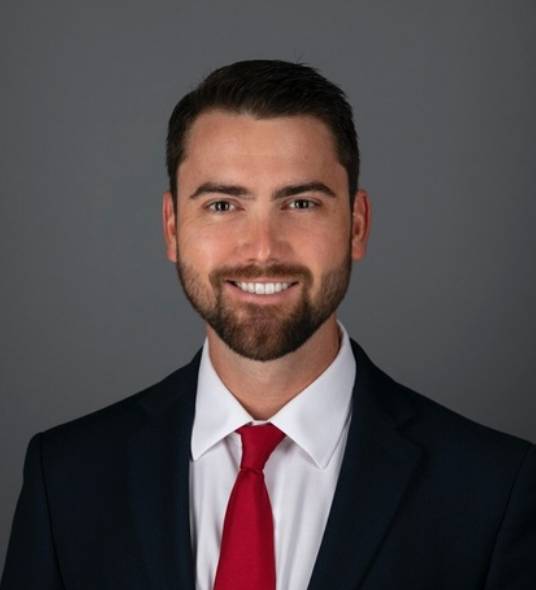 ABOGADO LITIGANTE CIVIL
Gregory M. Cummings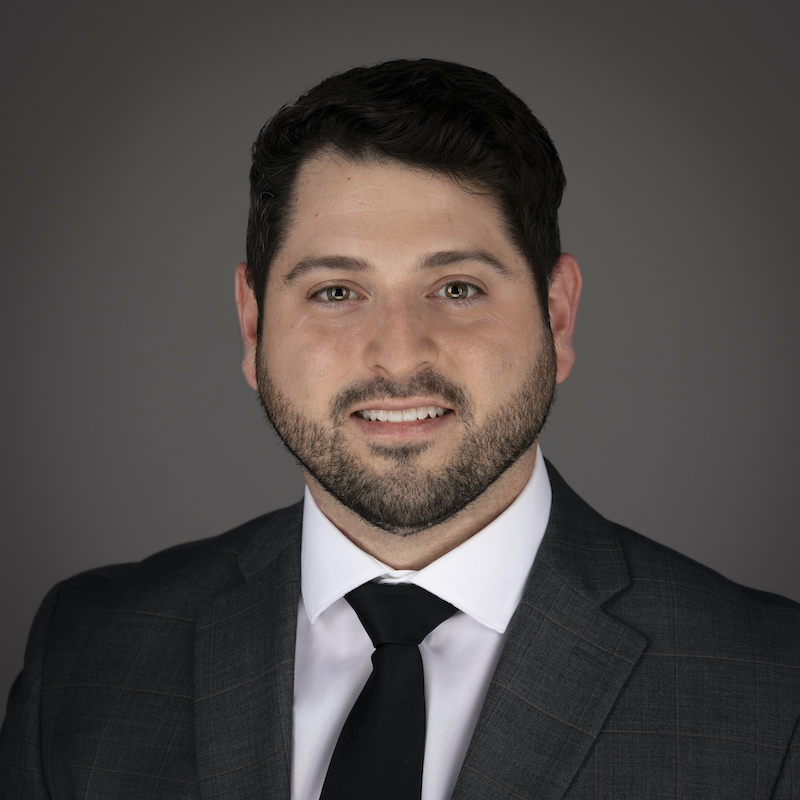 ABOGADO LITIGANTE CIVIL
Harrison Joss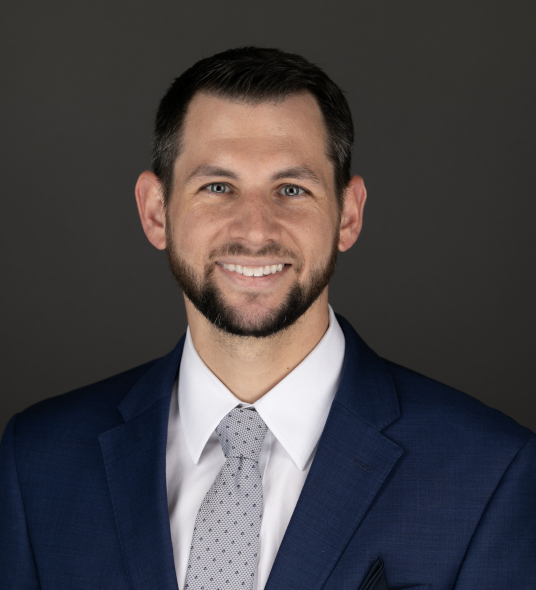 ABOGADO LITIGANTE CIVIL
Shane Chernoff
TIPO DE CASOS QUE MANEJAMOS
Los accidentes pueden ocurrir de diferentes maneras, y eso significa que cada caso de lesiones personales va a ser diferente. En Schuler, Weisser, Zoeller, Overbeck & Baxter P.A., hemos obtenido el conocimiento y la experiencia que necesitamos para manejar su caso, cualquiera sea la causa de su lesión. Algunas de nuestras áreas de práctica incluyen: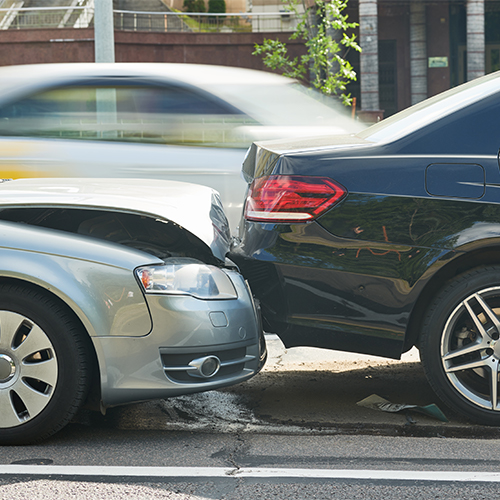 Un accidente de tráfico grave puede cambiar su vida, haremos todo lo posible para ayudarlo a obtener la compensación que necesita.
ACCIDENTES AUTOMOVILÍSTICOS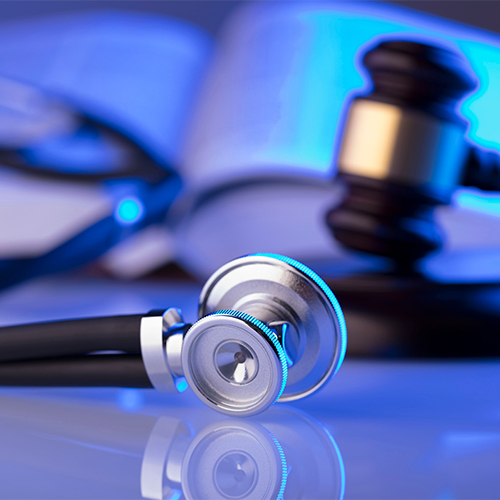 Cuando los médicos no actúan en el mejor interés de sus pacientes, a menudo los ponen en peligro de sufrir más complicaciones de salud u otras lesiones.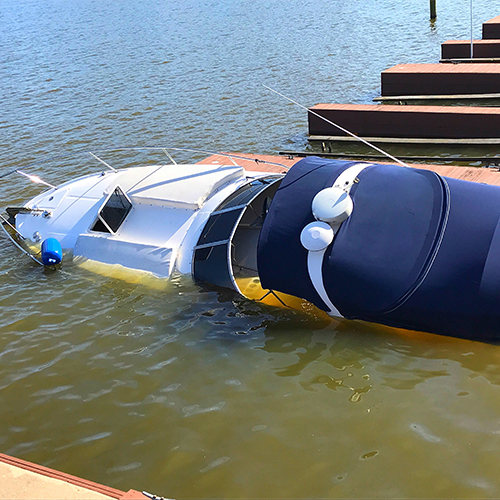 Un accidente en un barco puede ser devastador y, en algunos casos, mortal. Usted necesita representación legal con experiencia para obtener la compensación que merece.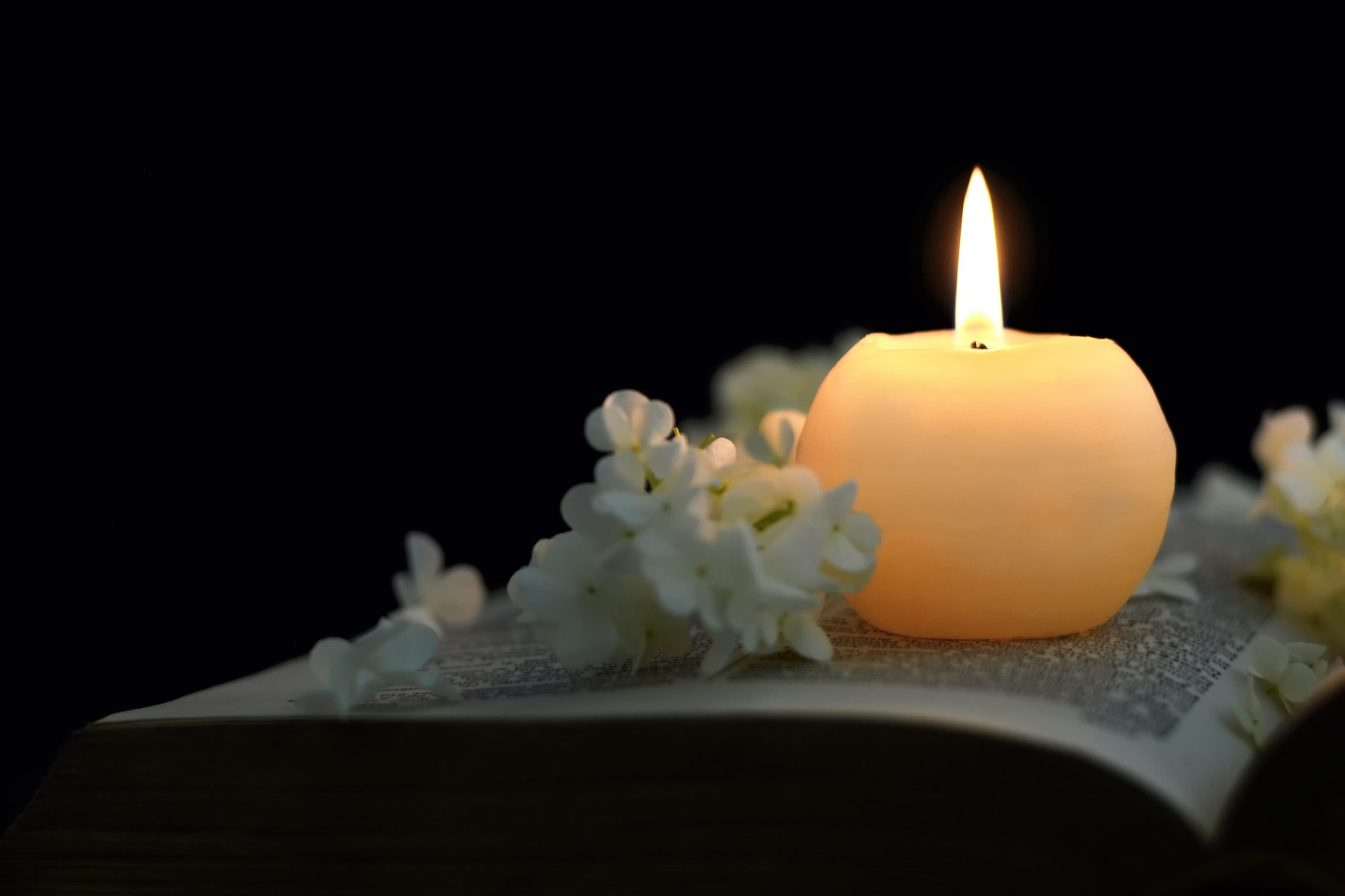 Nada puede prepararlo para la pérdida repentina e injusta de su ser querido, pero estamos aquí para ayudarlo en este momento difícil.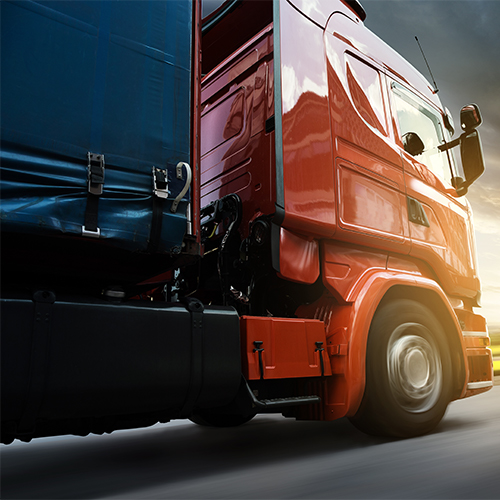 Nuestros abogados han visto lo terrible que son los accidentes con grandes vehículos comerciales para las víctimas y sus familias, y sabemos ayudarlo a defenderse.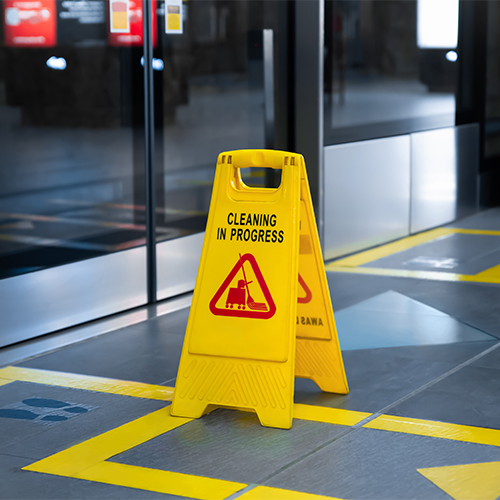 Cuando un propietario no mantiene la seguridad de sus instalaciones, nuestro equipo legal hará todo lo posible para responsabilizar al propietario por cualquier lesión causada por su negligencia.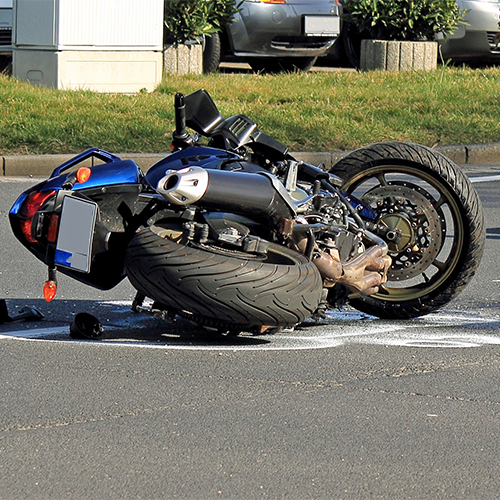 Los accidentes de motocicleta pueden ser especialmente devastadores para las víctimas. Nuestros abogados lucharán para ayudarlo a obtener la atención que necesita.
ACCIDENTES DE MOTOCICLETA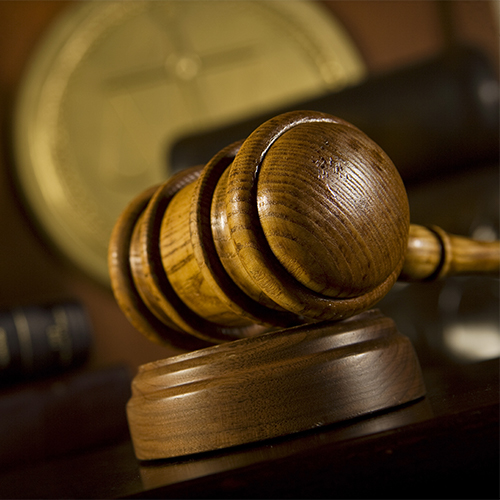 Todos esperamos que los productos que compramos sean seguros para el uso del consumidor. Pero a veces se pasan por alto defectos que pueden perjudicar a cientos, si no miles, de personas.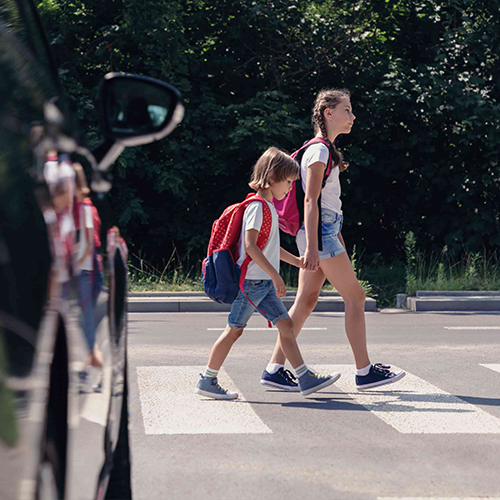 En el bufete de abogados de SCHULER, HALVORSON, WEISSER, ZOELLER, OVERBECK&BAXTER P.A., nuestros abogados especializados en accidentes de peatones en West Palm Beach tienen más de 35 años de práctica guiando a los clientes a través de este proceso y luchando por ellos dentro y fuera de los tribunales.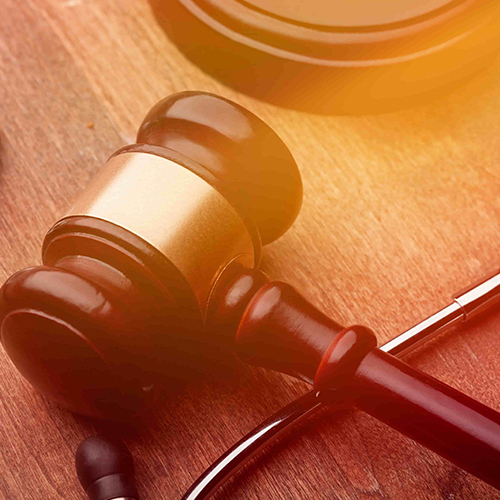 ¿Es usted un médico que atendió a un motorista o pasajero lesionado en un accidente de automóvil y ahora se encuentra con facturas pendientes de pago debido a la denegación de reclamos de seguro?
PROTECCIÓN POR DAÑOS PERSONALES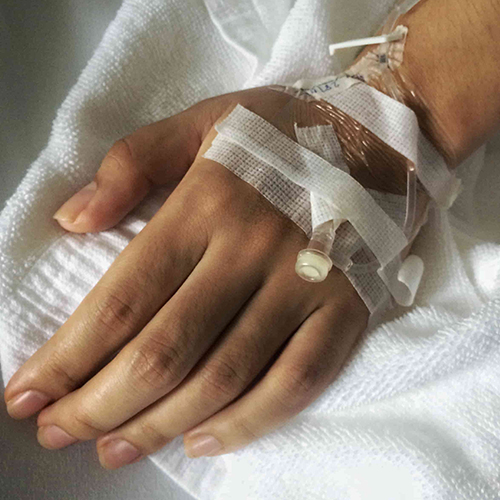 ¿Ha sido víctima su ser querido de maltrato en una residencia de ancianos? Póngase en contacto con los abogados de Schuler, Weisser, Zoeller, Overbeck & Baxter PA para hablar con alguien acerca de sus derechos y opciones legales.
ABUSO Y NEGLIGENCIA EN RESIDENCIAS DE ANCIANOS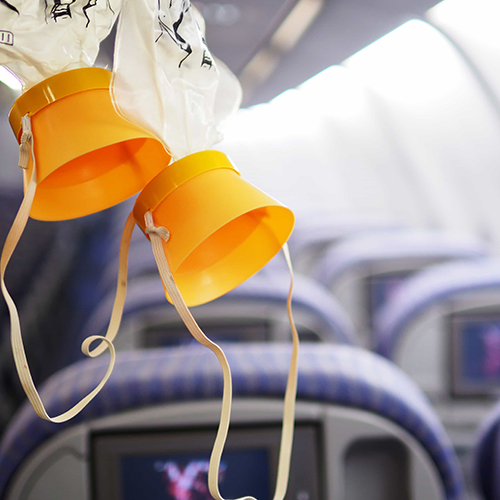 Aunque los accidentes de aviación son menos frecuentes que los de automóvil, siguen constituyendo una amenaza muy grave para los pasajeros y las personas que se encuentran cerca del lugar del accidente.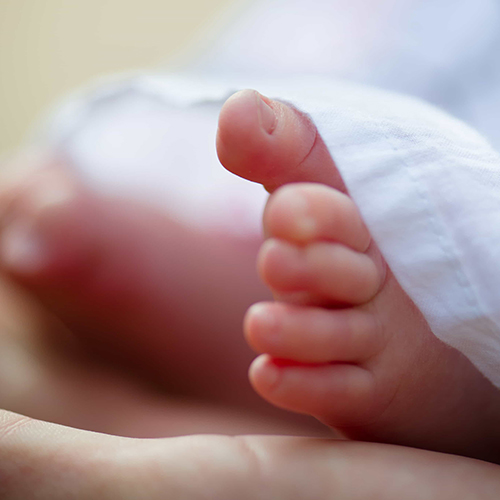 El nacimiento de su bebé debería ser un acontecimiento alegre y emocionante, pero las lesiones en el parto pueden causar sufrimiento innecesario a su bebé, estancias prolongadas en el hospital y problemas de por vida.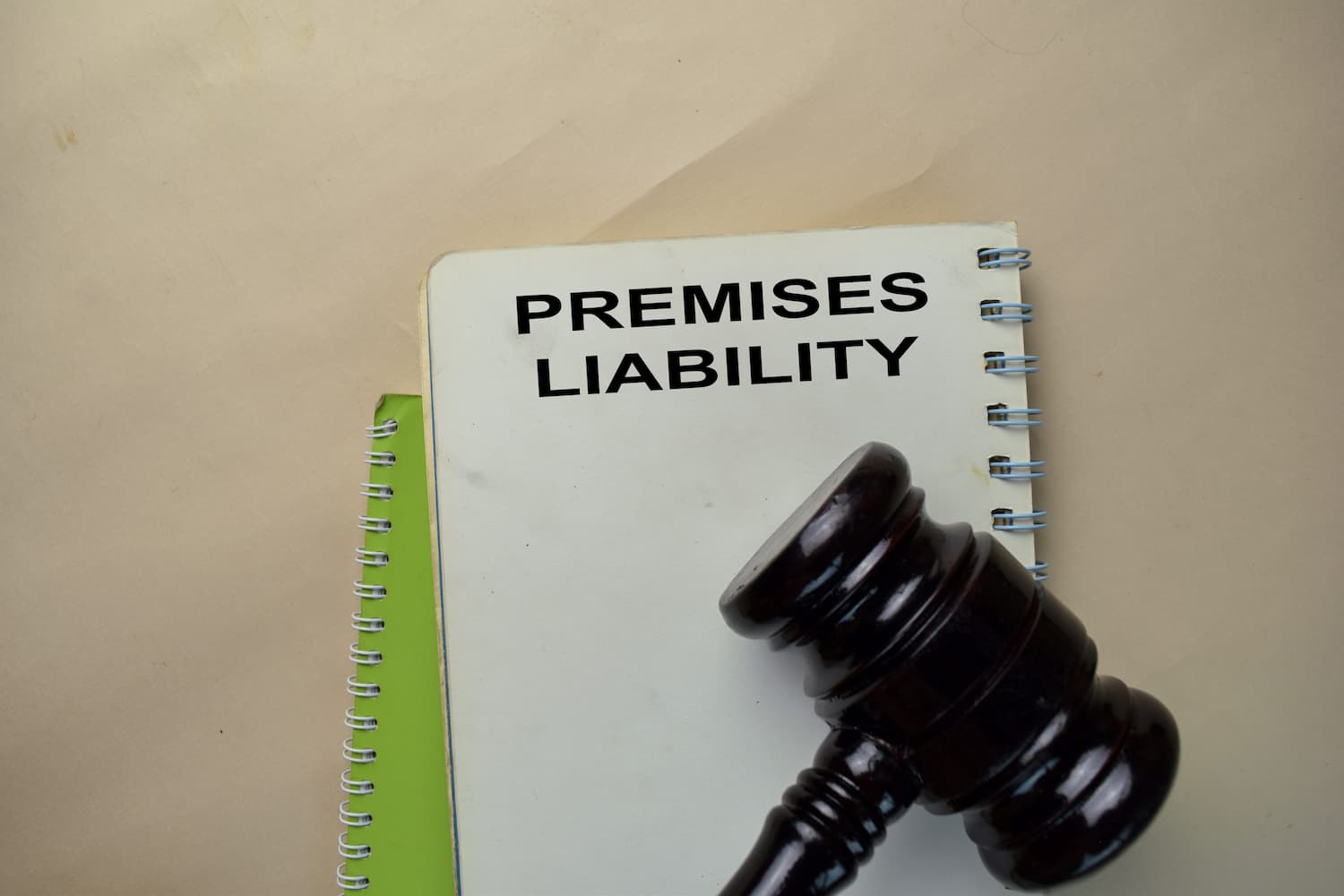 Los accidentes que causan lesiones pueden ocurrir en cualquier lugar y en cualquier momento. Todos nosotros, incluyendo a los propietarios y gerentes de propiedades, tenemos la obligación legal (conocida como deber de cuidado) de tomar medidas razonables para prevenir accidentes.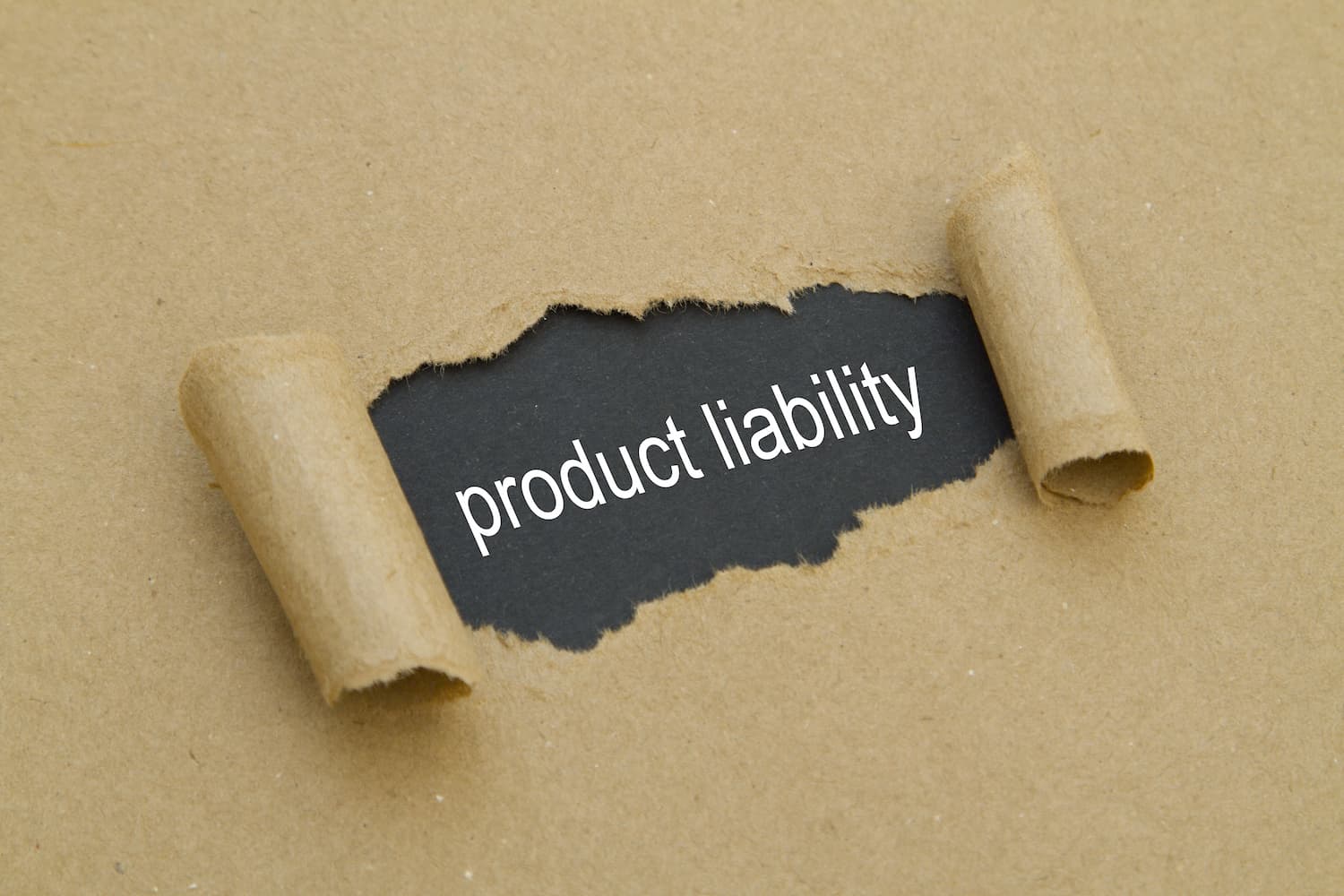 Los diseñadores de productos, fabricantes, distribuidores, proveedores y publicistas desempeñan un papel en la entrega de un producto a las manos de un consumidor, y todas estas partes tienen la responsabilidad de garantizar que el uso seguro del producto.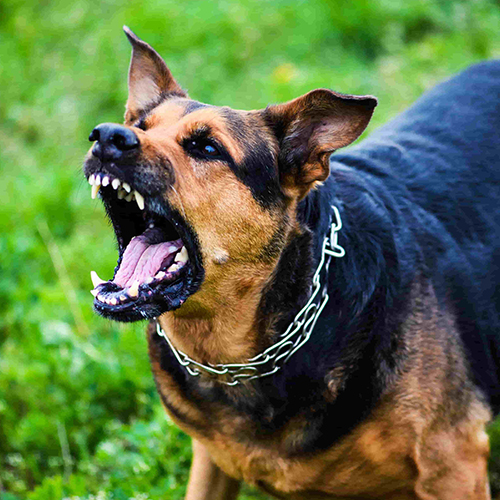 Si usted o un ser querido ha sufrido una lesión por mordedura de perro a causa de la negligencia del dueño, podría tener derecho a una compensación monetaria.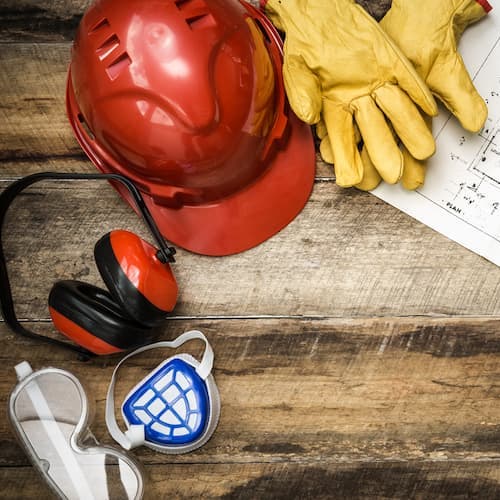 Los accidentes de construcción pueden ocurrir incluso en los sitios más seguros. Si usted se lastimó mientras trabajaba en un sitio de construcción, nuestros abogados pueden ayudarlo.
ACCIDENTES DE CONSTRUCCIÓN
Si usted fue herido en un accidente de coche, en el camino al trabajo, o en un accidente de resbalón y caída en una piscina pública, nuestros abogados de lesiones personales pueden ayudarlo a determinar la parte responsable y obtener la indemnización que se merece. Póngase en contacto con nosotros llamándonos al (561) 689-8180 para programar una consulta gratuita.
¿CÓMO PUEDE Schuler, Weisser, Zoeller, Overbeck & Baxter P.A. AYUDAR DESPUÉS DE UN ACCIDENTE?
Desde nuestra fundación en 1978, el bufete de abogados de Schuler, Weisser, Zoeller, Overbeck & Baxter P.A. ha pasado décadas trabajando para proteger a los ciudadanos de West Palm Beach, Florida. Tenemos un equipo de abogados con conocimientos y experiencia en cada área de la ley de lesiones personales. Sabemos que cada caso de lesiones personales que tomamos es diferente, y trabajamos duro para cumplir con las necesidades de nuestros clientes. Cuando usted elige nuestro bufete para manejar su caso, no sólo puede esperar una orientación legal sin comparación, sino que también recibirá el respeto y apoyo que se merece.
Nuestros abogados especializados en lesiones personales entienden la importancia de la compensación cuando se enfrenta a las consecuencias de una lesión grave. Por eso hacemos todo lo posible por asegurarnos de estar disponibles para cada persona que necesita nuestros servicios. Nuestros abogados viajarán hasta usted, para que pueda recibir asesoramiento jurídico donde y cuando lo necesita.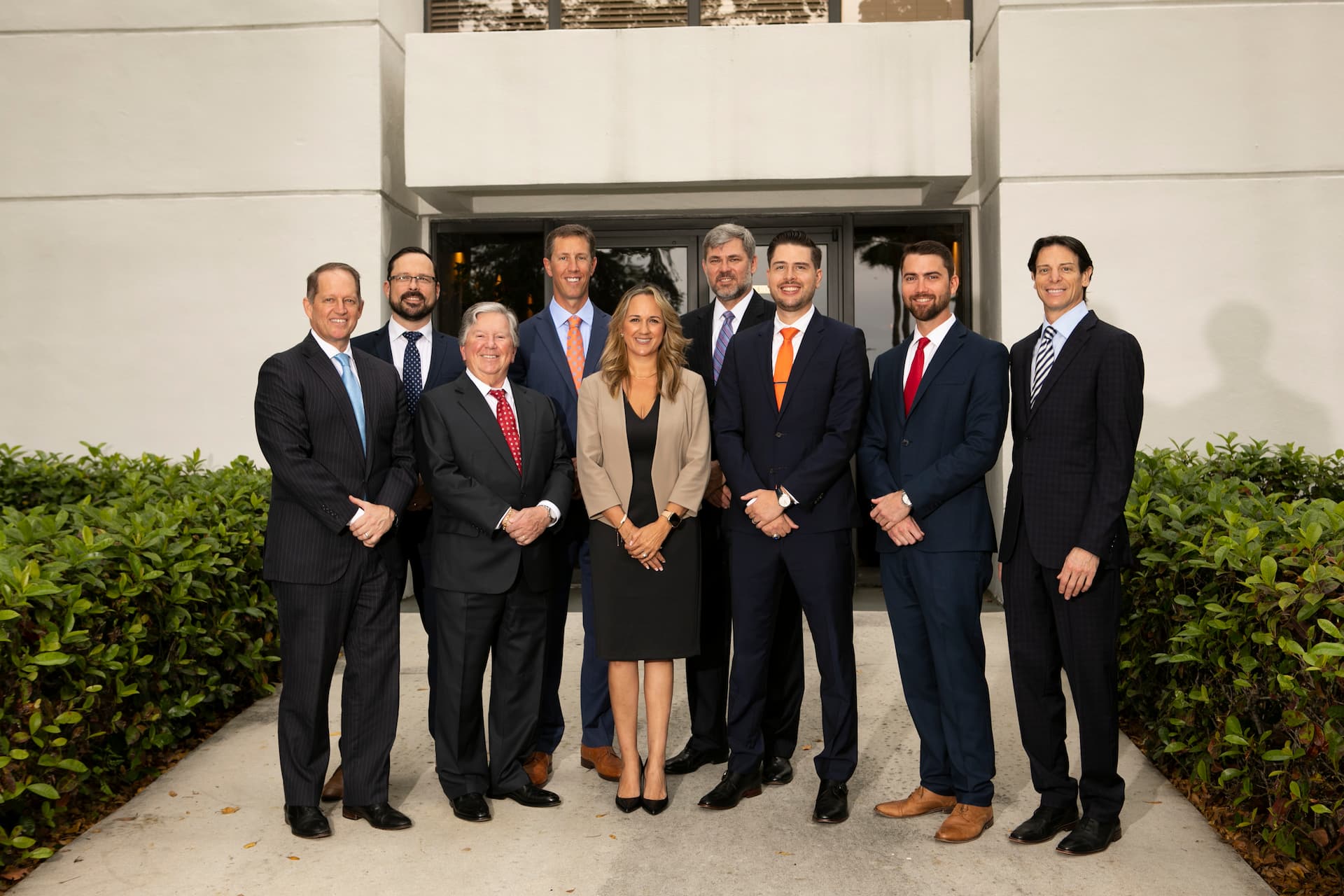 También entendemos que el costo de contratar a un abogado puede impedir que algunas personas reciban la orientación que necesitan para presentar una demanda por lesiones personales. Creemos firmemente que sus circunstancias economicas nunca deben impedir que usted proteja sus derechos y obtenga la compensación adecuada después de un accidente. Es por eso que el bufete de abogados de Schuler, Weisser, Zoeller, Overbeck & Baxter P.A. garantiza que usted no pagará honorarios legales hasta después de que ganemos su caso. Cuando usted nos contrata, se convierte en un miembro de nuestra familia, y no descansaremos hasta que reciba la compensación que merece.
Información sobre las demandas de lesiones personales
La asociación americana de abogados define las lesiones personales como cualquier lesión que ocurre como resultado de las acciones u omisiones de otra persona. Aunque esta definición es amplia, el objetivo es protegerlo durante cualquier situación en la que las acciones de otra persona lo hayan lesionado.
Aunque cada caso de lesiones personales es diferente, la negligencia es una de las formas más comunes por lo cual una persona puede causar daños graves a otra. La negligencia se define como la falta de acciones razonables para evitar que ocurra un accidente. Algunos ejemplos de negligencia incluyen un derrame que hace que el suelo este resbaladizo o un médico que no ordena pruebas suficientes antes de dar un diagnóstico.
Otra causa frecuente de lesiones personales es la imprudencia que consiste en ignorar por completo el daño que puede causar las propias acciones. Ejemplos de comportamiento imprudente incluyen conducir bajo los efectos del alcohol, participar en carreras callejeras y manejar maquinaria sin la formación adecuada.
No importa si la persona que causó su accidente fue imprudente o negligente, los abogados de Schuler, Halvorson, Weisser, Zoeller, Overbeck&Baxter P.A. están listos para ayudarlo a buscar justicia. Una demanda por lesiones personales puede ayudarlo a proteger su futuro financiero y asegurar de que este accidente no descarrile su vida.
POSIBLE INDEMNIZACIÓN DESPUÉS DE UN ACCIDENTE
Las lesiones graves suelen requerir una amplia intervención médica y cuidados continuos, incluso años después de la lesión. El tratamiento médico es extremadamente caro, pero usted nunca debería tener que sacrificar la atención médica que necesita o el apoyo que su familia merece debido a sus circunstancias económicas.
Cuando las acciones de otra persona causan sus lesiones, esa persona debe pagar sus facturas médicas y cubrir cualquier gasto adicional del accidente. Una demanda por lesiones personales puede ayudar a garantizar que este individuo asuma la responsabilidad de su comportamiento y que usted no sufra la ruina financiera como resultado de las acciones negligentes de otra persona. La compensación de su demanda por lesiones personales puede ayudarlo a cubrir gastos como los siguientes, incluyendo:
Atención médica de urgencia
Cirugía y hospitalización
Medicación y dispositivos médicos de asistencia
Servicios de fisioterapia y rehabilitación
Transporte a citas médicas
Reparación o reemplazo de vehículos
Consulta psicológica
Incapacidad parcial o total
Pérdida de salario
Pérdida de ingresos futuros
La compensación de su demanda por lesiones personales puede protegerlo a usted y a sus seres queridos de la ruina financiera. Es necesario que consulte su caso con un abogado lo antes posible, para que comprenda la cantidad de indemnización adecuada. El accidente y sus lesiones han cambiado su vida de manera significativa, pero con la ayuda de un abogado, no dictará su estabilidad financiera o su futuro.
CONTACTE A EL BUFETE DE ABOGADOS Schuler, Weisser, Zoeller, Overbeck & Baxter P.A. HOY.
Después de una lesión grave, es probable que experimente una pérdida inesperada y sin precedentes. Su vida ha cambiado de dirección en un instante, y puede que no esté seguro de cómo seguir adelante. Los abogados de Schuler, Halvorson, Weisser, Zoeller, Overbeck&Baxter P.A. están listos para ayudarlo a navegar este nuevo camino y luchar contra la injusticia que ha sufrido.
Usted merece compensación por sus lesiones, para que pueda seguir adelante después de este accidente, y los abogados de Schuler, Halvorson, Weisser, Zoeller, Overbeck&Baxter P.A. están preparados para ayudarlo. No espere más, póngase en contacto con Schuler, Halvorson, Weisser, Zoeller, Overbeck&Baxter P.A. hoy al (561) 689-8180.
OFICINA DE WEST PALM BEACH
1615 Forum Pl #4
West Palm Beach, FL 33401
Teléfono: (561) 689-8180
COMENTARIOS DE CLIENTES

This firm is five star all the way. Dr. Eric Hermann and I work with Tara and Jamie who lead the pip suit department and you couldn't ask for a better team. They are so proficient, knowledgeable, professional and exhibit excellent service. They exceed all expectations getting us fully paid on all of our bills and we would highly recommend them.

En totalidad, fue muy satisfactoria y buena experiencia tratar con su
W. Rana, Cliente de lesiones personales

Muy profesional así como compasiva en el manejo de todo el caso
Gail G., Cliente de lesiones personales

My experience with Amanda Coates and Mr. Hayden was amazing when i had questions there were able to answer. They was very professional they even got me back more then i was expecting. Keep up the good work and God bless you both.

Jason Weisser was my attorney two times : Once several years ago with great results and now with amazing results The firm and Jason Weisser attorney are professional ,compassionate and very efficient Jason Weisser worked on this case for a long time because it was two levels of law suits Both times with spectacular results I am very impressed with the firm and even more impressed with Jason Weisser attorney I recommend this firm with five stars If you want great results and an attorney who is fighting for you until he gets rewarding results this is who you go to ! Lynn Nussbaum Client

Harrison JossJoe JohnstonFrom the beginning Joe has been on top of everything and Harrison was very thorough and consistent. The best team ever.

My Experience with this Law firm and Paralegal was Excellent and they went above and beyond for me, making me aware of everything going on throughout the entire process! I highly recommend them for your Legal needs. Give them a Call trust me you won't be disappointed!!!!

Very Professional and Jon is great!! Thank you!

He sido un cliente leal y recomendaré a toda mi familia y amigos
Marline J., Cliente de lesiones personales

Jon Blumengarten did an awesome job on my case. Made sure I had all my questions answered. Made the headache of dealing with an accident less stressful.

I worked with Jon Blumengarten and Attorney Bill Zoeller .He was hands on with my case and goes above and beyond what my expectations. I am very pleased…

Eric Hayden has been a very diligent attorney through out my case. He always spoke strait with me and stood by any decisions I made. I can only highly recommend them.

A very great team they stuck by my side the whole time so a big thanks to John blumengarden & Greg attorney at law for getting me what I deserve. Highly recommend

Attorney Jon Blumengarten did an amazing job with my case. He did everything in his power to help me throughout my case I appreciate everything he's done for me. Would definitely recommend him to anyone else in need 👍🏿 …

Gracias por aceptar mi caso. Estoy muy satisfecho con el resultado. Esto es
W.W., Cliente de lesiones personales

¡Hank fue un representante de su oficina! Manejó todo muy bien
Robert C., Cliente de lesiones personales

¡Eric Hayden y Amanda Coates fueron el mejor equipo legal! Todas mis preguntas

I would highly recommend Mr. Schuler to anyone seeking legal representation that is fair, honest and will keep your best interest and unique needs at the forefront. Should the situation arise, I would not hesitate to seek representation from Richard Schuler and his staff again. Honest, trustworthy and very straight forward. In unvarnished truth he will tell you exactly where you stand and what direction you should go.

They are professional and knowledgeable but more over, approachable and honest. Eric Hayden was just an amazing attorney. I can't say enough about him. Really he's that good. There wasn't a time that he didn't answer my call or guide me. Amanda is just a gem and just holds your hand along the way. I would recommend to any one and everyone. They are Phenomenal✨

Eric Hayden and Amanda Coates were the best legal team! All of my questions were answered throughout the entire process, and I received a fantastic result on my case. Thank you to the entire firm!

¡Trabajé con Erick! Fue increíble y consiguió

El abogado Jason Weisser fue muy comunicativo desde el principio del caso
Mohammed I, Cliente de lesiones personales

¡Contrátenlos! Me apoyaron en mi demanda y me hicieron sentir seguro
Cliente de lesiones personales

First an formost being worried about law firms and lawyers, Don't have to worry about this firm!! If your in a accident ask for Jason and Mr.Hank!! You can't and won't go wrong!! If you need someone who has gone this a accident and be a support I will!! J and Mr.Hank helped me so much thru my accident all they ask is you be real, be honest with them!! 1trillion% this law firm I'm with!

I was in a car accident and needed an attorney. A friend recommended Jason Weisser and he was awesome about everything in my case. I could always get someone on the phone to answer my questions. This law firm is the best in the business. I just want to thank Jason and his team for being there for me, I couldn't have asked for a better outcome as well as the support and care I received from the staff. I will recommend them to anyone.

Such a great office..Mr.John diligently and thoroughly fought for the rights of me and my kids. Im so grateful and happy that my mother referred me. I strongly recommend!! I was treated like nothing less than family ❤ ❤

One of the best decisions I made to have the Schuler Halvorson law firm handle my case. A group of loyal, trustworthy and dedicated professionals.

This office was great to work with!!!.....John B. was very professional and kept me informed on the case and how it was going to proceed. It was a pleasure working with John and the staff. Thanks again

Personal excelente, profesional, eficaz
Anthony P., Cliente de lesiones personales

Mi caso empezó bastante mal, una vez que me puse en contacto con

Harrison joss and Becky were absolutely amazing in settling my case from my car accident. They have helped me get the settlement I deserve. Mr joss answered all my questions anytime of the day. Will continue to use them 💜 …

I'm not one to write reviews but I wish I could rate this firm higher than five stars. During possibly the worst time in my families life this team stepped in to advocate on our behalf. Jason and Eileen are apart of our family forever and we have so much gratitude for them. If you want lawyer who will fight beside you then you found the right team. Very quick and efficient and will always keep you in the loop. I had millions of questions and they found answers to every one. Eileen is possibly the sweetest and kindest personal ever simply put she's a badass.

Bill Zoeller did amazing. He fought so hard for me and got me a settlement higher than I ever expected. Look no further and call Bill

La experiencia fue muy buena. En todo momento me senti apoyado y el abogado Michael Dickenson y la paralegal Diana me ayudaron y se preocuparon por mi caso.

¡Su profesionalismo es de alto nivel! Además, nos trataron como miembros de la familia
Barbara F., Cliente de lesiones personales en Florida

El Sr. Pace fue muy informativo y muy honesto conmigo en todo momento. Gracias
Cathy G., Cliente de lesiones personales

¡Adoro este bufete de abogados! Hank es el mejor, es muy profesional y responde

My husband was involved in a life changing auto accident. Jason Weisser & his team were exceptional! Everyone we came in contact with were helpful, understanding & always conducted themselves professionally. Jason understood what we were going through & fought to make sure we were compensated. I Highly recommend Jason Weisser as an attorney. He's the guy you want on your team!

Jon Blumengarten was very helpful, always answers my phone calls, very professional, & kept me updated with my case. I recommend him 10/10.

Outstanding expertise, service, communication. Brad Pace was excellent to work with - a true professional. For those reading these reviews in order to make a decision, you really don't need to search any further.

El abogado Gregory Cummings y su bufete de abogados son profesionales expertos. En

Mientras me representaba el abogado Jason Weisser, me sentí como si estuviera
Amber C., Cliente de lesiones personales

Jason, Michele and the entire staff at the firm made me feel like family and very comfortable during times I was most uncomfortable. Questions were always answered promptly and in lay terms so I was confident about decisions being made.I had and continue to have absolute confidence in this team and this law group. My friends will always be referred here for legal help.Thank you all!
Beauty by Creative at Heart

Very satisfied. Great communication, very helpful, helped me through every step in my case . Couldn't be happier with the results and compensation Thank you for your hard work.

Joseph Johnston and Michael Overbeck were amazing. Phenomenal service, very transparent and helped win my case.
Molina & Son Brick Pavers, Inc.

Many thank you's to Mr Schuler, Brad and team for your hard work and efforts regarding a horrible accident I incurred in 2019 that left me with multiple fractures in my femur. I'm eternally grateful to all that assisted me throughout. At the end of the day not only did I receive what I believe was fair compensation for an injury that I'll be living with for the rest of my life, the parking lot where I incurred this accident not only repaved that portion of the parking lot but made repairs to numerous pot holes, etc. I'm hopeful that no one else has same or similar accident in this or any other parking lot that was in serious need of repairs & repaving. Again, many thanks to all that worked on my case. Karen

Even though Mr Halvorson has retired I would still recommend this law firm to anyone who needed an accident injury attorney

Thank you for the great professional courteous treatment during a difficult time. Jason your firm is responsive and on target. I want to thank Jason (Mr. Weisser) for listening on personal issues I was facing during my situation. I recommend them 100% on legal matters. They stuck through it over 1.8 years during this difficult time.

¡Excelente trabajo colectivo! Su compromiso con sus clientes se refleja en
Lucia B., Cliente de lesiones personales

A pesar de que el Sr. Halvorson se ha retirado yo todavía recomendaría este bufete de abogados

This law firm was fantastic. I would like to give this review a little more of a personal perspective for those considering using them. I'm a former paralegal myself, and remember the stress of high incoming calls, needing to give updates on cases as well as assisting attorneys with communication regarding negotiations, it's overwhelming at times. This law firm however, possessed so many interesting qualities that I was impressed with. Here are just some examples, - I've spoken to the attorney (Michael Dickenson) on my case on more than just several occasions. (This is remarkable, considering that most in demand law firms don't take such a "personal touch" with their clients. They have the paralegals do a lot of the communication.) - The paralegal on my case was not only attentive but just as "update to date" and "knowledgeable" about the case as the attorney was. At any given time if I had a question, she was able to answer it. The email response time was remarkable.My case was unique, it was actually referred to this law firm after the first law firm was at a loss. The driver who hit me (didn't appear for questioning, and was not the driver listed on the insurance.) I was ready to just ask them to close the case so long as they could just get medical damages covered. I didn't care much for a settlement.This attorney took such a PERSONAL interest in my case, realizing the unfairness I was subjected to by the persons insurance company. He told me very honestly " I can't make promises, but I want to try to get you a settlement sum." I didn't want to go through the hassle of court proceedings. So not only did Michael- Get ALL my medical expenses covered - He and his paralegal called every provider to negotiate my bills, which they did successfully.Additionally, one of the providers wouldn't budge on reducing the charge, even after my personal insurance covered a portion of it. They asserted a lien wanting MORE money, Michale didn't let that happen.Without needing me present in court, Michael went to court by himself and requested a judge review the bill and discrepancy of this insurance provider trying to get paid twice. He successfully reduced this charge as well.They were able to return a settlement to me after the medical expenses were covered!Dedication and working with purpose is the only way to describe this law firm. I think they fought the hardest for me, even when I didn't see a reason to. I didn't think there was much hope.Michael and Diana thank you so much !

Over the years Jon Blumengarten has went above and beyond his expertise on making sure he gets the job well done. Thank you for always being there when needed.

Amazing group of gentlemen I have came across sir Joe Johnson thank you for your wonderful guidance and making my step easy to take. Highly recommend. Mr overbeck is more amazing beyond words I could ever ask for in a lawyer.

John B (mi investigador) fue increíble
D. Domond, Cliente de lesiones personales

¡Brad fue maravilloso! ¡Siempre fue agradable, servicial y muy profesional!
Janet W., Cliente de lesiones personales

¡Llame al Sr. Overbeck! ¡Es increíble!

All the staff are so friendly and they go all out to ensure you are well taken care off. They are definitely NOT your typical money hungry office, instead they put all your needs first.

Eric Hayden is great and exceed my expectations. Would definitely recommend.

I ain't ganna say much but believe me, you want these people to represent you 💯 🙏 …

This law firm will work hard for you and get you a better outcome than you would expect.

Estoy muy contenta con la forma en que llevaron mi caso
Libya R., Cliente de lesiones personales en Florida

Nothing to say but outstanding. Keep me up to date on what was going on and possible outcomes, great input on if I should settle or go to court and experience of settlements. The investigator Jon was beyond belief and totally on the ball. If I had questions never more than a day or two he would answer. Friends who have been in similar situations are shocked at what I say about this Law firm. My son was involved in an accident december2019 and driver was trying to blame my son. A investigator for her insurance company wanted to interview my son. I stopped the interview, and told them he had a lawyer. Immediately he had a rental car and authorization to the body shop to fix his car. All new parts. I could not say enough at how professional they were and everyone in their office truly seem to care. From the Receptionist, to the investigators to the lawyers only one word to say. OUTSTANDING!!!!!!!!


Jason Weisser and this firm are true professionals in the legal field. Their experience, knowledge, and the way they made me feel like family makes them my only choice for when I need an attorney. They were able to answer all of my questions and they got me the results I was looking for without any pressure. They were also able to meet with me on my schedule. The best!

Could not ask for better lawyer team after my motorcycle accident. The team help me all the way from recovery to settlement.

Bill and Jon were great to me! They handle everything for you with your best interest at heart! Truely the good guys you want in your corner. Forever grateful for them.

I worked with this law office for around 2.5 years. I never had a single complaint nor didn't any questions go unanswered. I personally worked with several people through the time there. Everyone was amazing and professional. Eric Hayden was my attorney and gave me his cell where I was able to personally text him with any questions I had. Amanda Coates was the paralegal. She went above and beyond with any questions I ever had. It was my first time with anything like this and I was very nervous. By the end of it I had complete trust in them. Going past how they handle themselves professionally I ended up getting 50% more than the policy limit in my case. Amazing people but even better they're amazing attorneys.

Estoy muy satisfecho por la atención prestada a este asunto. La importancia otorgada
Daniel D., Cliente de lesiones personales

Tengo que empezar por decir que la asistente legal Heidi R. ¡fue INCREÍBLE! Ella

I truly am very happy with my experience with Schuler, Halvorson, Weisser, Zoeller, Overbeck & Baxter. My attorney (Gregg Cummings) and his staff (Johanna and Hank), were very easy to communicate with and always accessible. Their work is detailed and rock solid!Their commitment to excellence is unparalleled, I would recommend this law firm to anyone.

John was great and very easy to communicate with highly recommend!

Absolutely amazing. The firm put all of our worries to rest after a severe accident. They seamlessly and thoroughly took care of all of needs to insure the best recovery possible

Se me informó y notificó puntualmente cualquier novedad relacionada con
Anónimo, Cliente de lesiones personales

De principio a fin, mi asociación con este bufete, en particular con Brad
Pamela W., Cliente de lesiones personales

¡Este bufete de abogados es muy atento y se nota! Son diligentes y rigurosos. Cada

I have had the privilege of working with Jason Weisser on numerous matters. He is the consummate professional. Jason represents my clients and friends with passion, caring and a skill set that is second to none. I know that people I refer to Jason are in the best hands possible. There is nothing more devastating than personal injury and it is important to find someone who understands your pain and will fight for your right to be compensated appropriately for your loss.

Absolutely amazing. They handled my daughters accident. Got us the most possible and didn't charge us a penny. Very professional and patient. I highly recommend and they would be my first call if ever needed in the future.

Schuyler halvorson and Weisser are the best lawyer firm around town by far,I'd like to give thanks to Hank and the whole crew!!!!

Trabajé muy de cerca en mi caso con el abogado Greg Cummings, el investigador

Muy buena relación, excelentes resultados - Muy contento - Desde entonces he referido
Sheldon H., Cliente de lesiones personales en Florida

I just finished my personal injury case with Jon Blumengarten where we were able to win the full settlement. This couldn't have happened in a more timely and professional manor. Jon was amazing to work with an very knowledgeable. His timely response and reassurance that everything will work out and be ok was very helpful over the past month. Would highly recommend this firm to anyone dealing with a personal injury and do not no what to do. 10 out of 10 would recommend.

Working with Mr Hayden and Amanda Coates was a wonderful experience. Total professionals every step of the way and a great out one. I would highly recommend them for your legal needs.

By far the best law firm I've ever worked with! Got into a major car accident had Mr. Weisser on my case, took very good care of me in exceptional time to get my case closed. Highly recommend, thanks again!

I would definitely work with this team again, thank you guys.

Just call Mr.Overbeck! Freaking awesome!

Absolute class.Being in a situation where you need a lawyer, for the first time can be incredibly stressful. From not knowing what to do, having so many questions, or just the thought of trusting someone else to help you. Within the first 5 minutes of my first conversation, all of my fears and worries we're gone.Thank you for taking my case and helping me get compensated for my injuries. I will always recommend this group of people to everyone. And a special thank you to Hank. I would have been lost in this situation without you.-Corydon Gawlikowski

Me quedé muy satisfecho con la manera en que el bufete de abogados se ocupó de mi caso y me
Jenny H., Cliente de lesiones personales

Gracias por el gran tratamiento profesional y cortés durante un difícil

We cannot thank SHW Law and Gregory Cummings enough for the great work they did for us after our car accident! They were always there when we needed them or had any questions and made sure we were properly compensated for our injuries. We strongly recommend SHW Law and their amazing team of associates!

The staff in this office is second to none. From the moment I came into contact with them, I was treated like family. They were easy to get ahold of and quick to return all calls and emails. Jason Weisser is truly knowledgeable in his field and it showed throughout the entire case. I cannot thank him and his staff enough for all they did on behalf of myself and my entire family.

Hank is an AMAZING Attorney. He is very hands on and he keeps you updated on your case. He fights for you. I would highly recommend anyone.

Les agradezco su asistencia y su profesionalismo. Sigan
K. Martinez, Cliente de lesiones personales

Una vez más experimenté una eficiencia extraordinaria. Siempre es agradable trabajar
Brett W., Cliente de lesiones personales

John fue estupendo y fue muy fácil comunicarse con él, lo recomiendo totalmente

Jason is an excellent attorney specializing in personal injury. He is a great advocate for his clients and aggressively pursues their claims. Jason will not hesitate to take a case to trial if settlement does not provide the best results for his clients. We are always confident that our clients are in good hands with Jason.

I would give 10 stars if I could. Jon Blumengarten was a pleasure to work with. He was very knowledgeable and always available for any questions I had. His response time was amazing. I would definitely recommend!

Mr. Blumengarten was quite informative, easy to reach and was quite professional in his approach and response. He helped me to understand the process and was quite helpful in dealing with my personal plight. I would certainly recommend this firm to anyone. Thanks for the continued assistance.

Este equipo es FENOMENAL en todo. No puedo agradecerles lo suficiente

¡Su servicio fue excelente! Nunca he tenido problema alguno con el bufete
Renoal M., Cliente de lesiones personales

I was a client for this amazing law firm, everyone has been of Great help, the professionalism and caring attitude made a huge difference, I highly recommend Greg Cummings, Brad and Johanna to take care of all your needs!!

Extraordinary group of professionals,committed to their work for the benefit of the client.Every single member of this law firm is aware of the needs of the injure individuals they are serving,and approach the case with a deep sense of humanity and fairness.I am very pleased of have chosen them.No waste of money or energy in cheap advertising or hollow promises.I strongly recommend the hiring of them.

Recommend to anyone injured in a car accident

Joe Johnston was very good with my case, very helpfull. Also his assitant Julie, she helpef me communicate better with my injurias. Very good law firm will recomend.

This law firm cares and it shows! They're attentive and thorough. Every time I got a call from them was always more good news. Highly highly recommend!

Best Lawyers in town I was referred to them by a friend.

Los recomiendo totalmente. ¡Nuestra experiencia fue muy buena! Nunca
Cynthia W., Cliente de lesiones personales

Los mejores abogados de la ciudad me los recomendó un amigo

Friendly, confident, comprehensive knowledge

Going to Schuler Halvorson was a great decision. Miss Diana and Mr Joss was really awesome and very professional and explained the process step by step to me and to make it even better I won my case so thank you Miss Diana and Mr Joss

Jon Blumengarten helped us after a horrific car accident with the most efficiency and professionalism we have ever experienced. He made a point to speak with my husband during my time of uncertainty of understanding the process and really exhausted all avenues to make us happy with our settlement. We are so grateful to have chosen this law firm and will recommend to anyone we know that has been in a similar situation.

Tammy Manning es una persona muy valiosa en su bufete. ¡Ella fue increíble!
L. Tatum, Cliente de lesiones personales

Muy satisfecha con los servicios que recibí.
Jazmin B., Cliente de lesiones personales

No puedo agradecer lo suficiente a este bufete de abogados por todo lo que hicieron por mi caso

Very good firm. They were very adamant about making their client feel taken care of. Everyone that worked within my case answered my questions, gave me constant updates, and ultimately made me feel secure. I'm extremely thankful for John B, Amanda C, and Eric H for the entire process. They did an amazing job for me and I can't thank them enough. My case was finished also in a timely manner and throughout the entire process I was completely satisfied. They really do care! Thanks again. -Chris Atkinson

Jon Blumengarter was amazing. He answered all my questions and was always available. They helped me feel less stress about my accident!

It was an absolute pleasure to work with Joe and Mike. Great team!

Very professional and communication was excellent, kept me informed all through the process and always informed me about my options.

Tanto el Sr. Schuler como el Sr. Pace fueron profesionales, así como
Laurene V., Cliente de lesiones personales

I have hired Mr overbeck couple years back he had done tremendous jobs, the inverstigator David I believe also did wonderful job.I referred my sister he done excellent job. She rehired him for second case. I just refers a another friend. I know this law firm knows what they doing, never disappointed . Best lawyer in palm beach that's why I give five stars ⭐️ plus.

I can't thank Mike Overback and his team enough for the excellent work. My settlement was beyond my expectations, and everyone was so kind. Thank you!!

They will treat you like family and take great care of you, and not to mention it was my first experience. In all honesty I believe they're the best and I couldn't have been any more satisfied with at the end. You are in great hands when dealing with this firm.

They are very reliable, They explain everything step by step to let you know what is going on and what they are going to do to help as much as possible.

I cannot thank this law firm enough for everything they did for my case after my car accident. My Attorney, Mr. Zoeller, my Legal Assistant, Jennifer, and the Investigator, Hank, went above and beyond for me. You never anticipate a bad car accident to happen to you, but they all collectively took the time to make this experience very easy and less stressful. I would highly recommended this amazing law firm to anyone. Thank you so much for everything from the bottom of my heart!

They are awesome, great communication and service

Hank fue muy amable y respondió a todas nuestras preguntas.
Anónimo, Cliente de lesiones personales

¡John fue increíble! Me mantuvo al tanto de todo, me ayudó cuando yo

Thank you for your commitment to my moms case. For being available to answer our questions; for supporting us during my moms doctors visits and offering to take her to her appointments understanding that we were out of state and able to drive her. For being professionals throughout the process. We are greatly appreciative of your firm!

My mom and I are so appreciative of Joe and Mike for all their hard work. Thanks guys for everything!

Had the most amazing experience with Jon and bill they made me feel right at home !! 😊 …

This is the best law firm in the State of Florida!!! I was turned away by different law firms but Bill, Jon and the rest of the team took my case and tirelessly worked until the case was won. During the entire time, they made me feel like family, they kept in contact with me, sent me to the best facilities for treatment and assured me they would work to the fullest extent on my behalf. I am happy I came to this firm and I can't thank you enough for all the help. I would recommend this firm to anyone involved in a car accident.

Estoy profundamente agradecido por el nivel de atención y experiencia que me proporcionaron
T. Jones, Cliente de lesiones personales

Son maravillosos y siempre muy profesionales y atentos. Brad es
Marsha N., Cliente de lesiones personales

Profesionalismo, confianza y servicio de calidad.

Jon Blumengarten of this firm was very helpful and guided me through the whole process. I was very happy with the result of my lawsuit and would highly recommend this firm.

Hands down this is one of the best law firms in Florida. They genuinely care about people and their cases regardless of who you are. I spoke with Holly and she promised to call me back and that is exactly what she did. Although they were unable to take my case at the moment, I would definitely use them in the future because they treat you with dignity and respect. If you have the opportunity to use them, I am sure that you will not be disappointed. They deserve 10 stars.

I'm still in awe with the result I've received from all of your hard work, Michael Dickenson. I cannot thank you enough! I wanted to thank you for the excellent work you did as my attorney. I appreciate your prompt responses and attention to detail really meant a lot to me. You went above and beyond working my case for countless hours to get me what I deserved, and I am forever grateful for you, Michael Dickenson. I am blown away by your integrity and all the hard work you did on my behalf. I will always be grateful for all of your efforts. You worked tirelessly to ensure the best possible outcome on my behalf, and I can't thank you enough. Thank you Diana for returning phone calls and keeping me informed on my case. Thank you Michael Dickenson and Diana for everything you've done for me. This law firm has been AMAZING!!! Definitely 10/10!!!!

Right from the start this law firm timely called me back and didn't leave me in limbo waiting for a case review. Communications were excellent, always professional and brought successful results. One of the best law firms in Palm Beach County.

¡Brad estuvo genial! Respondió a mis llamadas telefónicas y correos electrónicos puntualmente
Ashley G., Cliente de lesiones personales

Michael Baxter accepted my case after another law firm had basically dropped it. He was very professional yet approachable from the start. His knowledge of the field and of the defense strategy was evident. He always kept me apprised of the status of my case and when any roadblocks came up would counsel me, explain the details of what happened, but allowed me to decide whether to proceed and which direction to take. Michael was tenacious in pursuing the case which paid off as I finally received an award I would not have otherwise been given had it not been for Michael and his excellent staff.

Accidents can be tragic and never expected. Mine was, and it changed my life in various ways. I was in search for the very best Law Firm in Palm Beach County, and perhaps the country, Since I am an analyst, I went to work right away on line for over 10 hours in search of the best of the best. After reading reviews, college educations, cases won, etc, I chose Schuler, Halvorson, Weisser, Zoeller & Overbeck... I had selected Jason Weisser, credentials were unbelievable, others of the firm just as excellent. I was greeted by staff that already knew me like family. Suspicious I was as I had never witnessed this type of sincerity, concern, and loyalty. Ok, I meet Hank Van Wieringen, investigator, he was so thorough I was even impressed. He worked on my case relentlessly for a long time, polite in mannerism, but don't let that fool you...he is the best. Moving on, I finally meet Jason Weisser, just by appearance I knew I chose one of the best..A New York U Grad, as his father and grandfather before him all in Law and the best, I was honored to even be in his presence. His demeanor is quite pleasant, but you know by looking at him, nothing gets by him..He is astutely brilliant, never loses...And he is genuinely a very honest, kind man. I will now go on to the other part of the Batman and Robin team, his paralegal, Michele Yakos Rodriguez, with him for over 17 years. They work like a perfect time piece, never missing a second. Those three people worked so very hard on my behalf, I was speechless, and still am. They have become part of my recovery, concern, and it doesn't end with a false commitment.. They still watch over me, case is over, but they are not.. They will always watch over me..This is a Law Firm that takes away all the bad press, tassel shoes, and showmanship...This is a firm that will win your case, and really do care..And NO,,,they don't wear tassel shoes..Down to earth...and I should know..

Excellent law firm-would definitely recommend to anyone.


Although I had previously been represented by this law firm and knew they were excellent, I was pleasantly surprised with a recent settlement for the "limits of the policy". I really felt that this firm puts the interest of the client first and highly recommend them. Sincerely, Connie Rao

5 stars is not enough to describe the level of service provided. Jon Blumengarten kept me in the loop every step of the way. They completely exceeded my ever expectation. I would definitely recommend them to any of my friends and family.

Quedé muy satisfecho con Jason Weisser. Siempre lo recomendaré
Cory N., Cliente de lesiones personales

¡Bill y Jon se portaron genial conmigo! Ellos manejan todo por usted con su mejor

I had a parking lot accident which thankfully wasn't major but I did have my kids with me and this was my first accident and didn't know where to turn. I was referred to this firm and I am so thankful I was because the process was quick easy and proficient. The whole team is friendly, knowledgeable and made this bad experience into an easy transaction. Thanks guys!

I love this law firm!!! Hank is the best he very professional respond to all my questions

This firm is amazing. I was in an auto accident which involved a semi and I was extremely nervous. Mr. Weisser helped my dad a few years ago with a work injury and was wonderful therefore I called him for my accident and I am absoulety glad I did. He is a great communicator, professional and thorough and helped me throughout the whole process. His staff is wonderful especially Jennifer. She was so accesible and kind and took my every phone call. I highly recommend them and wish I can give higher than 5 stars. Thank you so much Mr. Weisser.

Dear Attorney Weisser and Attorney Kerner, I cannot thank you enough for the outstanding job you gentlemen did on my personal injury suit. I was extremely impressed with the thorough,detailed,and comprehensive work that was done to resolve my case successfully. Attorney David Kerner worked relentlessly to produce a win-win situation in the resolution of my suit.David's preparation was extrodinary in itself. He was always accessible when I called and if not available, returned my calls promptly. Again, I would like to thank the entire team effort put forth by an extremely courteous and patient staff. Regards, John S.

Me gustaría agradecer a todos en este bufete de abogados por ayudarme con este incidente
L. Hansen, Cliente de lesiones personales

Quiero que sepan el gran aprecio que tengo por su investigador
Ruth L., Cliente de lesiones personales

El Sr. Blumengarten fue muy informativo, fácil de contactar y fue bastante

John was amazing ! He kept me updated with everything , he helped me when I wasn't sure of a decision and was always available to talk to answer any questions I had ! Thank you so much , Again , you guys are worth all 5 stars !

My husband and I have worked with this firm for years now. John B has always worked hard to get us the most money for our case with little to no work on my end.

I have no other law firm to compare as I have never had to use one. I do know without a doubt that if I ever need one in the future, I will for sure use this law firm! They were always on top of my case and actually cared about injuries. I appreciate everything they did for me.

Hank y su equipo fueron excelentes. Se esforzaron por mí y

Muy satisfecho con el resultado del caso
Jack S., Cliente de lesiones personales

Jason Weisser and his legal team completely changed my opinion of what a lawyer is and can be! Every step of the way they explained in detail the strategies in a way that I could understand. Always treated us with compassion and empathy. They turned what was easily the darkest days of our life into a manageable process. I could not imagine using another firm. Very pleased with the outcome of our case. Jason and his team truly cared about us. Thank you!

I can't thank you enough for everything you guys did for me and my family! Thank you so much!!!

Extremely reliable and very professional.

Very thorough, professional, and experienced.

John and Bill are great Helped me out a lot !

I was in a personal injury accident and needed an attorney. I worked with Mr Zoeller and Mr Blumengarten. Mr Zoeller is an extremely knowledgeable and experienced attorney and down to earth. Mr Blumengarten was very prompt in responding to all my questions, and very informative. I'm so glad I chose this firm.

Gracias por todo. Los aprecios y los recomendaría a mis
Milton H., Cliente de lesiones personales

Tuve un accidente de motocicleta: la moto quedó destrozada y me lesioné la espalda

My case was off to a pretty rough start , once I had gotten in contact with John B. , he helped solve my car accident case amazingly ! He was responsive , professional & personal . I will definitely be going back if anything happens in the future ! Would highly recommend !

Professionalism, reliability and quality service.

This is a good place for anyone…they are really nice and they really takes care of people…i recommend…you won't regret I'll definitely give them 10stars if i could

The office was extremely helpful and responsive. They are a top-notch firm!

Fue un placer tenerlos trabajando en mi caso. Ya he recomendado a un amigo
Anónimo, Cliente de lesiones personales

Hank hizo un gran trabajo ayudándonos a través del complejo proceso de seguro después de que nuestro auto
Clinton J., Cliente de lesiones personales

Fue excelente trabajar con Hank y su equipo. Se esforzaron por mí y

I have worked with this firm for many years now. They are top notch in personal injury law. Jon Blumengarten is a great liaison and the clients love him! He also keeps me updated on all of my referrals. As such, I'll keep referring people to Jon and the firm.

My attorney Bill Zoeller handled me and my Boyfriend's accident case and I must say I love this guy he did a awesome job from start to finish handling our case. We are pleased with the staff and his assistant Tracey, Kerry, and John I will definitely recommend him to everyone that I know that are in need of his services we are very very pleased with the outcome thank you so much Mr.Zoeller job well done.🤗

The attorneys that I have worked with from this firm are great, and I would recommend their services to anyone in need.

The staff is extremely friendly and it was refreshing to work with such an experienced team.

Barbara N., Cliente de lesiones personales

Outstanding service! Before you call 911, make sure you call Jon Blumengarten at Schuler, Halvorson, Weisser, Zoeller and Overbeck - We have nothing but praise for Jon and the entire firm!

I cannot express enough how grateful I am to this firm for their exceptional work on my case. Harrison was able to secure a settlement for me that far exceeded my expectations. From the very beginning, Harrison and Becky were extremely professional and communicative. They kept me informed every step of the way and were always available to answer any questions I had. Their attention to detail and expertise was evident in the way my case was handled compared to the other law firm that my case originated from. They truly care about their clients needs and work tireless and diligently to get the best possible outcome. Thank you again to the entire team for everything you did for me!

I highly recommend this law firm to anyone who has been injured in an accident and is in need of a personal injury attorney. Staff is courteous, professional, and very helpful.

I had a friend referred me to the firm and like he explained they listen to my case and represented me the best that I could've wished for and if I can refer them to a future friend or family member I won't hesitate to do so Mr. Hayden and Amanda was very upfront forward and helpful thanks to them i got a fair result thank again.

From start to finish Jason Weisser fought tooth and limb for my case. He gets very personal with you and his team is great. I felt the entire time Jason had my best interest at heart and helped out with any treatment I needed after injuries. Michele always helped answer questions I had and kept me informed with what was going on with the case. I would recommend Jason highly to anyone who wants a lawyer that will go above and beyond for you. Him and his team will always hold a special place in my heart and I'm glad I had them on my side. Thank you!

Ustedes atendieron a mi padrastro y él quedó muy satisfecho con toda su ayuda
R. Hart, Cliente de lesiones personales

Les agradezco todo lo que hicieron por mí. Mi familia y yo
Vana T., Cliente de lesiones personales

Mi experiencia con Amanda Coates y el Sr. Hayden fue increíble cuando tenía una pregunta

They are awesome, great communication and service.

The are awesome, excellent professional.thanks

This was my first experience with a law firm and I'm so glad i chose them The staff was very welcoming and professional, John Blumengarten handled my case he is informative, and responsive answered all of my questions. I would recommend to 100%

Joseph Johnston and Michael Overbeck handled my case. They are honest and trustworthy. Best in Palm Beach County.

HANK ES UN HOMBRE DE INTEGRIDAD. FUE UN PLACER TRABAJAR CON ÉL
S. Weinstein, Cliente de lesiones personales

Estoy impresionado con la atención personal y la rapidez con la que mi caso
Elain H., Cliente de lesiones personales

I was in a motorcycle accident: the bike was totaled and my back injured. Jon and the team helped me get a pretty quick settlement to help me get pay my medical Bill's and get a new motorcycle. The best firm!

I highly recommend this law firm. I worked with Jason Weisser and Hank van Wieringen and they were definitely experienced, professional, and actively involved! They kept me informed, answered my questions, handled everything, and got my case settled. Can't imagine working with a better firm than this!

I Want to thank you Mr.Zoeller for handling me and my girl Ashley case you did an awesome job representing us im Happy that you took over our case your firm is very professional and the communication is outstanding I couldn't be more happier with our results.Thank you all for and outstanding job.

They helped solve my problem and regain my property with legal know how and action. Great work. Thank you

Talk about amazing service !! Jon blumegarten took really good care of me !! Every step of the way was smooth and he always kept me up to date !! I would highly recommend him to anybody Thanks again Ed

Estoy muy satisfecho con todos los que trabajaron en mi caso. Gracias por
April S., Cliente de lesiones personales

A great law firm, the investigator kept in contact with me during the entire investigation and made the process of dealing with my accident more manageable. I highly recommend them to anyone looking for legal representation when dealing with accidents, personal injury etc.

This law firm was very professional if you're looking for an attorney that will fight for you I recommend Attorney Harrison he was extremely professional and worked diligently on my case.

I have unfortunately but fortunately needed to contact Schuler & Weisser for 2 car accidents that my family and I encountered. Our investigator Jon Blumengarten is amazing. So knowledgeable and so understanding. Each circumstance of mine was unusual but Jon pulled through and was able to help me recover some of loss. Things I would have never known to do on my own. I hands down recommend them to anyone in need of an accident attorney. It was such a blessing finding them.

I really appreciate all the work this law office has done for me. You guys truly made a difficult time much easier and less stressful. I really appreciate Jon for being a great listener and a great attorney. Jon's knowledge and expertise was definitely a benefit to me. I wouldn't hesitate to recommend them to anyone that is seeking legal advice. They communicated with me every step of the way. They were honest and never left me in the dark. Once again I appreciate everything that you guys have done for me!!

The Schuler, Halvorson, Weisser, Zoeller, Overbeck & Baxter P.A. law firm was the best choice for my case. I had the pleasure of being represented by Eric C. Hayden on my car accident case and was very impressed with his level of commitment to listening to my case. He helped me to decipher all the legal jargon and was patient with me in answering all my questions regarding my case. I would highly recommend him if you're looking for a great attorney in Florida that really cares about his clients.

Brad fue increíble. Explicó todo muy claramente siempre me dijo
Jeanette E., Cliente de lesiones personales

Tiffany S., Cliente de lesiones personales

Experiencia, servicio y comunicación excepcional. Brad Pace fue excelente

Johana was amazing 👏 😍 thx a lot …

Best law firm in the area! They settled my case for way more than expected. The attorneys were kind and diligent and great to work with.

I cannot say enough good things about working with Mr. Hayden and Amanda! They truly helped a very unsettling situation easier to get through. I appreciate how heart-felt and personable they were from beginning to end! I highly recommend this firm!!!
Resultados destacados
ACCIDENTE AUTOMOVILÍSTICO
para una joven de 18 años que sufrió una lesión cerebral como consecuencia de...
en nombre de una empresa constructora como consecuencia de pérdidas
ACCIDENTE AUTOMOVILÍSTICO
por lesiones graves en un accidente de automóvil debido a la instalación negl...
para una viuda cuyo marido salió de una casa de ancianos y fue encontrado aho...
para un caso de explosión en un barco en el que estaba implicada una mujer de...
Veredicto de negligencia médica
muerte de sus padres por negligencia (padre de 69 años y madre de 65) a causa...
una mujer de unos 50 años que sufrió daños cerebrales después de una operación
ACCIDENTE AUTOMOVILÍSTICO
por la muerte de un padre que fue atropellado por un conductor ebrio
ACCIDENTE AUTOMOVILÍSTICO
involving a man in his 30's suffering brain injury from failure to promptly t...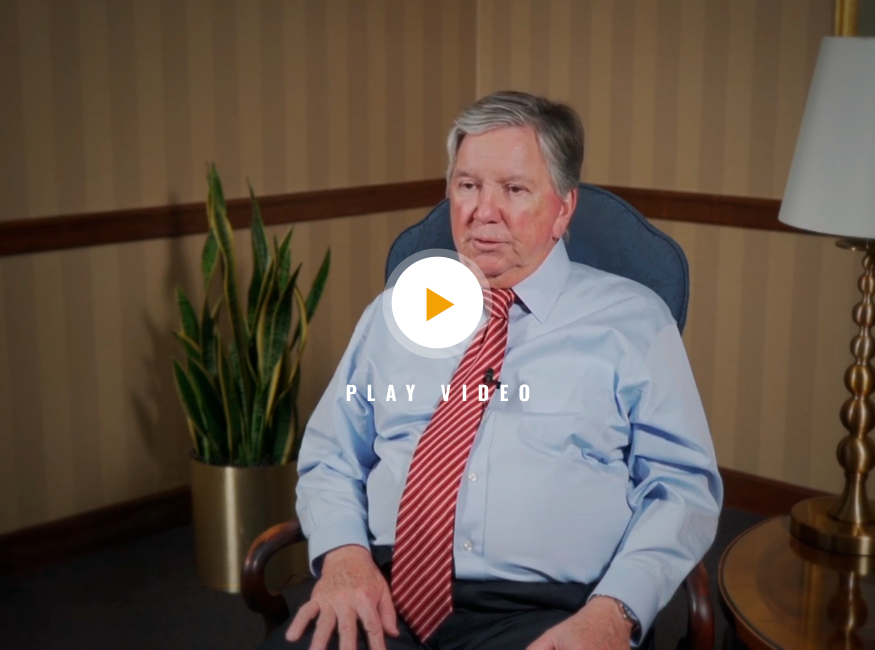 PREGUNTAS FRECUENTES
Depende de varios factores, como la gravedad de las lesiones, los gastos relacionados con ellas, el dolor y el sufrimiento causado por las lesiones y si el acusado fue total o parcialmente responsable del accidente. Puede obtener una compensación económica por los gastos totales de su lesión, y eso no sólo incluye las facturas médicas. Las lesiones suelen afectar a todos los ámbitos de su vida, por lo que puede obtener una compensación económica por los salarios perdidos y los cambios en su estilo de vida. En resumen, no hay manera de saber con precisión cuánto podría recuperar en su caso de lesiones personales sin hablar sobre los detalles de su accidente con un abogado calificado.
Para cubrir los costos actuales y futuros de sus lesiones. Mucha gente cree que presentar una demanda de lesiones personales llevará demasiado tiempo y energía como para que merezca la pena, aunque al final puedan lograr una victoria legal. No quieren verse envueltos en un proceso judicial ni cargar con costosas tarifas legales. Incluso las personas con un caso claro no toman el tiempo para hablar con un abogado de lesiones personales. Trágicamente, muchas de estas personas se quedan sin compensación económica sustancial y acaban endeudadas, pagando facturas médicas y perdiendo salarios de trabajo que podrían haber sido cubiertas por la parte responsable. El hecho es que muchos casos de lesiones personales se resuelven de manera oportuna y fuera de los tribunales. Un abogado experto en lesiones personales con integridad puede comunicarse abierta y honestamente con usted acerca de su caso, haciéndole saber de antemano lo que debe esperar.
Nuestros abogados especializados en demandas por lesiones personales se comprometen a conseguir para nuestros clientes la máxima cantidad de recompensa monetaria posible. Damos prioridad a la comunicación clara y abierta para hacer todo el proceso legal lo más fácil posible para nuestros clientes. A la hora de representarle, disponemos de todas las técnicas, conocimientos y experiencia necesaria. También tenemos un historial de éxito que nos respalda. Por ejemplo, obtuvimos $20,000,000 para una joven que sufrió una lesión cerebral en un accidente automovilístico. También ganamos un acuerdo de $ 9,000,000 para nuestro cliente cuando una llanta instalada incorrectamente contribuyó a un choque que causó lesiones graves. Esos son algunos casos de nuestra extensa lista de victorias legales. Estamos listos y dispuestos a luchar para proteger los mejores intereses de nuestros clientes, dentro y fuera de los tribunales.
SOLICITE UNA CONSULTA GRATUITA
SIRVIENDO A TODO EL ESTADO DE FLORIDA
Condado de Brevard, Condado de Broward, Coral Springs, Davie, Dearfield Beach, Fort Lauderdale, Hallandale Beach, Margate, Miramar, Plantation, Pompano Beach, Sunrise, Weston, Condado de Collier, Naples, Condado de Duval, Jacksonville, Condado de Lee, Fort Myers, Condado de Leon, Tallahassee, Condado de Manatee, Bradenton, Condado de Marion, Ocala, Condado de Martin, Indiantown, Stuart, Condado de Miami-Dade, Aventura, Parkland, Greenacres, Royal Palm Beach, Tamarac, Wellington, Jupiter, y Miami.
REPRESENTACIÓN GALARDONADA