Did you get hurt in an accident? Did someone else's wrongdoing cause it? If so, contact Schuler, Weisser, Zoeller, Overbeck & Baxter P.A. immediately. You might be entitled to financial compensation for your medical treatment and other bills.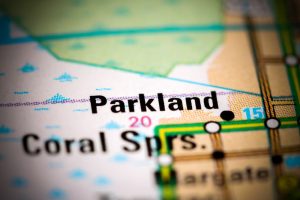 Personal injury law allows a person to pursue legal action against a party responsible for their injury. You could recover compensation if someone else's actions cause a car crash, slip and fall, or another type of accident that results in your injury. The at-fault party should be liable for hospitalization, rehabilitation, prescriptions, and other expenses you incur.
At Schuler, Weisser, Zoeller, Overbeck & Baxter P.A., we know how much an accident can affect your life. It might prevent you from taking care of yourself or doing your job. You could be in constant pain and struggle to recover. Additionally, medical bills are expensive and can lead to financial strain, especially if you can't afford them.
Our Parkland personal injury lawyers have fought on behalf of our clients since 1978. We have a track record of success and a reputation for reaching positive case results. You will be our priority when you hire us, and you'll receive quality legal representation. You can count on our team to fight by your side for the justice you deserve.
Call Schuler, Weisser, Zoeller, Overbeck & Baxter P.A. for your free consultation at 561.689.8180 today. We're available 24/7 to speak with you about your case and advise the available legal options.
Cases We Handle
Schuler, Weisser, Zoeller, Overbeck & Baxter P.A. understands the challenges you face after being injured in an accident that wasn't your fault. It can seem like an uphill battle to recover from an injury while handling a personal injury case. We have decades of experience representing clients in legal matters involving a range of circumstances, including:
If you suffered injuries in any type of accident due to someone else's negligence or misconduct, reach out to Schuler, Weisser, Zoeller, Overbeck & Baxter P.A. for immediate legal assistance. We can investigate the incident to determine who was at fault and who can be held liable. The at-fault party should face the consequences of their actions and be financially responsible for your injury.
Why You Need a Personal Injury Lawyer
Personal injury cases can be complex. Various aspects require knowledge and skill to manage. Although you think you can handle your insurance claim alone, you should let Schuler, Weisser, Zoeller, Overbeck & Baxter P.A. help. Any errors you make could result in an unfavorable outcome for your case.
Our personal injury lawyers in Parkland, FL, have over 40 years of experience in personal injury law. We know how to maximize the value of a case and seek the money owed to our clients. Hiring us to represent you will be beneficial. Without legal representation, you could end up with less compensation than you deserve or nothing at all.
At Schuler, Weisser, Zoeller, Overbeck & Baxter P.A., our legal team is familiar with the process required to seek a settlement from an insurance company. We are aggressive in our negotiation tactics and not afraid to fight for the rights of our clients. Our litigators can file a lawsuit and take your case to court if necessary. We will explore all the options to meet your needs and try to reach your desired outcome.
Compensation Available in a Personal Injury Case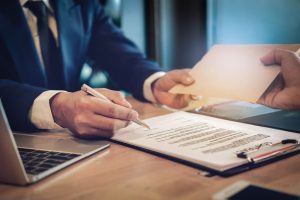 You could file an insurance claim or lawsuit for compensation. The compensation you recover might provide money for losses you incurred because of the accident, such as:
Emotional distress
Physical impairment or disfigurement
Medical bills
Loss of household services
Pain and suffering
Lost earning capacity
Property damage
In a lawsuit, you can also seek punitive damages. This type of financial award punishes the defendant for their actions. The court might award punitive damages to you if you can show clear and convincing evidence of the at-fault party's intentional misconduct or gross negligence.
Frequently Asked Questions
Schuler, Weisser, Zoeller, Overbeck & Baxter P.A. knows how confusing navigating a personal injury case can be. Our Parkland personal injury lawyers want you to feel prepared when going up against the person or company responsible for the accident.
Below are answers to the most common questions we receive. You should review them, so you understand what to expect.
Should I talk to the insurance company?
The insurance company might contact you about the claim. Typically, they want information regarding the accident, your injuries, and other details. You might think it's an innocent conversation, but the insurer is likely looking for reasons to deny the claim.
Insurance companies are out for their own interests. They want to avoid paying large settlements when possible. If they can justify denying your claim or providing an insignificant settlement offer, they will. They could use your words against you if you say the wrong thing.
It's critical to inform the insurance carrier you hired Schuler, Weisser, Zoeller, Overbeck & Baxter P.A.. Give them our phone number and let us handle all communication during your ongoing case.
How long do I have to file a lawsuit?
You must comply with a statute of limitations if you want to sue someone. In Florida, the statute of limitations allows a four-year timeframe to file suit. That means you have four years from the date of your injury to initiate your personal injury lawsuit.
If your loved one died due to someone's negligence, the statute of limitations provides a two-year period to file a wrongful death lawsuit.
Who can file a wrongful death lawsuit?
You could hold the at-fault party liable for your loved one's death. However, only the personal representative of the estate is allowed to file suit.
As a surviving family member, you could receive compensation for your losses related to the death, including mental pain and suffering and funeral expenses. The monetary award recovered by the personal representative compensates surviving family and the estate for losses they suffered due to the death.
Contact Us
Schuler, Weisser, Zoeller, Overbeck & Baxter P.A. cares about our clients. You will receive personalized attention during the entire legal process. We will provide guidance and support until the end of your case. Our personal injury lawyers in Parkland, FL, will be the advocates you need during this difficult time in your life.
If you sustained an injury due to someone else's wrongdoing, call Schuler, Weisser, Zoeller, Overbeck & Baxter P.A. for your free consultation today at 561.689.8180. Let us help you hold the at-fault party accountable and secure the compensation you deserve.