Everything You Need to Know About Calculating Lost Wages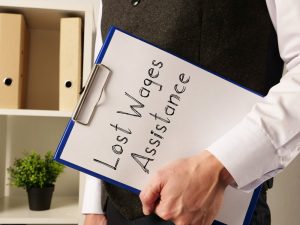 With so many vehicles on the highways and roads of Florida, accidents are an unfortunate, frequent occurrence. With these collisions, there is the possibility of serious injuries, property damage, or even loss of life.
If you or a loved one is injured in an accident, your life can turn upside down in an instant. In addition to the medical expenses and the physical and psychological pain of your injuries, a severe car accident can leave your body in a state where you are temporarily or permanently unable to work. As a result, you may be concerned about how you will earn money and pay your bills. Fortunately, the experienced Florida car accident attorneys at Schuler, Weisser, Zoeller, Overbeck & Baxter P.A. are here to help. You don't have to figure out the aftermath of an accident alone. 
Damages Include Lost Wages
A skilled car accident lawyer will do everything in their power to recover compensation for your injuries, including the wages you have lost from not being able to work. Even if you've only had to miss work for a short period of time, you have still missed out on money that you would have made if the car accident had never occurred. You deserve compensation for the work you were forced to miss.
A successful claim for compensation for lost wages requires that you prove that the injuries you received in the accident prevented you from being able to work. You will also need to demonstrate that you would have earned money if you had not been out of work. This often means showing the following documents:
Medical forms proving that you cannot work

Recent tax returns

W-2 form

Paystubs

Letters from your employer that detail your current wages and employment
Calculating Lost Wages
Even if you weren't physically injured, any car accident has the potential to be very expensive. The actual cost of the crash depends on several factors that are often out of your control. The collision's impact on your finances should be the last thing on your mind, but it can often be overwhelming nonetheless.
If you only missed a few days of work because the injuries you suffered were not too severe, calculating how much income you missed out on should be fairly straightforward.
However, if you are still out of work or if you're unsure about when you will return to regular employment, the calculations become slightly more difficult. If you do not know where to begin determining these missing wages, an experienced Florida car accident attorney can help. They will be able to estimate your total lost wages with a high level of accuracy based on the nature of your injury, the diagnosis you have received, and the kind of recovery your doctor estimates you will have. 
The amount you are entitled to will depend on the standards you are paid. Your lawyer's estimation of what you are owed will depend largely on whether you are paid hourly, have an annual salary, or are self-employed. If you have your own pressing questions about your case, don't hesitate to contact us today.
Hourly Wages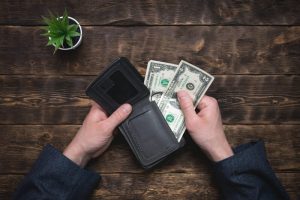 Calculating your lost wages should be fairly simple if you are paid by the hour. Just multiply your hourly wage by the number of hours of work you have missed. This is the amount in lost wages you should attempt to recover.
Annual Salary
If you are a salaried employee, you will need to take an additional step to calculate your lost wages. To do so, divide your annual salary by 2,080, which is the number of work hours in a year. Then, multiply the resulting number by the number of hours you missed due to your injuries.
Self-Employed
You are self-employed if you work as a sole proprietor, freelancer, or independent contractor. If this is the case, you will try to claim lost income rather than lost wages. Making this calculation is more complex and will often require the knowledge and skill of an experienced car accident attorney. They will base their assessment on such documentation as your 1099 forms, invoices, or receipts.
Other Sources of Lost Income
In addition to the time you have missed from work, your injuries may also affect your future capacity to earn income. If your injuries are serious enough to keep you from earning money in the future, your car accident attorney can help you calculate future losses. They calculate these by considering the state of your injury, your current age, education level, and skills.
Contact a Trusted Florida Car Accident Attorney Today
If you were injured in an accident in Florida and your injuries affected your ability to work, Florida car accident attorneys at Schuler, Weisser, Zoeller, Overbeck & Baxter P.A. can help. Having an experienced legal team on your side can make a big difference in your claim, and we will fight for you every step of the way. 
Contact us today at 561.689.8180 to schedule a free case evaluation, and find out what legal options you have going forward.