West Palm Beach Truck Accidents Lawyers
An accident involving a truck or other commercial vehicle can have a devastating effect on your physical and financial well-being. At Schuler, Weisser, Zoeller, Overbeck & Baxter P.A., we understand what you are going through, and we work hard to protect injured people in West Palm Beach and across the state of Florida. When a severe injury causes you to miss work, damages your property, and causes stress and strain on your life, our attorneys will be there to help you pick up the pieces and rebuild your life.
Sharing the road with large commercial trucks, such as 18-wheelers, is an inevitability for almost all drivers. Unfortunately, because of the sheer size and weight of these vehicles, even seemingly minor collisions can result in devastating injuries, property damage, and in the most severe instances, death. Even with all of the modern safety equipment that passenger cars contain, the size difference between a passenger vehicle and a commercial truck means that, in the event of an accident, motorists can suffer a range of losses that could affect them for the rest of their life.
In the state of Florida, there are as many as 500 truck accidents every month, resulting in hundreds of deaths and thousands of injuries. If you were injured in such an accident because of the wrongdoing of a truck driver or trucking company, the West Palm Beach truck accident lawyers at Schuler, Weisser, Zoeller, Overbeck & Baxter P.A., believe that you should not be the one to pay for the resulting costs of this accident. Our experienced team of attorneys fully understand both Florida trucking laws as well as national regulations articulated in the Federal Motor Carrier Safety Regulations. As such, we are prepared to provide you with the experienced legal representation you need on your side if you've been injured because of a negligent or reckless trucker or trucking company.
Do I Need a Lawyer?
If you are injured in an accident with a large commercial vehicle, the path to justice may be a little more complicated than a typical car accident case. In the event of a truck accident, the trucking company's representatives, legal team, and the insurance companies involved may put undue pressure on you to settle for less than what you deserve or may fight against your rightful claim.
You need to hire an attorney who has fought and won cases against the large companies that you are about to face, and you need someone who is not afraid to stand up and fight for you. It is imperative that you hire a firm that understands how the trucking companies and their insurance representatives work, and who knows what tactics they will try to use to prevent paying you what you are owed. An experienced and skilled lawyer will work hard to build the most persuasive case on your behalf and secure you the compensation you are due.
Why Choose Schuler, Weisser, Zoeller, Overbeck & Baxter P.A.?
The attorneys of Schuler, Weisser, Zoeller, Overbeck & Baxter P.A. are widely-recognized for their commitment to their clients and their successes in and out of the courtroom. We understand how truck accident cases work, and we know how to maximize your claim to make sure that you can pay your bills, recover from the accident, and move on with your life. What's more is that we will not collect a fee unless we win your case, so there is absolutely no risk for you to contact us and get started with your case today.
Truck Accident Cases We Handle
While many truck drivers and trucking companies do everything they can to stay safe on the roadway, the sad reality is that not everyone exercises this level of caution, putting unsuspecting motorists in harm's way. Drivers forced to exceed the set hours of service restrictions, drivers who abuse alcohol or amphetamines while behind the wheel, or drivers/companies that fail to keep their trucks in good working order regularly expose everyone on the road to serious risks. As such, the West Palm Beach trucking accident lawyers at Schuler, Weisser, Zoeller, Overbeck & Baxter P.A. are prepared to represent accident victims in cases involving:
Drunk Driving – If a truck driver chooses to operate their vehicle while under the influence, their reaction time and ability to maneuver the vehicle may be severely compromised, putting others in danger of serious injuries or death.
Mechanical Defect / Malfunction – Manufacturers and trucking companies have a responsibility to make sure that large commercial vehicles are functioning optimally before releasing them out on the roads and highways where a potential defect or malfunction could cause a devastating wreck.
Employer Negligence / Liability – The trucking company is responsible for maintaining its fleet of vehicles, hiring and training responsible drivers, and managing them while they are out on the road. If there is negligence on the part of the employer, other drivers may suffer unnecessarily.
Driver Error – If a truck driver makes an error such as failing to apply the brakes on time, merging lanes without signaling, or recklessly maneuvering the vehicle, a serious accident may occur.
No-Zone Accidents – Because of their large size, there are specific zones behind the vehicle where the driver cannot see other vehicles. Drivers need to be aware of these zones and exercise caution to prevent an accident.
Wrongful Death – If you have lost a loved one in a fatal crash with a large commercial truck, you have the right to seek justice on their behalf. Turn to the attorneys with experience holding the trucking companies responsible for deaths that their drivers cause.
If you were harmed in a truck accident, or if you tragically lost a loved one because of a truck driver or trucking company's carelessness or recklessness, we know that this time is likely overwhelming for you. We believe that you should focus your attention on your recovery, which is why we are prepared to handle all your legal concerns for you during this challenging period.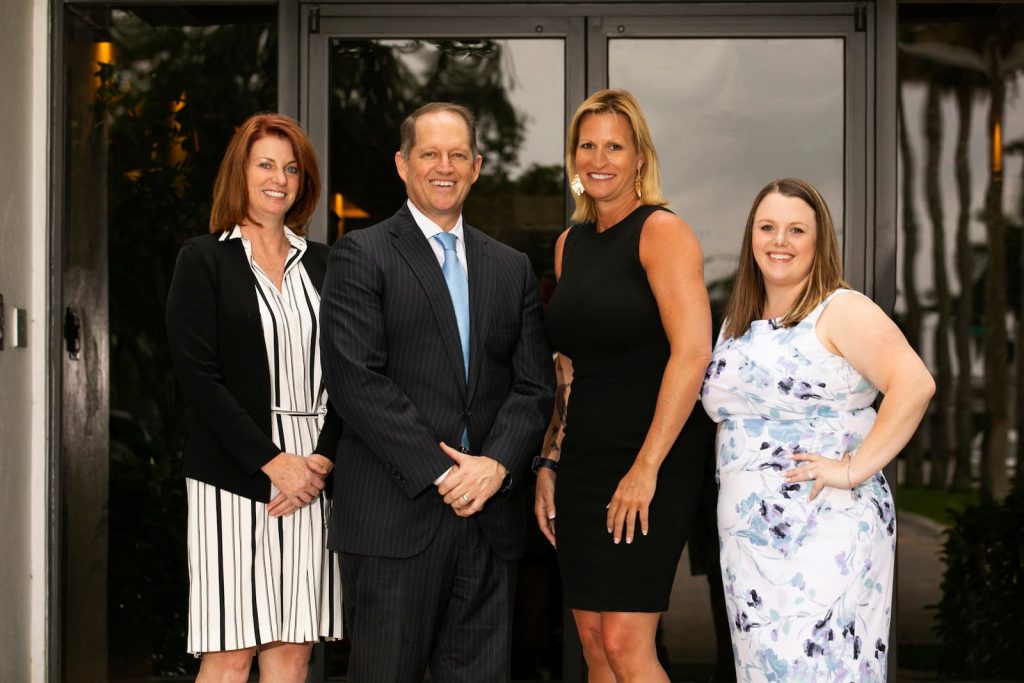 Type of Large Vehicle Accidents We Handle
The types of trucks you might see on the road vary. They all serve a specific purpose, whether it's transporting consumer products to a store or removing waste from residential and commercial properties. They are all necessary for our everyday lives but pose a risk to drivers.
If an accident occurs, a commercial truck can cause severe damage and injuries to the occupants of other vehicles, especially anyone in a small car. There isn't much competition when a passenger vehicle goes up against an 80,000-pound tractor-trailer or another large truck type. There's also the added danger of cargo flying off the truck and smashing through someone's car window or causing a fire.
Tractor-Trailers – This type of vehicle is also known as an 18-wheeler or big rig. They carry cargo loads and freight intrastate and throughout the country. They're large enough to weigh up to 80,000 pounds and can cause severe injuries and fatalities in an accident.
Dump/Garbage Trucks – Garbage trucks collect trash from commercial and residential properties to take to the landfill or recycling plant. Dump trucks can transport construction materials, such as dirt, gravel, and wood. Both types of truck have a container on the back of the vehicle to carry these items.
Tow Trucks – Tow trucks are only for transporting vehicles. The driver can use certain mechanisms to store the vehicle on the back or pull it behind them. A tow truck is much smaller than a tractor-trailer or a tanker truck but can cause just as much damage if it collides with a smaller car.
Delivery Trucks – You probably see delivery trucks and vans often. Retail stores, online entities, and other companies use them to deliver products directly to someone's home or business. They're not as large as some of the other commercial trucks but can hold many items and are still weighty.
Tanker Trucks – This type of vehicle has a large tank on the back to store and transport liquids and gases. They pose a serious hazard if a collision occurs. The hazardous materials could spill out of the tank, causing burns to the occupants of other vehicles. They can also lead to a fire or an explosion.
Construction Vehicles – Construction workers use these vehicles for different purposes. They can lift heavy materials at construction sites, repair damaged roadways, dig holes in the ground, and remove dirt.
Buses – Buses are a convenient mode of transportation for residents and tourists. However, they are also dangerous. Many don't contain seatbelts. Without a safety restraint, passengers can get knocked around during a collision and suffer severe injuries.
Flatbed Trucks – A flatbed truck is exactly what it sounds like it should be. The vehicle has a flat truck bed on the back that doesn't have sides or a roof. The design allows for the transport of logs and other large items that won't fit into an enclosed trailer.
If you were involved in an accident with one of the trucks above or another kind of commercial truck, you should contact Schuler, Weisser, Zoeller, Overbeck & Baxter P.A. immediately. We have experience handling these types of cases and pursuing the financial compensation our clients need and deserve.
Frequently Asked Questions
When an 18-wheeler accident wreaks havoc on your life, you may not know where to turn for help. You certainly didn't count on the accident happening, and may not know what your legal options are. We are here to help explain your options and help you through the process of securing the fair and just compensation that you need. Contact us at 561.689.8180 if you have questions about an accident that happened to you or a loved one. We have also provided the answers to a few frequently asked questions below.
Truck accidents can happen for any number of reasons, but commonly-reported causes of accidents include:
Driver error
Mechanical defects
Drowsy driving / Overworked drivers
No zone accidents
Driving under the influence of alcohol or drugs
Improper loading or balancing of cargo
Regardless of the reason for the accident, if the driver or the trucking company's negligence caused you harm, you may be able to take action to hold them accountable for your injuries and expenses associated with the crash.
As a general rule, no. You are under no obligation to give an official statement to the trucking company or their representatives, and you absolutely have the right to consult with an attorney before you say anything to anyone. Representatives for the other side are not out to help you; they are out to preserve the company and the insurance carrier's bottom line. Anything you say, if it is not carefully thought out, may be used to diminish or deny your claim. Be sure to contact an attorney before you give a statement of any kind.
When you work with Schuler, Weisser, Zoeller, Overbeck & Baxter P.A., it will cost you absolutely nothing. We work on a contingency-fee basis, which means that we won't collect a dime from you unless we secure compensation on your behalf. This means that there is no risk for you to hire us. We will aggressively fight to get you what you are owed, and only then will we get paid, not a moment before.
Florida Truck Accident Statistics
Unfortunately, accidents involving trucks can often be deadly, owing to their large size and limited maneuverability. According to a report issued by the National Highway Traffic Security Administration (NHTSA), around 148,000 people were injured and a further 4,761 people were killed in accidents involving large trucks in the United States in 2017.
At the state level, Florida suffers from a high rate of crashes in general compared to the United States as a whole. Florida has 1.42 fatalities per 100 million vehicle miles traveled, compared to 1.12 fatalities per 100 million vehicle miles in the United States as a whole, according to a 2017 report from the Insurance Institute of Highway Safety (IIHS). Florida's rate of fatalities due to driving under the influence (DUI) also outpaced the U.S. average in 2017. While Florida had 17 truck driver fatalities in 2017, this relatively low number for the relative vehicle miles traveled by truck drivers is indicative that the drivers of smaller vehicles often bare the brunt of crashes involving truck drivers, whether it was the truck driver's fault or not.
Florida does not keep official statistics for crashes in which large trucks were involved specifically. Instead, Florida groups them under the category of "commercial motor vehicles," defined as a "vehicle body type of bus or vehicle body type of medium/heavy truck," which includes semis and other commercial trucks. For Palm Beach County, the number of traffic fatalities involving commercial motor vehicles is on the rise. In the period 2015-2017, commercial motor vehicles accounted for:
2015
Crashes
2,468
Injuries
383
Fatalities
8
2016
Crashes
2,833
Injuries
473
Fatalities
12
2017
Crashes
3,168
Injuries
722
Fatalities
17
These statistics show how commercial motor vehicles often play a role in crashes in Palm Beach County and throughout Florida, regardless of whether or not they were at fault.
Truck accidents can be especially dangerous because of a truck's large size, blind spots, and slow pace of adapting to changing traffic situations. If a truck driver becomes reckless or negligent, however, they should be held accountable when they cause an accident. In the NHTSA report, 105,000 of the 148,000 injuries and 3,450 of the 4,761 traffic fatalities (72%) were occupants of the other vehicle. It is the mission of Schuler, Weisser, Zoeller, Overbeck & Baxter P.A. to help crash victims who have been injured in accidents involving large trucks. If you have been injured in an accident, you should contact an attorney as soon as possible to discuss your case.
Contact a Truck Accident Lawyer in West Palm Beach Today
There is a reason why so many people in Florida and across the nation have turned to us for help with their truck accident injury claims. We have earned a reputation for defending those who have been hurt by the reckless or negligent actions of major trucking companies, and we are not afraid to go to bat for you. When you work with us, you know that you have a team that has the right experience and track record of success on your side.
The resulting costs of your truck accident are likely incredibly expensive, and at Schuler, Weisser, Zoeller, Overbeck & Baxter P.A., we believe that you should not be forced to shoulder these financial burdens on your own. Let us put our years of experience to work for you by helping you take legal action against those responsible for your unnecessary suffering. Get started today by calling us at 561.689.8180.
FREE CASE EVALUATION
CALL 561.689.8180