How Texting While Driving Causes Truck Accidents 
Distracted driving claims lives. There is no doubt about it. In 2019, National Highway Transportation Safety Administration recorded 3,142 fatalities on U.S. roadways due to distracted driving accidents. Texting is one of the major culprits.
According to the Federal Motor Carrier Safety Administration, truck drivers are 23.3 times more likely to have an accident if they are texting and driving than drivers who don't text and drive.
At Schuler, Weisser, Zoeller, Overbeck & Baxter P.A., we have seen firsthand the traumatic impact that texting and driving can have on innocent victims. When the operator of a mammoth truck is not watching the road, lives can be forever changed.
Here are some of the most common ways that texting causes dangerous and devastating truck accidents:
Taking a Driver's Eyes Off the Road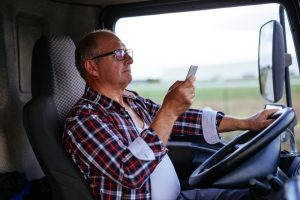 The most obvious way texting impacts a truck driver's ability to control their vehicle is that texting diverts a driver's eyes away from the road. When a driver is texting, they are not aware of what is right in front of them. Instead, they are focused on looking at the screen of their phone. When a driver is not aware of their surroundings, they cannot account for other drivers, pedestrians, changes in traffic patterns, and stoplights or traffic signs. Missing any one of these vital pieces of information ups the chances of a truck driver having an accident.
It takes about five seconds to read a text message. Quick right? In that amount of time, going 55 miles an hour, a person can travel the length of a football field. That's the length of an entire football field with their eyes not on the road. This is exactly how devastating car and truck accidents occur.
If you or a loved one have been injured in an accident that wasn't your fault, don't hesitate to contact the experienced legal team at Schuler, Weisser, Zoeller, Overbeck & Baxter P.A. today.
Hands on a Phone Mean No Hands on the Wheel
Texting is generally not a hands-free activity. If a truck driver is texting while driving, chances are their hands are on their phone and not on the wheel of the truck. Large trucks are enormous vehicles that can weigh upwards of 80,000 pounds fully loaded. They can be difficult machines to control and maneuver, which is why truck drivers need special training and education. If a driver's hands are not firmly planted on the wheel, they have little to no control over their vehicle. If they need to make a sudden turn or lane change, their hands aren't in the right position on the wheel, and accidents can happen.
Similarly, if a driver does not have their hands on the wheel, and they need to make an adjustment, it can be easy to panic and overcorrect. Overcorrecting can cause catastrophic truck accidents, like rollovers and jackknife collisions.
Focusing on a Text Means a Driver Isn't Focusing on the Road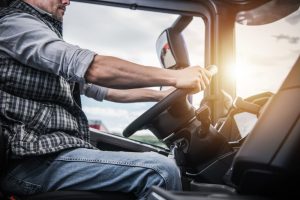 Hands and eyes are important, but so is a driver's attention. When a truck driver is focusing on reading, writing, or thinking about a text message, it means they are not focusing on the task at hand. That task is safely is operating their vehicle. It takes mental fortitude and a strong attention span to operate a large truck, especially on long-hauls. The road can be boring and monotonous, making it easy for the mind to drift off to reading, writing, and thinking about text messages. When the mind isn't focused on the road and operating a dangerous vehicle, serious accidents are often the result.
Learn how you can help prevent truck accidents from happening.
Texting Behind the Wheel Is Prohibited
Texting behind the wheel is dangerous for the reasons above and plenty more. That is why the Federal Motor Carrier Safety Administration prohibits large truck drivers from texting while driving. Texting is considered the act of manually entering or reading a message on an electronic device. While "texting" is generally thought to cover sending and receiving text-based messages, it also includes emailing and instant messaging.
Drivers found to be texting behind the wheel can be penalized with fines and the potential for driver disqualification.
Contact a Florida Truck Accident Attorney for Help Today
Has a truck driver seriously injured you in a texting-while-driving accident? You may be able to recover valuable compensation for your injuries and expenses.
After a collision with a large truck, contact an experienced Florida truck accident attorney as soon as possible. At Schuler, Weisser, Zoeller, Overbeck & Baxter P.A., we will help you navigate the claims process and protect you from the sometimes-aggressive tactics of trucking company insurers and lawyers.
For a free and confidential consultation to discuss your case, call our office today at 561.689.8180, or reach out to us online. A negligent trucker texting behind the wheel needs to be held responsible for their actions. Let us help you seek justice and compensation.