At Schuler, Weisser, Zoeller, Overbeck & Baxter P.A., our West Palm Beach boating accident lawyers have seen just how dangerous and devastating a boating accident caused by someone's recklessness or negligence can be. Unfortunately, Florida has some of the highest boating accident rates in the country. In far too many of these incidents, the accident sadly could have been prevented if one or more parties had exercised greater caution in a given situation.
If you were involved in a boating accident at the hands of a negligent party, you might be entitled to financial compensation. We at Schuler, Weisser, Zoeller, Overbeck & Baxter P.A. have handled multi-million dollar boat accident claims throughout Florida, giving us the experience and understanding you need on your side if you've been injured in an accident on the water. Our commitment to our clients and our track record of successful verdicts and settlements are the reasons why so many other people in West Palm Beach and across the state of Florida have turned to us when they've been hurt. We're ready to do the same for you, so call our West Palm Beach injury attorneys at 561.689.8180, chat with us live, or fill out a contact form on our website. Our consultations are always free and 100% confidential, so don't wait to speak with us.
Learn More: 3 Most Common Causes of Boating Accidents
What to Do After a Boating Accident
If you or someone you love is involved in a boating accident, it is important to keep the following steps in mind. Even if you have already been injured in a boat accident, it's not too late to get help. The experienced attorneys at Schuler, Weisser, Zoeller, Overbeck & Baxter P.A. are always ready to take on your claim and help you get the compensation you deserve.
Report the Accident: Reporting a boat accident is necessary to preserve the record of events that caused the incident. Failing to report the accident could lead to doubts being put on the legitimacy of your claim. Even if it is uncertain that any damage has been incurred, report any boating accident you have been involved in to the authorities.
Gather Boater and Insurance Information: It is important to gather as much information on the other boater and any witnesses involved in the incident as possible. Their names, contact information, insurance information, and boat information are all useful when filing a claim and making a case for recovery.
Seek and Continue Medical Treatment: While most boat accidents cause injuries that are noticeable right away, other accidents may have more subtle consequences. Regardless of what you feel right after an accident, seek medical treatment as soon as possible – your doctor might notice things you missed. Make sure you continue this treatment to demonstrate to insurance companies that your injuries are as severe as you claim.
Contact an Attorney: Even if you think you can handle your case on your own, contact an attorney from Schuler, Weisser, Zoeller, Overbeck & Baxter P.A. for a consultation. At the very least, an attorney can help offer you some guidance as to your rights. An attorney will also be able to give you some feedback as to the strength of your claim. When you retain the services of one of our attorneys, you are looking at an increased potential for success in receiving the compensation you legally deserve.
Even if you skip some of these steps, contacting an attorney from Schuler, Weisser, Zoeller, Overbeck & Baxter P.A. is always an option available to you, and is the best way to reach a resolution to your case that is the most beneficial to you and your family.
Boating Accident Cases Are Complex
Whatever the damages are that you have suffered as a result of a boating accident, trying to handle the case on your own is not a risk worth taking. These cases require careful handling when it comes to insurance company communications, collecting medical bills and doctor's diagnoses, monitoring injuries, and following up with medical providers for continuity of care.
If your case goes to court, then discovery is usually served on both parties and mountains of paperwork will follow. Sometimes depositions are taken. The process of handling any boating accident claim is long, complicated, and overwhelming. Hiring an attorney from Schuler, Weisser, Zoeller, Overbeck & Baxter P.A. can alleviate this burden that you are facing. Calling 561.689.8180 today to discuss your case will help ensure that your case will be properly handled.
Why Choose Schuler, Weisser, Zoeller, Overbeck & Baxter P.A.?
The lawyers of Schuler, Weisser, Zoeller, Overbeck & Baxter P.A. have the experience and knowledge you need to win your case. We have recovered millions of dollars in damages related to boating accidents for our clients in the past, and we are ready to do the same for you. We are widely respected in the Flordia community for our compassion and professionalism. Furthermore, we work on a contingency fee basis, so you won't owe us anything unless we win your case.
Boating Accident Cases We Handle
Any vehicle collision can cause serious injuries and other losses, but boat accidents are some of the most potentially dangerous accidents an individual can be involved in, as victims are also at risk of drowning. At Schuler, Weisser, Zoeller, Overbeck & Baxter P.A., our West Palm Beach boat accident lawyers have handled a wide variety of boating accident cases, and we're ready to put our years of experience to work on cases involving:
Any act of recklessness while on a boat can put everyone on or near the vessel at risk. As such, it's vital that negligent boat operators are held accountable when their actions result in harm to others.
Boating Accident Statistics
Any type of accident is a traumatic experience for those involved. In the wake of a boating accident, you need peace of mind and representation that cares about you. If you've been involved in a boating accident, you are not alone. In fact, boating accidents occur far more frequently than most people realize. In 2017, the Coast Guard reported 658 deaths and 2,629 injuries stemming from more than 4,000 boating accidents. In addition to the human toll, more than $46 million dollars in property damage was done as a result of boating accidents. You should also know that:
Approximately six people die in boating accidents per 100,000 registered boats.
The top five factors leading to accidents are operator inattention, failure to look out, operator inexperience, machinery failure, and alcohol use. Operator inattention alone led to 620 accidents in 2017.
Other leading causes of accident include excessive speed, navigation rules violations, weather, hazardous waters, and force of the wave. Each of these categories had more than 150 accidents in 2017.
Machine failure is the least deadly category of accident cause with only nine deaths in 2017. Alcohol use is the deadliest with more than 100 deaths reported.
The most prevalent vehicle involved in accidents is motorboats with almost 50 percent of boating accidents involving a motorboat. The two next most prevalent are personal watercraft and cabin motorboats.
Florida is the second-leading state for boating accidents. There have also been a high number of reported accidents offshore in the Gulf of Mexico and the Atlantic Ocean.
The deadliest time of day for boating accidents is late at night and early morning with the biggest spike in fatality rate occurring from 4:30 AM to 6:30 AM.
The deadliest time of the year for boating accidents is winter; January and February are the two deadliest months. While there are fewer overall boating accidents during these months, the ones that do happen are much likelier to be deadly.
Alcohol use has been a contributing factor in more than 150 accidents in Florida over the last five years. This has led to more than 50 deaths and 133 injuries over the same time period.
The vast majority of accidents occur while the vehicle is cruising. The next largest categories are while the vehicle is tied to the dock, changing direction, changing speed, drifting, at anchor, and rowing/paddling.
Vehicles involved in more than half of deaths and three-quarters of injuries were engaged in boating/relaxation. The next largest categories of activity were fishing and towed watersports. Other categories of boating activities with smaller but still substantial numbers of injuries and deaths include swimming/snorkeling, hunting, and repairs.
Lakes were the most dangerous type of water for boating accidents in 2017, followed shortly by rivers/streams, bays/inlets/harbors/marinas, oceans/gulfs, and the Great Lakes. Lakes accounted for almost half of boating deaths during this time period.
Contrary to what you might think, the majority of boating accidents occur in calm waters. The next most dangerous water conditions are waves of six inches to two feet, followed by two to six-foot waves, and waves larger than six feet.
The wind conditions in which most accidents occur are 0-6 mile per hour (mph) winds and 7-14 mph winds. Windless conditions and 15-25 mph winds also have moderate numbers of accidents.
Most boating accidents occur during periods of good visibility, likely due to the higher number of boats on the water during these times.
Most accidents also involve older boats that were made prior to 2004. There is an abundance of these boats on the water and these boats are also far more likely to have mechanical issues.
The most expensive boating accidents are those involving flooding and swamping, explosions of all types, sinking, and collisions with other vehicles. These five types of events were related to more than fifty million dollars' worth of damages in boating accidents in 2017.
Those with no boating education have more boating accidents than any other category. Those who have taken state boating courses, online courses, or had informal training also frequently get in boating accidents. Individuals with specialized training like Red Cross training or US Power Squadrons training are involved in many fewer accidents overall.
It's important for anyone planning on going out on the water to know the risks involved. This can help mitigate risk and prevent accidents before they happen. It's even more important to know the facts if you've been involved in a serious boating accident. As the data shows, accidents can happen to people at any time of day with any experience level. If you have been involved in a boating accident, you should contact a lawyer immediately to ensure that your rights are protected.
The Consequences of Boating Accidents
Boating accidents often lead to severe and life-changing injuries. Aside from bodily damage caused by impact upon collision, you are at risk of drowning if another boater has hit you. When victims of boating accidents go into the water, consciousness may be lost, a traumatic brain injury may occur due to lack of oxygen, and long-lasting mental and emotional changes may occur.
The emotional and psychological impact could also appear in the form of Post-Traumatic Stress Disorder (PTSD). As a result of PTSD, your relationships and dynamics with family and friends could be affected for the rest of your life. When added to the physical injuries that one can suffer in a boating accident, such as traumatic brain injuries, neck and spine injuries, lost limbs or paralysis, scarring and disfigurement, and others, it can be difficult to ever put the accident behind you.
If you or a loved one has been the victim of a boating accident, do not let the person who acted recklessly or negligently escape liability. If a boater hit you and you sustained injuries, you have rights. That boater should be held responsible for the impact they have had on you, your life, your family, your friends, and your work. Seeking the help of an attorney to assess the circumstances surrounding the accident, the injuries you have sustained, and the projection of future treatment is critical to ensuring that you are fully compensated. Call one of the experienced boating attorneys at Schuler, Weisser, Zoeller, Overbeck & Baxter P.A. today to ensure that your rights and interests are protected and that you are awarded the compensation you are legally entitled to receive.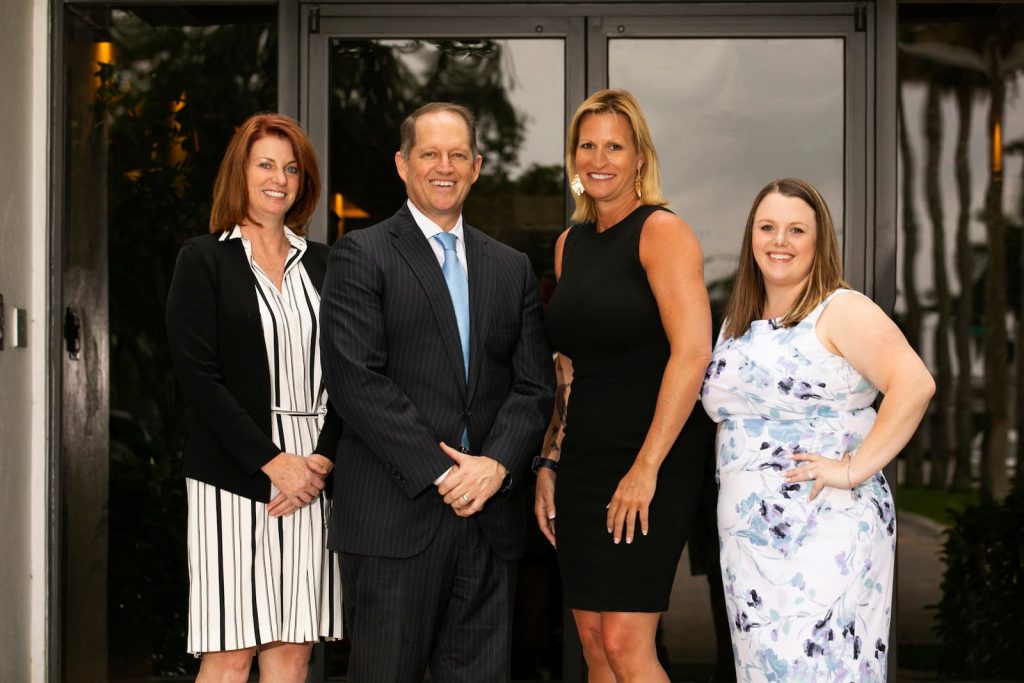 Contact a West Palm Beach Boating Accident Lawyer Today
At Schuler, Weisser, Zoeller, Overbeck & Baxter P.A., we're ready to help you if you've suffered an injury or other losses in a boating accident that was caused by someone else's carelessness or reckless actions. Trying to handle your case alone can lead to you and your family getting less than you legally deserve. Hiring an attorney as soon as possible is key to ensuring success in your claim. Learn more about what our West Palm Beach boating accident lawyers can do to fight for your rights in this situation by calling us today at 561.689.8180.
FREE CASE EVALUATION
CALL 561.689.8180
SERVING THE ENTIRE STATE OF FLORIDA
Brevard County, Broward County, Coral Springs, Davie, Dearfield Beach, Fort Lauderdale, Hallandale Beach, Margate, Miramar, Plantation, Pompano Beach, Sunrise, Weston, Collier County, Naples, Duval County, Jacksonville, Lee County, Fort Myers, Leon County, Tallahassee, Manatee County, Bradenton, Marion County, Ocala, Martin County, Indiantown, Stuart, Miami-Dade County, Aventura, Parkland, Greenacres, Royal Palm Beach, Tamarac, Wellington, Jupiter, and Miami.
AWARD-WINNING REPRESENTATION