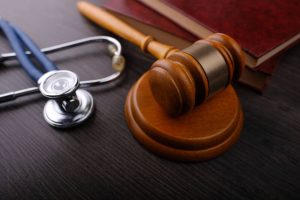 Whether from car accidents, medical malpractice, defective products, or some other incident, injuries and losses caused by someone else's negligence or wrongdoing affect thousands of people each year throughout Tamarac and the rest of Florida.
If you're injured in an accident or incident in Tamarac caused by someone else's negligence, recklessness, or wrongdoing, you might feel an overwhelming sense of injustice along with the pain of your injury.
You shouldn't have to suffer, and you shouldn't have to pay for your medical treatment and other accident-related expenses if you had no part in causing your injuries. The Tamarac personal injury attorneys of Schuler, Weisser, Zoeller, Overbeck & Baxter P.A. fully understand this, and we promise to fight hard to help you get all the compensation you need to cover your injuries and other accident-related losses.
Our team of top-ranked, experienced legal advocates is here for you, and we are prepared to handle all aspects of your case to increase your chances of obtaining the favorable results you seek and the compensation you deserve.
You can call Schuler, Weisser, Zoeller, Overbeck & Baxter P.A. at 561.689.8180 or complete the online contact form to schedule a free consultation with one of our lawyers. You won't have to pay us anything upfront, and we only accept a fee if we get compensation for you. We will also meet with you at your home or hospital room if you cannot make it to our office.
Our Practice Areas
One of Florida's leading personal injury law firms, we have recovered more than one billion dollars in total compensation for our clients. We take cases from people who were injured in these and other types of accidents that weren't their fault:
Why You Need an Attorney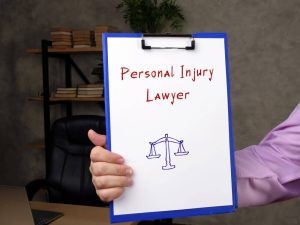 The state of Florida has laws that protect people who suffered harm or losses as the result of someone else's wrongdoing. These types of tortious claims, as they are called, require you to prove negligence on the part of the other party as having caused or directly led to your accident, injury, or loss, and the results have had adverse effects on your life, finances, and well-being.
If you can establish that the other party was at fault for your injuries, you may receive compensation for the losses you incurred. This compensation may cover losses that are economic or non-economic in nature. You might be eligible to obtain money for the following:
Medical expenses and treatment costs
Lost wages
Property damage
Pain and suffering
Loss of life enjoyment, loss of consortium, and other damages to your life and lifestyle
Economic losses are expenses associated with your injury that have a specific price, invoice, or receipt. These could be costs you paid out-of-pocket, your medical expenses, or money you missed in the form of wages. Non-economic losses are intangible and do not have a readily determined dollar amount. They include things like pain and suffering, loss of enjoyment of life, disfigurement, mental conditions related to the accident or injury, such as PTSD or anxiety, and loss of consortium if you lost a loved one in an accident that wasn't their fault.
In order to prove negligence, you have to have documented evidence to support your claim, and you must be able to show that the other party's actions (or inaction) directly led to the accident and your injuries, along with your suffering.
Even in the most straightforward cases, tortious claims can be highly complex, with a lot of different requirements you must meet. Not all compensation for injuries caused by others is based upon negligence. In the case of some product liability claims, strict liability laws may apply. If you are unfamiliar with the law and the process, you will probably have a hard time getting the money you need.
The attorneys at Schuler, Weisser, Zoeller, Overbeck & Baxter P.A. have collectively handled hundreds of personal injury, wrongful death, and other tortious claims for clients in Tamarac and all over Florida. Call our office at 561.689.8180 or fill out our contact form to schedule a free consultation.
Why Work with Us
You certainly have your choice of lawyers to represent you in the Tamarac area, but you want to ensure you have the best possible advocate on your side to increase your chances for success.
The Tamarac personal injury attorneys of Schuler, Weisser, Zoeller, Overbeck & Baxter P.A. have well over 100 years of combined legal experience, and we have achieved an astounding record of success, obtaining more than $1 billion in verdicts and settlements for our clients.
No matter what caused your injuries or suffering, you can turn to us for a full explanation of your rights and options, and you can count on us for honest, compassionate, and trustworthy advice and counsel at every turn.
Nationally recognized as among the best injury lawyers in the country, our attorneys have received AV-Preeminent peer-review rankings from Martindale-Hubbell along with consistent Best Lawyers designations. We have also received many awards and honors from members of the legal community, and we are all active members and leaders of various legal organizations.
Over the years, we have gained a stellar reputation for providing aggressive representation both inside and outside the courtroom, and we have received many referrals from other attorneys because of our abilities and record of success.
Lastly, and perhaps most importantly, we have earned the trust and respect of hundreds of Floridians for our superior client service. We promise to make you our top priority as we work diligently and tirelessly to help you get the money you need and the justice you deserve.
Contact Us Today
To schedule a no-cost consultation concerning your serious injury or the loss of a beloved family member due to the negligent, careless, or wrongful actions of someone else, you can contact Schuler, Weisser, Zoeller, Overbeck & Baxter P.A. by phone at 561.689.8180 or through our website's contact form. We can also come to you if you cannot make it to our office.
We won't charge you anything upfront. We only get paid if we recover compensation on your behalf. Put us to work for you today.