West Palm Beach Car Accidents Lawyers
If you have suffered an injury or lost a loved one in an auto accident, you should contact a West Palm Beach injury lawyer with Schuler, Weisser, Zoeller, Overbeck & Baxter P.A.. You may be entitled to monetary compensation for your medical bills, physical therapy, counseling, lost wages, suffering, and other losses. A West Palm Beach cart accident at Schuler, Weisser, Zoeller, Overbeck & Baxter P.A. will review the specific details of your case for free, and guide you through the legal process. If you were injured in an auto accident that was caused by someone else's negligence or irresponsible behavior, the experienced West Palm Beach lawyers will listen to you and your concerns. We are here to help and you do not have to shoulder the financial burden of your accident on your own. We are on your side!
President, CEO, Shareholder, and Founding Partner of the firm in 1978, Richard D. Schuler has been actively involved in Civil Trial Litigation for more than 30 years. The people that we represent aren't just our clients – they're our friends and neighbors. We will fight to protect the rights of West Palm Beach residents who suffer injuries in car accidents. The experienced team of lawyers has been consistently assisting Florida auto accident victims just like you, and we can help you too. We have the experience and track record to get the compensation that you need.
The West Palm Beach car accident lawyers at Schuler, Weisser, Zoeller, Overbeck & Baxter P.A. know just how devastating the effects of a car accident can be for all those involved. Even seemingly minor accidents can result in serious injuries, ongoing pain and suffering, and significant property damage, leaving accident victims with serious emotional, psychological, and financial burdens. To make matters worse, those who have to contend with these serious side effects often did nothing to cause the accident in question.
Fortunately, there are things that you can do if you were injured in a car accident because of another party's recklessness or negligence. Filing a car accident lawsuit may be able to help you secure the financial compensation you need to pay for the costs associated with your accident. At Schuler, Weisser, Zoeller, Overbeck & Baxter P.A. we've been helping car accident victims just like you for more than 35 years, so call us today at 561.689.8180 and learn more about what our experienced team can do to help you through this challenging time. You may also chat live or complete our email form. We work directly with every client to determine how they want to proceed with their case and we make sure that no question is left unanswered.
Do I Need An Attorney?
After an accident, you likely have questions about your rights and your legal options. How can I pay my medical bills? How long will I be out of work? Do I need an attorney? If you were hurt, you may be entitled to compensation that can cover some of the costs that you have incurred through no fault of your own. This can include medical bills, physical therapy, lost wages, long-term care, and pain and suffering. It is unlikely that you can get the fair compensation that you deserve without an experienced attorney on your side. In fact, people who have an attorney can possibly get three times the amount, or more, than those who attempt to settle on their own. Let our firm handle all the paperwork, phone calls with the insurance company, and negotiations while you work on fully recovering from your injuries. There is no fee for our services unless we win your case.
Why Choose Us?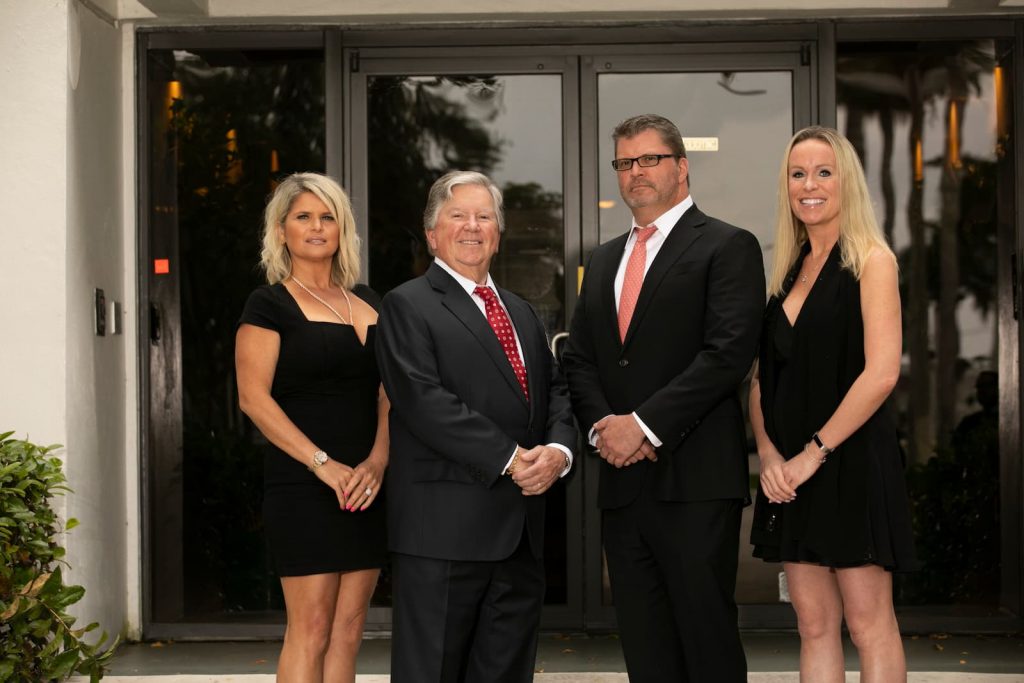 At Schuler, Weisser, Zoeller, Overbeck & Baxter P.A. we have a strong track record of over 35 years of experience assisting individuals and families in the West Palm Beach and surrounding areas. Our auto accident attorneys are committed to getting our clients the compensation they deserve for their claims. We are a highly-rated firm and we have the skills, knowledge, and experience required to get the desired results for you. We understand the physical pain and suffering, medical bills, lost wages, and stress that often result from the negligence and wrongful conduct of others. With Schuler, Weisser, Zoeller, Overbeck & Baxter P.A. as your advocates, we are ready to fight to protect your best interests and seek full compensation for your injuries. Contact us at 561.689.8180 to get started.
Car Accident Cases We Handle
At Schuler, Weisser, Zoeller, Overbeck & Baxter P.A. we know that nothing can undo the trauma that you have suffered in a car accident. However, we also firmly believe that the parties responsible for causing car accidents need to be held accountable for their actions. As such, our attorneys are ready to help car accident victims in cases involving:
From broken bones and lacerations to whiplash and brain damage, the effects of a car accident can be severe and long-lasting. At Schuler, Weisser, Zoeller, Overbeck & Baxter P.A. we believe that accident victims should not have to shoulder the financial burden of an accident they did nothing to cause, and as such, we're ready to help you take aggressive action against the person or entity responsible for your unnecessary suffering.
Five Things to Keep in Mind after an Accident
The minutes, hours, and days after a car accident occurs can be overwhelming, and many accident victims are unsure of exactly what they should do to protect their rights and their interests. Fortunately, there are certain steps you can take following an accident to help set yourself up for success:
Gather all necessary information: Even for minor accidents, gathering insurance information from the other party involved is crucial. Often, certain injuries or damage to your car may not be immediately noticeable, meaning you may have to seek compensation from the responsible party at a later time. You should also be sure to gather the names and contact information of any witnesses to the accident so that they can help corroborate your side of the story if need be.
Take pictures of any damage: Taking photos at the scene of the accident is extremely important. Not only can photos show vivid examples of any injuries and property damage, but they can also help specialists to reconstruct an accident, explaining exactly how the wreck occurred.
Do not take the blame for the accident: Even if you believe that the accident could have been your fault, other factors that surface later may reveal something different. However, if you take the blame at the scene, you may be held solely responsible for the outcome of the crash. When an accident occurs, do not apologize or say it was your fault—simply gather the information you need.
File a police report: Many people are hesitant to call the police for an accident, especially if it was minor, but police reports can be the best way to corroborate statements and prove facts later on. Calling the police after an accident can be one of the best lines of defense against another party lying in the future.
Go to the hospital: The period after an accident is not the time to suck it up and not get checked out. Injuries such as whiplash are not immediately noticeable after an accident but need to be diagnosed as soon as possible to receive the best treatment. This can also ensure that you have medical records to prove the accident caused your injuries.
The lawyers at Schuler, Weisser, Zoeller, Overbeck & Baxter P.A. know that even individuals who take all of the proper steps following an accident may still find themselves in a compromising situation due to the negligence of another individual. When this is the case, legal action may be necessary. Don't wait—call our offices today to start building your case.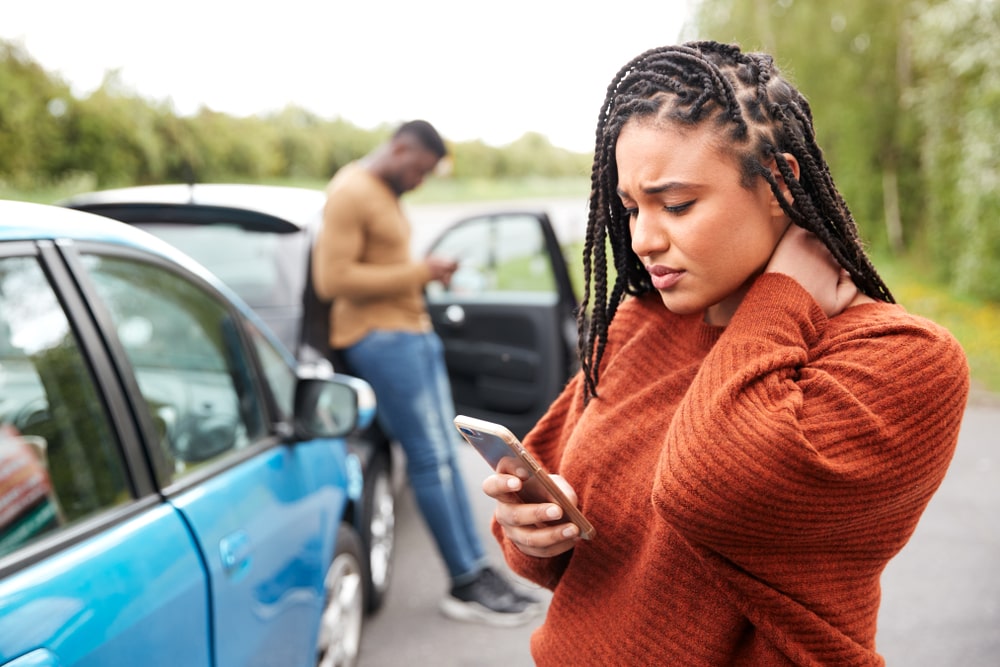 Frequently Asked Questions about Car Accidents
If you have been injured as the result of any other individual's actions, you should at least consult with an experienced auto accident lawyer to better understand what legal actions may be available to you. Your lawyer will be able to more fully assess the financial consequences of a severe injury that may continue to affect you long after you have made an initial recovery from the injuries. Any car accident claim that you file will be intended to help you recover all or part of the damages you sustained as part of your accident.
There is no right way to predict exactly how much compensation you can expect without knowing more specifics about your case since every case will present its own unique set of circumstances. However, most car accident injury claims are intended to help victims cover things like medical and rehabilitative care, pharmaceuticals treatments, loss of income, diminished capacity to earn income, and any emotional suffering they experienced. To learn more about what you can expect in your case, you should speak with an experienced auto accident attorney.
Although one of our skilled attorneys will be able to give you a time estimate on your case, it is impossible to accurately provide an exact amount of time the legal process will take. It could take anywhere from a few days to several years to resolve, depending on the nature of your case. Additionally, you will have the option to reach a settlement with the court or wait for a judge to hand down a decision. Fortunately, the attorneys at Schuler, Weisser, Zoeller, Overbeck & Baxter P.A. are experienced in a broad number of practice areas and are prepared to help you secure the compensation you deserve from your claim.
Your attorney will help you account for lost wages into account when filing a car accident lawsuit. It is essential to keep records of specific dates you missed work, the amount of money you would have made, and even any money you paid for public transportation to get to work (if your injuries allowed it but your vehicle was too damaged to drive).
The police report is the official documentation of circumstances surrounding the accident. The report also typically includes an officer's narrative of details and causes related to the crash and sometimes even diagrams of the accident scene and impact point. These types of details can go a long way when it comes to filing your auto insurance claim. These details can also affect how the claims adjuster moves forward or how the insurance companies determine fault.
Six Things You Should Know About Florida Car Accident Laws
Auto Accident Statistics in Florida
According to the 2017 Traffic Crash Facts report issued by the Florida Department of Highway Safety and Motor Vehicles, there were 402,385 crashes in Florida throughout 2017. Following a decline in the trend of crashes between 2005-2009, the number of crashes has since increased significantly.
Given that there are over 17 million drivers on Florida's roads and traffic in our urban areas can be intense, it is an unfortunate reality that Florida continues to have a high rate of fatalities, with 1.42 fatalities per 100 million vehicle miles in 2017. While this is lower than the 2.11 fatalities per 100 million vehicle miles traveled in 1998, the 2017 figure still translates into 3,116 fatalities on Florida roads.
Crashes have been on a steady upward trend since 2010, increasing each year since then, with fatalities only decreasing in the last year for which we have data, 2016:
2014
Crashes
344,170
Fatalities
2,494
2015
Crashes
374,342
Fatalities
2,939
2016
Crashes
395,785
Fatalities
3,176
2017
Crashes
402,385
Fatalities
3,116
Within the 2017 Traffic Crash Facts Report, there are a number of indicators on the danger of various reckless driving practices:
661 fatal crashes were due to a driver being under the influence of drugs or alcohol.
559 fatal crashes came due to a failure to yield the right of way, usually at either an intersection or on the highway.
88 fatalities were due to running a red light.
124 fatalities were due to exceeding the posted speed limit.
When extrapolating these statistics out to the United States, Florida's 1.42 fatalities per 100 million vehicle miles traveled far outpaces the U.S. average of 1.12 fatalities per 100 million vehicle miles traveled, according to a report from the Insurance Institute of Highway Safety (IIHS). Furthermore, Florida's rate of deaths in accidents due to driving under the influence (DUI) outpaces the U.S. average, increasing each year from 2013.
Here in heavily urbanized south Florida, we experience the lion's share of traffic fatalities. In 2017, the 5 counties with the highest number of traffic fatalities in 2017 included:
Miami-Dade ( Miami )
fatalities
285
Broward ( Ft. Lauderdale )
fatalities
225
Hillsborough ( Tampa )
fatalities
190
Orange ( Orlando )
fatalities
189
Palm Beach ( W. Palm Beach )
fatalities
162
The fatalities in these 5 counties represent 33% of the total traffic fatalities in Florida in 2017. Driving in urban areas on congested roadways often presents unique risks, requiring the driver to be in constant awareness of their surroundings.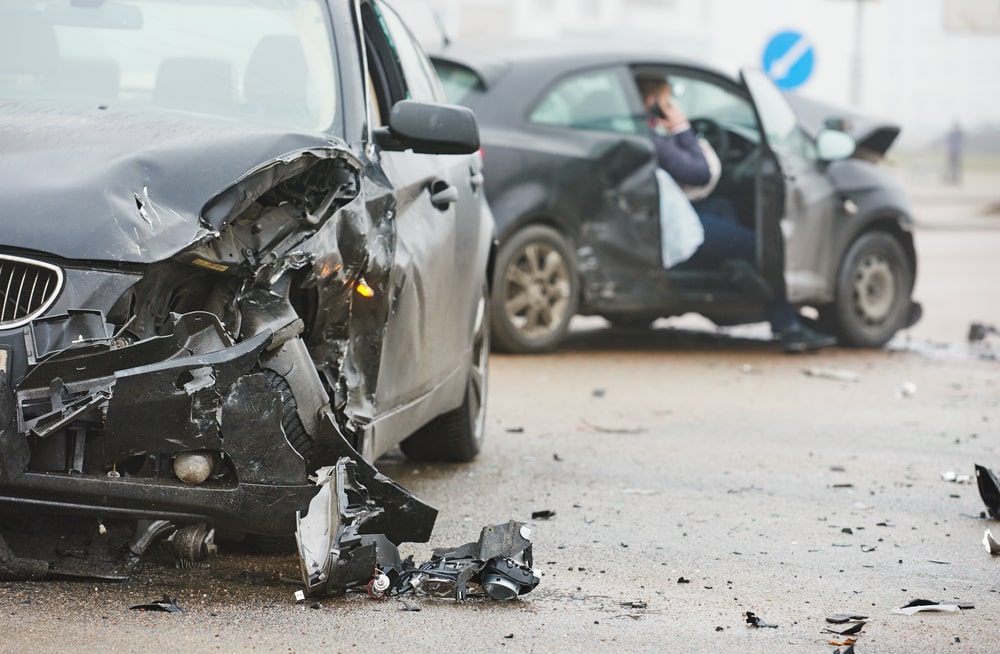 With numbers like these, it is important for Floridians to drive defensively when they take to the road. If you were injured in an accident in Florida due to another driver's recklessness, it is important that you contact an attorney as soon as possible to discuss your legal options and case. The attorneys of Schuler, Weisser, Zoeller, Overbeck & Baxter P.A. make it their mission to ensure that reckless drivers are held accountable for their actions. Contact us today to discuss the details of your case.
Contact a West Palm Beach Car Accident Lawyer
Seeking the compensation you need after a car accident might seem overwhelming, but fortunately, it is not something you have to handle on your own. Let the experienced team of West Palm Beach car accident lawyers at Schuler, Weisser, Zoeller, Overbeck & Baxter P.A. help you fight for justice. Call us today at 561.689.8180 and learn more about what our experienced team is prepared to do for you. We also have live chat and an online form you can use to contact an attorney. We can travel to you and we serve Palm Beach County in Florida and nationwide. There are no fees unless we win your case.
FREE CASE EVALUATION
CALL 561.689.8180