Top Ways to Document Your Pain and Suffering
If you have been seriously injured as a result of an accident that wasn't your fault, you may already be going through a distressing time. It's possible that you are experiencing greater amounts of pain than you ever have before. You could be in pain most of the day without an effective solution for managing that severe discomfort.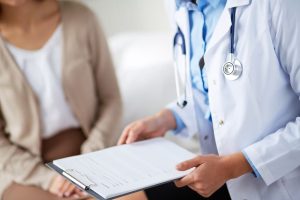 "Pain and suffering" is an intangible loss that has no set dollar amount associated with it. Because of this, the loss can be difficult to prove without an attorney. You should discuss your case with a personal injury lawyer to understand the best way to proceed.
As you progress through your treatment and recovery, there are several ways you can document the pain and suffering you experience. Detailed records about your pain and suffering will be important when you're required to prove the value of your loss in a settlement or at trial.
Keep All Medical Records
When you receive medical care, you will be given many documents from doctors and other healthcare providers. It's important that you keep these for your own files and to build documentation for your case. They will provide an objective record of your injuries and the treatment you receive.
Medical records may include various test results and doctor's notes. They will be specific and detailed, including such information as how you are progressing in your recovery, any pain complaints you have, and other matters you discuss with your caregiver. You may require procedures such as surgery or multiple rounds of hospitalization. This unbiased paper trail can be an effective source of evidence in documenting the pain and suffering you experience from the view of multiple medical professionals.
Take Photos of Your Injuries
You should regularly take photos of any injuries you have sustained. These could serve as visual proof of swelling, scarring, and other visible symptoms. In addition, ask friends or family members to take photos of you, too.
For example, it may be painful and difficult for you to move around your home after the injury. Photos or videos of how you move throughout your day can paint a picture that is highly descriptive and shows exactly how you are experiencing pain and suffering. Visual communication tools such as these can be effective at conveying painful experiences in ways that words do not express.
Keep a Journal or Diary
Be as descriptive as you are able and consistently include a high level of detail. For example, you may assign a number between 1 and 10 to the amount of pain you experience each day. Be specific in documenting the affected parts of the body and how your pain progresses throughout the day.
Include details about common activities that you must perform, such as going to work or school, and how your injuries affect your ability to complete your tasks. You should also include any mental or emotional symptoms you experience. These are important to document as they can often be difficult to remember.
Ask Your Family and Friends to Provide Affidavits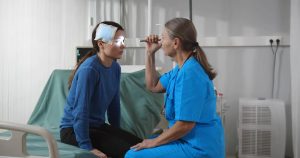 The people who are closest to you will know the most about how your injury has affected your daily life. They interacted with you regularly before the accident, so they know what your typical baseline is. They may also be aware of things that you are not able to recognize.
For example, you may feel like you are doing relatively well with certain activities, such as walking without pain. However, a sibling who sees you wince each time you take a step can provide a more objective perspective. They will also be able to discuss your daily behavior, mood, and social interactions. When a person is experiencing a great deal of pain, they may be oblivious to how they interact with others as they are simply trying to cope and make it through the day.
Contact Schuler, Weisser, Zoeller, Overbeck & Baxter P.A. Today
If you have been injured in an accident in Florida that was not your fault, you may be entitled to financial compensation. You should not have to pay for someone else's mistake. You need to speak with an experienced personal injury attorney about your case.
Call us now at 561.689.8180 to speak with a member of the Schuler, Weisser, Zoeller, Overbeck & Baxter P.A. legal team about pursuing the compensation you deserve. Our compassionate Florida personal injury lawyers are prepared to schedule a free consultation with you. Let us guide you through this difficult and emotional time so you can move forward with your life.