Things You Should Not Say to Your Doctor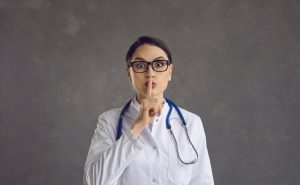 Your health comes first after an accident. It's important to seek medical help immediately and address your injuries as soon as possible, before they get worse. Furthermore, if you were injured due to someone else's negligence, medical records are among the most crucial pieces of evidence you will need to support your case for compensation.
As you receive treatment for your injuries and begin working toward a renewed quality of life, it is important to establish an open line of communication with your doctor, and to be honest about how you are feeling. Despite doctor-patient confidentiality, however, there are certain things you should avoid saying to your doctor while your personal injury case is ongoing. This critical for your quality of care and the strength of your case. Insurance companies will scrutinize your medical information as they work to contest or poke holes in your claim. 
Navigating the aftermath of an accident can be confusing, especially when pursuing compensation for your losses. The West Palm Beach personal injury attorneys at Schuler, Weisser, Zoeller, Overbeck & Baxter P.A. can help. If you're unsure what you should say to your doctor, or want advice on how to protect your rights while being treated, you should contact our legal team right away. Give us a call at 561.689.8180 for a free consultation.
Discussing Your Personal Injury Lawsuit
It is best to avoid discussing or mentioning your personal injury lawsuit with your medical team. Doctors are supposed to be impartial, but if they know their examination might go to negotiations or to court, their biases could factor into the care you receive. They might take steps to avoid becoming involved in the suit, even if it means changing elements of your treatment plan in a manner that has negative implications for your health. 
Lies or Omissions About Your Health History and Habits
When your doctor designs a treatment plan for your injuries, they will consider your health history. Do not lie about, understate, exaggerate, or omit information. Doing so might lengthen your recovery or lead your doctor to prescribe an unsuitable medication or unnecessary procedure.
Being dishonest about your health history could also impact the quality of the medical documentation you will need for your personal injury case. Insurance adjusters will pick these documents apart, searching for contradictions that could later hurt your claim.
"I'm not in pain."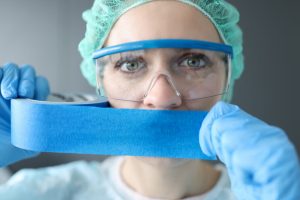 When you speak to your doctor about your injuries, be sure to mention any physical pain that you're experiencing. Sometimes, patients don't like to admit that they are in pain, or will understate how much pain they are actually in. If you are experiencing pain, you should never neglect to mention it. There are a few different ways you can track pain. One of the most popular is to keep a "pain diary" where you record your daily level of physical pain. Your doctor can include entries from your diary on their medical charts. Be objective and honest, and reserve the "10 out of 10s" on the pain scale for when the pain is truly excruciating.
"I don't want to discuss my mental health." 
In personal injury cases, you can seek compensation for mental health conditions that the accident triggered or made worse. If you are experiencing depression, anxiety, or another mental health condition after the accident, discuss it with your doctor and follow their recommendations, which may include seeing a mental health professional or therapist. If you understate your mental health status, you could have a harder time successfully recovering compensation for mental anguish and emotional distress. 
"I don't think I need further treatment." 
After an accident, you may feel stressed out by all the appointments you are required to attend, procedures you must undergo, and medications your doctor has instructed you to take. Some injury victims ultimately stop seeking treatment for this reason. However, for the sake of your health and your personal injury case, we recommend you continue following your doctor's orders to the letter. If you stop receiving treatment prematurely, the insurance company could argue that your injuries were not severe enough to support the losses you are claiming, and your chances of securing the compensation you deserve could decline. Rather than stopping treatment, discuss your concerns with your doctor. They can alter your treatment plan as needed to make you feel more comfortable.
Discuss Your Case
With
a Personal Injury Attorney
If you aren't sure what you should and shouldn't say to your physician after an accident, our West Palm Beach personal injury lawyers can help. At Schuler, Weisser, Zoeller, Overbeck & Baxter P.A., we are willing and able to provide you with sound legal advice that protects the integrity of your case. Don't hesitate to contact us at 561.689.8180 for a free consultation.