Coral Springs Personal Injury Lawyers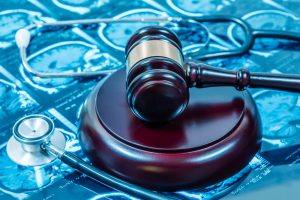 When you are injured because another person is careless or negligent, it's called an accident. If someone is responsible for your injuries, they should be held accountable. You deserve compensation for your injuries when another person's actions caused them.
If you have been injured in Coral Springs, Florida, through no fault of your own, you can turn to the personal injury attorneys of Schuler, Weisser, Zoeller, Overbeck & Baxter P.A.. We understand that there are all types of accidental injuries, and you need a lawyer on your side who knows how to obtain the compensation you deserve for the expense and pain and suffering you have experienced.
Our legal team is here to help you get the financial recovery you need to pay bills, cover your lost wages, and other expenses that arise when you've been hurt and can't work. Call us at 561.689.8180 or fill out our contact form, and let one of our experienced attorneys review your case. The consultation is free and confidential.
Practice Areas
Schuler, Weisser, Zoeller, Overbeck & Baxter P.A. handles a wide range of personal injury cases everywhere in Florida. Whatever the nature of your case, we can give you knowledgeable legal advice. Here's a list of some of the types of cases we've had:
Airplane Accidents
Slip & Fall
There are subcategories to all these areas as well. Truck accidents can involve commercial vehicles, big rigs, and buses. Car accidents involve both drivers and passengers. Whatever you need us for, we will be there to represent you from the accident date to the settlement or trial.
About Our Firm
Schuler, Weisser, Zoeller, Overbeck & Baxter P.A. was founded in 1978 by Richard D. Schuler. Mr. Schuler has been an active force in Florida civil trial litigation and won close to $1 billion for his clients during his four decades in practice. While in college, Mr. Schuler was a professional Pelecypod Extractor (clam digger) but gave that up when he received his law degree from Syracuse University in 1972. He became a Board-Certified Civil Trial Lawyer in Florida in 1984.
The legal team assembled by Mr. Schuler and his partners consists of a top-tier group of attorneys supported by paralegals, investigators, and legal assistants. When you come to our firm for legal help, you get the support of over a dozen skilled legal professionals who want to see you get the compensation and justice you deserve for your case. Contact us today.
Frequently Asked Questions About Personal Injury
All our clients have questions when we first meet them. We've answered some of the ones we hear most often for you here.
What can I recover in a personal injury case?
If your accident was due to another person's careless or negligent behavior, then you may be able to recover compensation for the cost of your injuries and other harm done to you. These are known as "economic" and "non-economic" losses.
Economic losses are those that have a specified dollar value. They include things like medical bills, lost income and wages, future medical costs, lost future income, and other expenses.
Non-economic losses are intangible things that you don't get a receipt for but that still affect you after the accident. Pain and suffering, emotional trauma, and loss of consortium (companionship) are forms of non-economic losses.
Punitive damages may be available in very rare cases if the at-fault party acted with gross negligence or engaged in intentional misconduct. Punitive damages are meant to dissuade the at-fault party from engaging in similar behavior in the future and are not intended as a reward for the injured person. An award of punitive damages is not common, and in most cases, the injured party doesn't sue for them.
Are there any limitations on my ability to sue?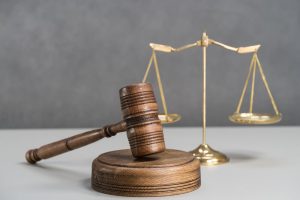 There are a few types of limitations and deadlines you need to be aware of.
The first is the statute of limitations. In Florida, you have four years from the date of the injury, or the date the injury could reasonably be discovered, to file a lawsuit against the party who harmed you. For medical malpractice, the statute gives you two years in most cases. This deadline is very strict, and missing the deadline could mean your case is permanently barred.
Another type of limitation is the comparative negligence rule. Florida courts follow a pure comparative negligence law, which means you can recover damages even if you are partially responsible for your accident. However, your recovery will be reduced by your percentage of fault. For instance, if your damages were $10,000, and you were 20 percent at fault for the accident, you can only recover $8,000. These complex calculations are one reason you need a skilled attorney at your side during any negotiation. You want to be certain that your degree of fault is not over-estimated by the opposing counsel or by a cost-cutting insurance agent.
Why You Should Call Us
Our experienced legal team knows that you have a lot on your mind after an accident. We also believe you should not be expected to understand the legal details of pursuing a lawsuit. The complicated work of getting you the compensation you need should be handled by professionals who have done this for years and understand how to get you the money you deserve.
With nearly 50 years of combined experience, our attorneys and support staff will be able to investigate your case, handle the paperwork and document filing, and present your case to the insurance companies quickly and effectively. We will negotiate on your behalf with insurers and their attorneys to get you the compensation you are due. If it becomes necessary to take the case to court, we have experienced trial attorneys ready to argue your case before the judge or jury. Our goal is to advocate for you from beginning to end and get the best possible outcome.
If you need a personal injury attorney in Coral Springs, Florida, or anywhere in the state, call Schuler, Weisser, Zoeller, Overbeck & Baxter P.A. now for a free, confidential consultation. You can reach us at 561.689.8180 or contact us online. We want to hear from you today.