What Do I Need From My Therapist to Prove the Accident Caused My Anxiety?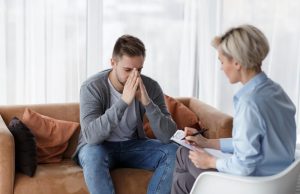 In a Florida personal injury case, you are not just pursuing compensation for your physical injuries and losses. You are also seeking justice for the emotional and mental distress you suffered, sometimes called "pain and suffering." While anxiety is not always a "visible" problem, it can seriously impact your daily life as you recover. Florida law recognizes mental and emotional distress as a "non-economic loss" in personal injury cases.
Like the other claims you make, you will need to prove the nature of the anxiety itself and how it affects your quality of life. For a judge or jury to award you compensation for your anxiety, you will need an attorney's help to prove that the accident is the cause of your stress and worry. The West Palm Beach personal injury attorneys at Schuler, Weisser, Zoeller, Overbeck & Baxter P.A. can offer the advice and support you need while building your case from the ground up. Contact us at 561.689.8180 for a free case review.
Work with a Therapist and Track Your
Anxiety
After an accident, your health comes first, and that includes your mental health. If you're experiencing anxiety after the accident, you should visit a mental health counselor or therapist as soon as possible. Mental health professionals can help you uncover the causes and triggers of your anxiety, and help you find ways to process it. Furthermore, the earlier you get support for your anxiety, the more difficult it will be for an insurance company to downplay your condition during the claims process. If you put off receiving treatment, an insurer may argue that your anxiety is not severe enough to warrant the amount of compensation you are demanding.
Like any other medical appointment, you should track when you see your therapist, record the topics you discuss, and describe how you feel before and after each appointment. You should also keep a regular journal that details your anxiety episodes and how severe they are. Note any physical symptoms that manifest during each anxiety attack, such as shortness of breath and a fast heartbeat. 
Obtain Formal Documentation of Your Anxiety
As your therapist works with you, they will create documentation on the nature of your anxiety based on their professional opinion. You can use this documentation to strengthen your claim. Your therapist's notes should contain important information related to your anxiety, including:
The underlying cause (in this case, the accident)

When the anxiety began

How long

the

anxiety attacks last, and how severe they are

Ways the anxiety manifests physically (for example, in your sleeping habits)
The documentation should also contain the provider's recommended treatment plan and information on your progress within the plan. Components of this plan might include:
Talk therapy

Specialized forms of anti-anxiety therapy,

including

cognitive behavioral therapy (CBT), acceptance and commitment therapy (ACT), or dialectical behavior therapy (DBT)

Prescribed anxiolytic (anti-anxiety) medications
Keep Receipts and Explanations of Benefits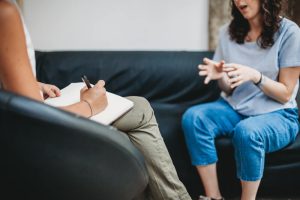 After a session with your therapist or mental health professional, you may receive an explanation of benefits from your insurance company. This document details the services rendered to you, how much your health insurance paid for, the remaining out-of-pocket costs you must pay, and the amount of your copay if applicable. If your health insurer does not cover mental health services, or if you are uninsured, make sure you request a receipt for the cost of the appointment and make a copy of the bill.
If your therapist prescribed you medications, keep the receipts from your pharmacy. Some pharmacies also list out-of-pocket drug costs on the safety information pamphlet. Your attorney can use this information when calculating the value of your claim. 
Calculate the Cost of Your Anxiety
In Florida, there is no cap on the amount of compensation you can seek for non-economic losses in a personal injury case.
There are two common methods you (or your attorney) can use to calculate damages related to your anxiety. Using the multiplier method, you would multiply your economic damages (medical bills, etc.) by a number representing the severity of your pain and suffering (usually 1.5-5, with 5 being the most severe). Alternatively, you could use the per diem method, which couples the amount of time you have been dealing with anxiety with the daily cost of managing it.
Contact Our Team of Personal Injury Lawyers Today
If you are suffering from anxiety after being hurt in an accident through no fault of your own, let our West Palm Beach personal injury attorneys take the stress off your shoulders and handle your case for you. At Schuler, Weisser, Zoeller, Overbeck & Baxter P.A., our attorneys pool their 100+ years of combined experience to fight for the compensation our clients deserve. We also work with a robust team of medical experts to help you gather evidence and strengthen your case further. Call us at 561.689.8180 for a free case review and learn more about your potential legal options.