How Long Does a Personal Injury Lawsuit Take?
The first question everyone asks their attorney after deciding to file a personal injury claim or a lawsuit is, "How long will this take?" Unfortunately, the first answer from their attorney is not promising. It may take as few as nine months or as long as three years. Eighteen months is probably average, but there really is no specific time frame. It will take as long as it takes.
What's Taking So Long?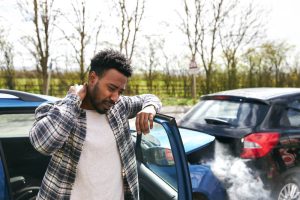 Working on a personal injury case is a little like trying to build a house from the top down. All the parts must be finished before any of the other parts can be started. Because your attorney also has to consider the statute of limitations (in Florida, the statute allows you four years from the date of injury to file your lawsuit), things proceed with that deadline in mind.
Step one: Medical treatment. You must be treated for your injury. You'll likely have to file your insurance claim within a designated period of time (often 180 days) after the accident, but most personal injury lawsuits cannot begin until you've reached your "maximum medical improvement." That means the doctor thinks you've recovered as much as you're going to. Now there is a dollar figure on your injury.
Step two: Insurance payment. Sometimes the insurer has already denied your claim, but if not, the insurer must either accept or deny your claim before anything else can happen. Most insurance claims have a clause stating that you must "exhaust your administrative remedies," meaning you must make a claim and be denied, before you can sue them.
Step three: Settlement negotiations. Part of these "administrative remedies" include your attorney giving the insurer a chance to settle your claim. They will give the insurer all your evidence and make a settlement demand for the value of your claim. The insurance company may make an offer in exchange for not going to litigation. Most people would prefer not to go to court if they can avoid it. If negotiations are successful, you're finished after the contracts are signed, and the insurance company issues you and your attorney a check.
Step four: Litigation. This is where things slow down the most. Each time the insurance company files a motion or responds to a motion from your attorney, the other side has a set period of time to reply, usually 30-45 days. Either side can ask for more time to respond.
Step five: Discovery. Part of this process is called "discovery." Both sides must exchange documents about the accident, such as medical reports, police reports, and witness statements. The insurance company can ask you to undergo medical exams with their doctors, demand that you sit for depositions, and request other information.
Step six: Trial. If there is still no agreement, the case will go to trial. Your attorney and the insurance company's attorney will present all the evidence gathered up till now to the judge or a jury. Then a decision will be made as to which side wins and how much should be awarded to whom.
Step seven: Judgment and appeal. The judge or jury will determine the compensation to be paid. That should end things, but in high-value cases, the losing side often appeals the verdict. This leads to the case dragging out even longer, and often, in a reduction of the award.
As you see, the answer to the question is not easy or short. At any point in these proceedings, either side can say they accept the offer being made. The goal of a personal injury case is never to provide you with a windfall. It's to fairly compensate you for the medical costs, the lost income, and the pain and suffering inflicted on you by another person's carelessness or negligence. If you have pressing questions about your case, don't hesitate to contact our experienced legal team today.
Why You Need an Attorney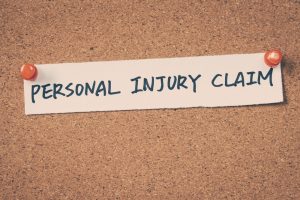 Because there are so many complicated steps involved, you should consider having an attorney like those from Schuler, Weisser, Zoeller, Overbeck & Baxter P.A. with you during this process. The deadlines are not negotiable once a suit has been filed, and missing them can result in your case being dismissed. Answering a question the wrong way can lead to losing your case or receiving a settlement much smaller than you deserve.
For some types of personal injury claims, such as a claim against the government or an asbestos or lead exposure claim, you will need to take additional steps to bring that kind of legal action. Before making those claims, you need to consult an attorney who has experience in those kinds of cases and can guide you through the process. Contact us today.
Contact Us
If you have been injured due to another person's careless or negligent behavior, you should receive the compensation you deserve. Call the skilled Florida personal injury attorneys of Schuler, Weisser, Zoeller, Overbeck & Baxter P.A. at 561.689.8180, or contact us online today for a free and confidential consultation. Don't wait till you're out of time. Call us right away.