Reporting a Car Accident to Insurance In Florida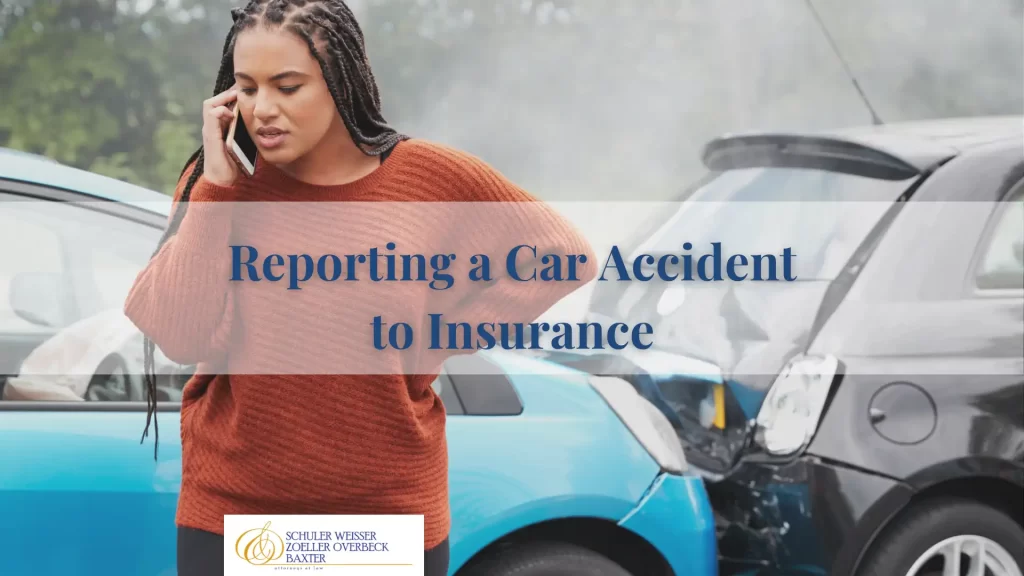 Being injured in a car crash can be stressful and overwhelming, and knowing what to do after is challenging. Regardless of who was at fault, reporting the car accident to your insurance company as soon as possible is important.
When reporting the collision to an insurance company, you should be truthful and accurate about what happened. If you misrepresent the facts, it could lead to the denial of your claim.
How to File an Insurance Claim
Florida is a no-fault car accident state. This means that you must file a claim with your insurance company first. When you report the collision to your insurance company, they will usually open a claim. When you report your car accident, the insurance representative should advise you about what you need to do to file a claim.
In some cases, you may need to fill out a form requiring you to provide details about the collision. The information necessary for a claim usually includes:
The date and time of the crash
The location of the collision
A description of what happened
You may also need to provide supporting documents, such as a copy of the police report, photographs of the scene, and your medical records.
How to File an Insurance Claim Against the Other Driver
In Florida, since it is a no-fault car accident state, you can only file a claim against another driver if you were seriously injured in a collision they caused. A serious injury is one that causes:
Significant and permanent loss of an important body function
Significant and permanent disfigurement
Significant and permanent scarring
Permanent injury
Death
To file a third-party insurance claim, you will need to contact the negligent driver's insurance company and advise them that you are filing a claim. Usually, this will require you to give them the same information you gave your insurance company. If the at-fault driver's insurance company accepts liability for the collision, you will begin negotiating compensation.
How Long Do You Have to File an Insurance Claim?
The timeframe for filing an insurance claim depends on the insurance company and the policy. As a result, it is essential to review the insurance policy carefully to understand your time limit. Generally, you should file a claim as soon as possible to ensure you meet the time limit requirements. This is true whether you're filling a claim with your insurance company or with the at-fault party's insurer.
How Long Does an Insurance Claim Take?
The time it takes for your insurance claim to settle and for you to get compensated depends on several factors, such as:
Amount of compensation sought
The complexity of the claim
Responsiveness of the parties
During the claim process, the insurance company will likely:
Investigate the collision
Review the documentation you provided
Determine whether the claim is covered under your policy
Some insurance claims may be resolved quickly, while more complex claims may take several weeks or months. This is because complex claims will take longer to investigate and determine whether there are additional at-fault parties.
Do I Need a Lawyer for an Insurance Claim?
You should have an attorney for an insurance claim, regardless of the complexity of the claim. An experienced car accident attorney can make a substantial difference in your compensation. A lawyer can:
Help you navigate your insurance claim
Investigate the collision
Interview witnesses and expert witnesses
Help establish the value of your case
Negotiate with insurance companies on your behalf
Help protect your legal rights
Help recover maximum compensation in your case
Provide you with peace of mind
An attorney can also help you understand your legal rights and provide options about how to proceed.
What Type of Lawyer Handles Insurance Claims?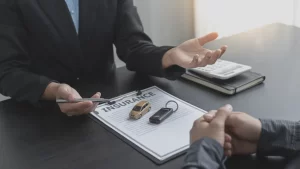 When looking for an attorney to handle your insurance claim, you should look for car accident attorneys who focus on personal injury law. Personal injury attorneys have experience representing clients who have been injured in collisions and can help you pursue compensation for your injuries and losses by negotiating with insurance companies.
Why Choose Schuler, Weisser, Zoeller, Overbeck & Baxter P.A. for Your Personal Injury Case?
The Florida car accident attorneys of Schuler, Weisser, Zoeller, Overbeck & Baxter P.A. have years of experience fighting for the best interests of our clients. Using that experience, we have helped clients recover the compensation they deserve and put our client's interests first.
When you retain Schuler, Weisser, Zoeller, Overbeck & Baxter P.A., you will get a legal team who will fight to get maximum compensation in your case. When you've been injured in a Florida car crash caused by someone else, contact us to get started on your claim process to ensure your rights are preserved. For a free and confidential consultation, fill out our online form or call us at 561.689.8180.
Related Reading: