How to Scare an Insurance Adjuster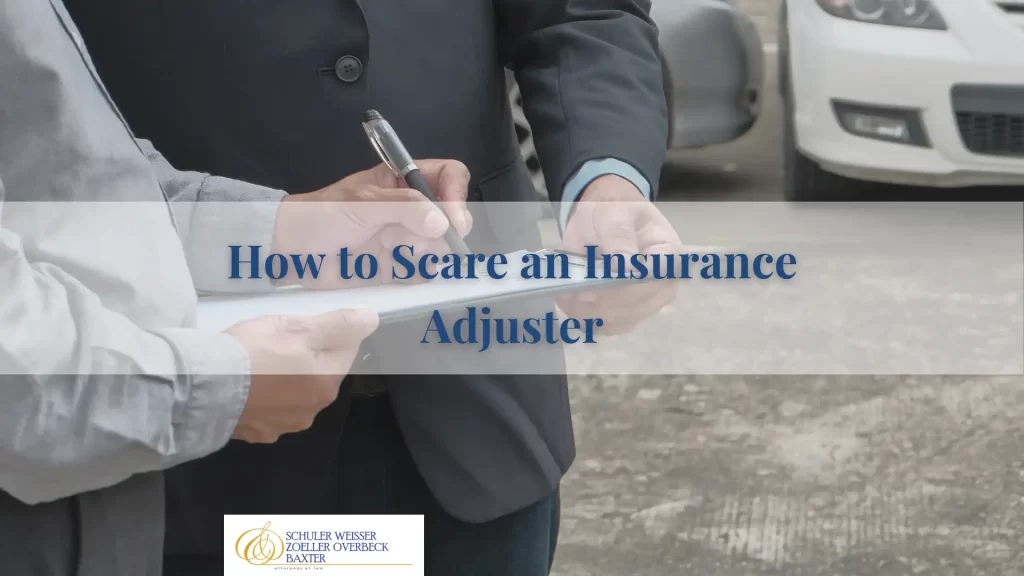 It can be highly frustrating to deal with an insurance adjuster who doesn't seem to understand the full extent of your claim. If you want to ensure that your claim is taken seriously, you need to know how to scare an insurance adjuster. In this blog post, we'll discuss practical strategies that you can use to make sure that your adjuster takes your claim seriously and compensates you fairly.
Get a Lawyer 
If you are filing an injury claim and want to maximize your chances of success, getting a qualified Florida personal injury lawyer is wise. An experienced injury attorney can help you understand the legal implications of your claim and guide you through the claims process. A good lawyer will also file your claim with any necessary documents in a timely manner and can represent you in court if necessary. Having a personal injury lawyer on your side will also let the insurance adjuster know that you mean business. Remember, getting a lawyer does not always guarantee success, but it may increase your chances of getting what you deserve.
Get Organized 
Organization is the key to success when trying to scare an insurance adjuster. Being prepared and having all your facts and documents in order will give you a better chance of success. Before meeting with the adjuster, confirm you have all relevant paperwork and documentation ready, including medical bills, repair receipts, police reports, or any other forms or documents that can prove your claim. Knowing what you need to present and having it all organized in one place will help you present a convincing argument to the adjuster and ensure they take your claim seriously.
Know Your Rights 
When dealing with an insurance adjuster, it's important to remember that you have rights. Understanding these rights is vital to ensuring you get the best possible outcome. For example, the insurance adjuster must provide you with a written explanation of their decision to deny or reduce your claim. Additionally, they cannot coerce you into accepting a settlement you are uncomfortable with. Make sure you understand all the paperwork the adjuster gives you and read the fine print before signing anything. Knowing your rights is critical to negotiating with an insurance adjuster and can help you maximize the compensation you may receive for your claim.
Be Persistent 
Don't give up if an insurance adjuster does not respond to your requests or offers an inadequate settlement. Instead, remain firm and clarify that you won't accept anything less than a fair offer. If necessary, insist on speaking with a supervisor or higher-up, and keep pushing until you get the resolution you deserve. It's important to be persistent but remain polite and professional. Insurance adjusters are not your enemies, but they may need a reminder that you expect fair treatment.
Keep Good Records 
Keeping good records of any communication with the insurance adjuster is crucial. Take detailed notes during conversations, and keep copies of all documents exchanged. Your records will be invaluable when trying to resolve the dispute. In addition, save the dates of all emails, phone calls, and other communication. Keeping accurate records will help the process go smoothly and will make it less easy for the adjuster to deny or lowball your claim.
Don't Disappear – Stay in Regular Contact 
It can be challenging to work with the insurance industry, and you may feel like you are getting nowhere. However, you must remain persistent and consistent to get a fair settlement. Regular communication shows persistence, and can also serve as a technique on how to scare an insurance adjuster into taking your claim seriously. Keep good records, stay organized, and do not be afraid to ask questions if something is unclear. Contact the insurance adjuster on a regular basis to check on your claim. Do not give up hope – winning a battle against an insurance adjuster is possible if you take the right steps. Finally, remember that while it may take time, persistence and dedication can pay off in the long run.
Speak with a Florida Personal Injury Attorney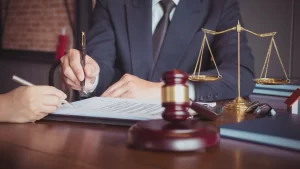 If you suffered injuries in an accident caused by someone else and are having difficulty with your insurance claim, it's important to speak with a qualified Florida personal injury attorney. An experienced injury attorney can help you navigate the complexities of the insurance claims process, understand your rights, and protect your interests. They will also be able to evaluate the evidence, advise you on the best course of action, and negotiate a fair settlement with the insurance company.
At Schuler, Weisser, Zoeller, Overbeck & Baxter P.A., our team of experienced attorneys is dedicated to helping accident victims seek justice and get the compensation they deserve. Contact us today at 561.689.8180 to discuss your case through a free legal consultation.
Related Reading: