What Not to Say to an Insurance Adjuster
If you were injured in an accident due to another person or company's negligent actions, you might want to file a claim with their insurance company. You could recover the compensation you need to pay for your medical treatment and cover the losses you suffered. However, if you don't know how to handle the process, you could walk away without the money you deserve.
Although the insurance adjuster handling your claim seems friendly and willing to help, they're not interested in paying a significant settlement. Insurance companies want to save money whenever possible by offering low settlement amounts. If you don't know your rights or the available coverage, you might feel tempted to accept whatever you can get. Additionally, you could say the wrong thing during a conversation with the adjuster, giving them a valid reason to deny your claim.
Below are common mistakes accident victims make while dealing with insurance companies. You should review them thoroughly to avoid saying something that could negatively impact your claim.
If you or a loved one has suffered an accident and have pressing questions, don't hesitate to contact the experienced legal team at Schuler, Weisser, Zoeller, Overbeck & Baxter P.A. today.
Admitting Responsibility for the Accident
You should never admit fault for your injuries, even if you believe your actions contributed. Under the pure comparative negligence statute, a jury could reduce your financial award if they determine you were partly to blame for the accident.
Anything you say to the insurance adjuster becomes evidence they can use in your claim. If you have to file a lawsuit, the defense attorney could use your words to show that their client shouldn't be financially responsible for your total losses. You could end up with out-of-pocket expenses if you don't receive the maximum compensation necessary to cover the losses you suffered. Contact us today.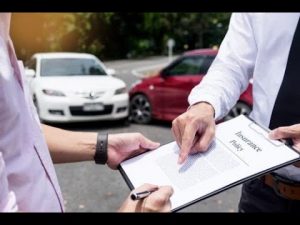 Speculating About the Cause of the Accident
You should remain courteous and friendly with the insurance adjuster during your ongoing claim. However, you should never offer details about the accident if you're unsure of what happened. You might not know the events leading up to the incident, and it's best not to speculate. If you offer your opinion and then change your story later, the insurance company could claim you lied about what happened.
You should only answer the adjuster's questions with short responses. If you hired an attorney, let them communicate with the insurance adjuster on your behalf. That way, you don't run the risk of saying anything that could come back to haunt you.
Discussing Injuries in Detail
The adjuster will likely ask you about your injuries. They might want to know the type of injury you suffered, the treatment you sought to recover, and additional information related to the accident. Although these may seem like innocent questions, you're under no legal obligation to answer.
The statements you make to the insurance company are binding. The adjuster enters the information you provide in their system to refer to while working on your claim. If you tell them your injury is minor but discover a serious issue weeks later, you won't be able to retract your initial statements. The adjuster will likely assume you're exaggerating the severity of your injury to get more money.
Accepting the First Settlement Offer
Sometimes, insurance companies will quickly offer a settlement to accident victims in order to close the claim. However, you shouldn't accept the first offer you receive, especially if you don't understand the process. You could accept an amount much lower than you deserve.
Consult a lawyer to determine whether the settlement is fair. If it doesn't adequately compensate you for your medical bills and other expenses, you should let your lawyer negotiate with the insurance adjuster on your behalf. Most accident victims don't realize the first offer isn't always the best. Seeking legal representation could be your best chance of recovering the maximum settlement available. Contact us today.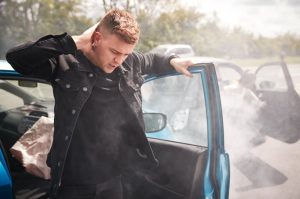 Providing a Recorded Statement
There is no law requiring claimants to agree to a recorded statement. The insurance adjuster might intimidate you into providing one or insinuate that it's a legal requirement, but you don't have to do it.
You can politely decline and hire an attorney. Your attorney can discuss your claim with the adjuster so you can avoid saying anything incriminating that could ruin your chance of receiving the compensation you deserve.
Speak to an Experienced Florida Personal Injury Lawyer Today
The Florida personal injury lawyers of Schuler, Weisser, Zoeller, Overbeck & Baxter P.A. are ready to represent you in your personal injury case. Whether you were injured or lost a loved one due to someone else's negligent actions, you can depend on us to go to battle for you. We will advocate for your rights and fight for the justice you deserve.
If you suffered injuries in an accident another person caused, call us at 561.689.8180, or reach out online for a free consultation. Let us help you hold the at-fault party liable and secure the compensation you need to heal and move forward with your life.