How To File A Personal Injury Lawsuit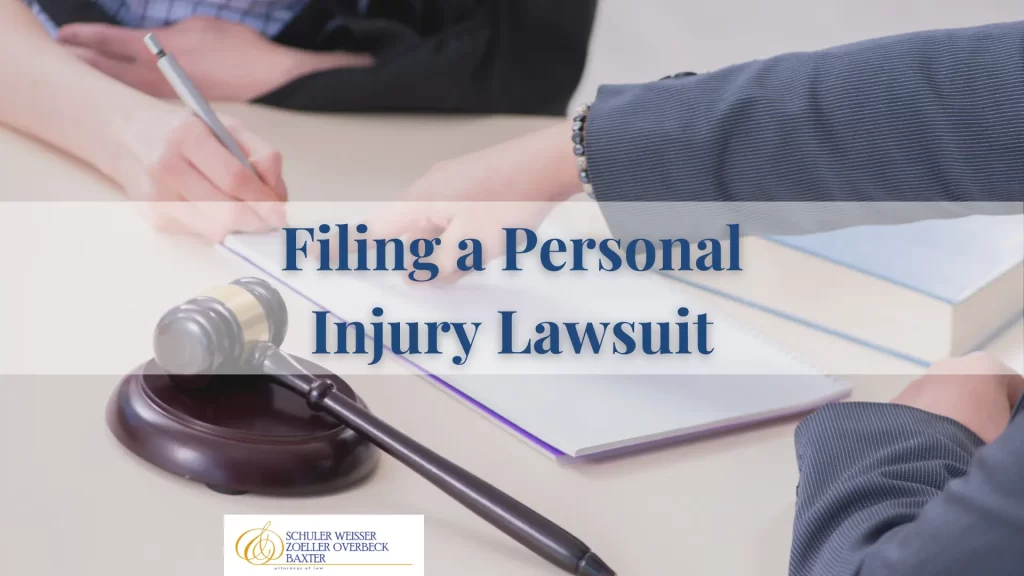 The prospect of going to court is frightening. Most people have no idea what to expect from the legal process, and preparing to take a personal injury lawsuit to court can be overwhelming. Our West Palm Beach personal injury lawyers understand why you may be apprehensive about how to file a personal injury lawsuit. Moreover, our goal is to make the process transparent and easier to understand. When you know what to expect, you have less anxiety about what's ahead and can become an integral part of the legal process.
What Are the Steps in a Personal Injury Lawsuit?
In most cases, personal injury lawsuits follow the same format. The steps listed below will take you from just after the accident, through settlement negotiations with the at-fault party's insurance company, and through the trial of your case.
Consult with an Experienced Florida Attorney 
Where does a personal injury lawsuit begin? The first step is securing legal representation from someone you trust. Schedule an initial consultation with an attorney to discuss the circumstances of your case. Most attorneys offer a free initial case review to learn more about you and how the accident happened. During this consultation, you will have the opportunity to ask questions and get a feel for the attorney's communication style. Before you leave, you should understand the best way to proceed based on your unique needs.
Investigating the Accident 
Next, once you have hired an attorney, your lawyer will begin investigating the cause of the accident. A compelling case is always based on facts. Your attorney will ask you to provide any evidence you may have, such as pictures or videos from the crash or from the scene of your slip and fall accident or whichever type of accident injured you. Your attorney may also pursue:
Witness statements
Police report
Cell phone records
Surveillance video from nearby homes or businesses
Accident reconstruction experts
Managing Communication with the Insurer 
Following the investigation, a personal injury lawsuit may not be the first avenue your attorney will pursue. In some cases, it may be beneficial to seek compensation from the at-fault party's insurer first. Your attorney can help manage communication between you and the insurance carrier and provide evidence outlining why you deserve maximum compensation for your injuries.
During this time, your attorney will also be documenting your financial losses and calculating the fair value of your claim. Medical bills, repair invoices, and out-of-pocket receipts can help your attorney assess the value of your claim.
Draft a Demand Letter 
Your attorney will draft a demand letter and send it to the insurance company. A demand letter outlines your claim by highlighting the evidence and why you deserve fair compensation. The letter will also place a value on your claim and give the insurer a timeline, requesting their response.
Negotiations 
Generally, after receiving a demand letter, the insurance company will begin negotiating with your attorney. Insurance companies are for-profit businesses. It is never in their best interest to offer accident victims substantial payouts. If the insurer does not negotiate in good faith or their settlement offer is unacceptable, you and your attorney may wish to proceed with filing a personal injury lawsuit.
File a Complaint 
Next, your attorney will file a complaint with the Florida court system. In the complaint, your attorney will outline the evidence of your case. The defendant will then have a certain amount of time to respond.
Discovery
During the discovery phase, which is the process of collecting and reviewing pertinent evidence, attorneys for both sides will be able to obtain and examine evidence and documents from their opposing counsel and exchange facts surrounding the case. The purpose of discovery is to understand the evidence and what's ahead. Attorneys never want to be caught by surprise at trial.
As the discovery phase ends, one side may wish to negotiate and offer a settlement. It will be up to you and your attorney to review the strength of your case, weigh your options, and decide whether accepting a settlement is in your best interest.
Trial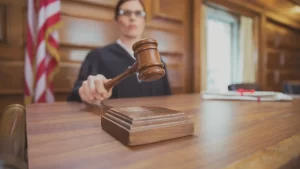 If you and your attorney cannot reach a settlement with the other side, or your attorney believes your case stands a better chance in court, you can take your case to trial. A trial date will be set, at which time your attorney will present your case and argue in your favor. A judge or jury will listen to both sides and make a final ruling.
Talk to an Experienced Personal Injury Attorney Today About Your Options
Hurt in an accident? Was a careless individual to blame? It may be time to talk to a skilled Florida personal injury attorney. At Schuler, Weisser, Zoeller, Overbeck & Baxter P.A., we want to help you recover full and fair compensation for your injuries.
Call our office at 561.689.8180 to set up your free case evaluation. We will take the time to listen to you and outline the ways our attorneys may be able to help with filing a personal injury lawsuit.
Related Reading: