Top Ways to Organize your Medical Bills from an Accident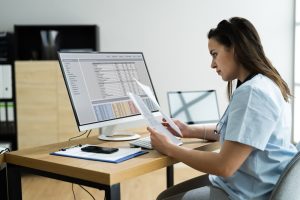 Suffering injuries in a car accident can be overwhelming for many different reasons. Of course, the most prominent and immediate is the daily pain and suffering you could be experiencing. But life becomes even more stressful if you are forced to take unpaid time off work as your injuries heal but then must deal with the mountain of medical bills that start piling up after receiving treatment.
However, if your injuries resulted from another party's negligence or recklessness, an experienced Florida car accident attorney can help you recover compensation. For example, this compensation can cover your medical expenses and missed wages from the at-fault individual or their insurance provider. However, to do this, it is important that you keep your medical bills as organized as possible. This will provide the insurance companies or the courtroom judge with the evidence necessary to ensure you can receive the full and fair compensation you deserve. Reach out to us today.
Types of Medical Expenses to Document
Keeping good medical records can optimize your chances of receiving what you are owed for the cost of your medical care. Appropriate documents organization requires that you know which types of medical expenses you should be compensated for. Some of the most important are expenses for the following:
Surgical procedures

Emergency room visits

Appointments with your doctor or specialist

Physical, occupational, and other types of therapy

Diagnostic tests and scans, such as X-rays or MRIs

Mental health treatments

Prescriptions and over-the-counter medications

Medical equipment and devices, such as crutches, braces, and wound dressings

Ambulance rides

Transportation and accommodation expenses if your treatment requires travel

Home health care

Household assistance services such as house cleaning or childcare if you are unable to take care of your own personal needs
How to Keep Track of Medical Bills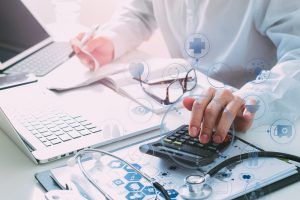 Maintaining bills for the treatments and services in the above list will help you record the money you are owed for your medical expenses. Furthermore, it helps to document which specific medical treatments you have received. In the aftermath of an accident, you will probably make many visits to various doctors, specialists, or physical therapists. It can be difficult to remember the types of treatments you received and when you received them. Medical bills can also help jog your memory if you need to testify at a deposition or trial. 
Here are a few ways you can maintain your bills in an orderly fashion:
Keep a journal —

Maintaining a medical journal is an invaluable way of keeping track of your medical recovery. Make it a point to write a note about each doctor's appointment, physical or mental health therapy session, and other medical expenses you have, along with the date on which they occur. It's also a good idea to make regular notes about your pain levels and whether they are worsening or improving over time.

Take pictures —

Some people find it helpful to take pictures of their medical bills and records to store on their computers to access later. There are even cell phone apps designed specifically to help you organize your bills.

Physical files —

Maintaining digital records is convenient for some. However, many people find it much more intuitive to file their medical bills in folders. Make a habit of putting each of your bills in a designated place as soon as you receive them to access them easily when you or your attorneys need them later. Your attorney may have a preferred way of filing, so you can speak to them about making it easiest for them to calculate your expenses and determine the value of your claim. If you have any questions related to your case, contact us today.
Contact a Florida Car Accident Attorney Today
If you have suffered injuries in a car accident and are considering filing a claim against the at-fault party, contact the experienced Florida car accident attorneys at Schuler, Weisser, Zoeller, Overbeck & Baxter P.A.. Our skilled and knowledgeable legal team can assist you with organizing your medical bills as well as helping you through every step of the process of your car accident injury claim. 
We'll put all our resources into making sure that you get the full and fair compensation that you deserve so that you can focus on your recovery. Contact us today, and we can answer your questions and talk you through your legal options. Call us now at 561.689.8180, or reach out to us online for a free consultation.