Pros and Cons of Going to Trial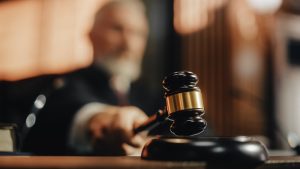 When you decide to pursue compensation for your accident-related injuries, you embark on a legal journey that will hopefully end with you getting the compensation you're owed. Some personal injury cases end in settlement offers that the injured parties accept, while others end in trials. Some cases may involve both: settlement negotiations with an insurance company and then a personal injury lawsuit.
A personal injury lawsuit culminates with a judge or jury rendering a decision as to whether or not you'll be compensated. There are several pros and cons of pursuing a personal injury lawsuit. Prior to deciding to file a personal injury lawsuit, you should discuss any and every possibility about what can occur during the lawsuit process and what the outcome could be with your personal injury attorney.
If you have pressing questions about your injury case, don't hesitate to contact our experienced legal team at Schuler, Weisser, Zoeller, Overbeck & Baxter P.A. today.
Pros of Going to Trial
There are many good reasons for filing a personal injury lawsuit and going to trial.
Significant Compensation
A huge potential benefit of litigating your personal injury case in a trial is that you could receive a significant award for compensation. Often, injured parties who are successful at trial receive awards for considerably more compensation than they may have been offered in a settlement.
You could also be awarded punitive damages at trial, though it is rare. Punitive damages can significantly increase your total compensation. They're only awarded in cases in which the at-fault party's actions were grossly negligent because an award of this type is intended to punish them. To secure an award of punitive damages, you'll have to prove the extent of the at-fault party's negligence with clear and convincing evidence and show that the at-fault party was grossly negligent or acted with intentional misconduct.
Accountability
If you accept a settlement with the at-fault party prior to going to trial, the at-fault party doesn't have to admit or acknowledge that they did anything wrong. Some injured parties want the people who harmed them to be both held accountable and to take responsibility for their actions.
In a trial, a judge or jury may find that the at-fault party was, in fact, responsible for your injuries. It's a concrete determination that the person who harmed you is being held accountable. This could mean a great deal to you if it helps you move forward in your healing. Contact us today.
Cons of Going to Trial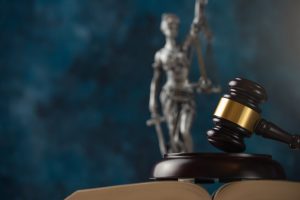 In some cases, the cons of going to trial could outweigh the pros in number. Only you and your attorney can decide which factors weigh most heavily in your case.
Proving Negligence
In a personal injury lawsuit, the injured party has the burden of proving that the person they believe harmed them was negligent. The injured party has to show that the wrongdoer should have exercised reasonable caution to prevent harm but they didn't. Next, they must show that the wrongdoer's actions caused harm to the injured party and the injured party suffered losses for which they could and should be compensated. In some cases, it could be difficult to provide evidence to prove all of these elements of negligence. If you can't prove negligence, you likely won't be successful in your case, which means you won't obtain compensation for your injuries.
Zero Compensation
Even though laws are meant to be strictly adhered to and should promote uniformity and certainty, trials are unpredictable. When decisions are left up to juries, you can't predict the outcome of deliberations among a group of people. Whether you have the strongest case with the most favorable evidence or a case with one too many inconsistencies, you could leave trial with no compensation for your injuries. You have no other recourse if a jury or judge makes a determination that the other party isn't liable for compensating you.
Time
Unfortunately, you and your attorneys are at the mercy of the court system when it comes to resolving your case. Trials can take a long time. Courts are notorious for being backlogged. It's not uncommon for hearings to be delayed and rescheduled. Trials can take months, and your case is likely to be open for at least a year or more before a decision is rendered. Personal injury cases can be particularly complex and can involve a lot of evidence. Both sides need time to review all of the evidence, address any issues in pre-trial hearings, and then present their arguments in court.
Call Schuler, Weisser, Zoeller, Overbeck & Baxter P.A. for a Skilled Personal Injury Lawyer
If someone's negligent actions caused you harm, contact the experienced Florida personal injury lawyers of Schuler, Weisser, Zoeller, Overbeck & Baxter P.A. right away. You may be able to pursue compensation for your injuries by filing a personal injury lawsuit.
Time is of the essence, however. You only have four years from the date you were injured to file a lawsuit.
We've secured hundreds of millions of dollars for our clients. Call us at 561.689.8180. or reach out to us online to discuss how we may be able to help you.