How to File a Personal Injury Lawsuit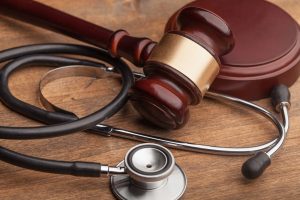 If you've been injured in an accident or incident caused by someone else's negligence, you have the right to take legal action against them. You've incurred significant financial costs related to your injuries, such as your medical expenses and lost income. You've also been dealing with emotional trauma, and your injuries have required you to make changes in various areas of your life. You could be compensated for all these losses. In order to obtain compensation, you may have to file a personal injury lawsuit against the person who was responsible for injuring you.
What to Do Before Filing a Personal Injury Lawsuit
There are certain actions you should take in preparation for filing your lawsuit. While your primary focus should be on healing from your injuries and adjusting to any changes they may have caused in your life, you must be careful not to compromise your future case. Some of the ways that you can preserve your right to pursue compensation are by seeking medical treatment, maintaining documentation that supports the fact that you were injured, and hiring an experienced personal injury attorney.
Seek Medical Treatment
It may seem obvious, but you should receive medical care for your injuries. Some injuries are so severe that you'll have no other choice but to be treated by emergency medical professionals. Even for less severe injuries, don't hesitate to seek medical treatment. The records that are created by the medical professionals who treat you will be used as evidence in your future personal injury case.
Maintain Your Records
Just as you should obtain and keep any medical records from your hospital visit or doctor visits, you should also maintain any documentation that could be used as evidence in your case. You might be eligible for compensation for your accident-related medical bills. You could also be compensated for any work that you missed because of your injuries. Be sure to maintain any documentation from your employer related to the hours you've missed at work and the associated income or wages you may have lost as a result.
Hire an Attorney
Personal injury law can be complicated for those who aren't trained to understand it. A personal injury attorney with litigation experience can maximize your chance of recovering full compensation for your injuries. If you decide to exercise your right to pursue compensation for your injuries, it's best to hire an attorney experienced in this type of law as soon as you can. Your attorney can help you build a strong case from the beginning.
Filing a Personal Injury Lawsuit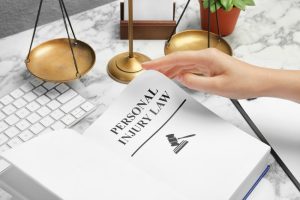 You have to file a personal injury lawsuit within the legal timeframe according to Florida law. Florida's statute of limitations dictates the time frame within which you have to file your personal injury lawsuit. You'll have four years from the date you were injured or from the date you discovered your injuries to file your case in court.
You should file your personal injury lawsuit as soon as it's feasible for you to do so. When you actually file suit could depend on the cause of your injuries. If you were injured in an auto accident, for instance, you'll need to file a claim with your Personal Injury Protection (PIP) coverage first, and then, provided you meet the serious injury threshold, with the at-fault party's auto insurance company. Your attorney will likely advise that you file these insurance claims before filing a lawsuit against the negligent party directly.
To file your personal injury lawsuit, you'll need to file a complaint in the civil court within your jurisdiction. A complaint is a legal document that officially notifies the court that you're filing a suit against another party. In the complaint, you detail the reason you're filing suit, including the negligent party's actions and how you were injured by their actions. This begins the legal process to try to obtain compensation for your injuries.
Barring a settlement during this process, whether or not you're owed compensation and the amount of compensation you're owed, if any, will be determined by the court after a trial.
Contact Us for Help with Your Personal Injury Case
If you've decided to take legal action against someone or a company for their negligent actions that led to your harm, contact Schuler, Weisser, Zoeller, Overbeck & Baxter P.A. right away. Our Florida personal injury lawyers have decades of experience litigating personal injury cases and have secured millions in compensation for injured parties. Call us at 561.689.8180 to schedule a free consultation.