What Happens in the Discovery Phase of a Personal Injury Case?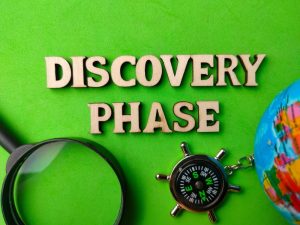 Before you file your personal injury lawsuit, there's an important step you should take: hire a personal injury attorney. Yes, you can file a personal injury lawsuit on your own. Some people who have suffered injuries due to the actions of wrongdoers have tried to file lawsuits on their own.
Unfortunately, like many who try to go it alone come to discover, you may have a hard time navigating the legal process and an even more difficult time arguing your case in court. As personal injury attorneys, here at Schuler, Weisser, Zoeller, Overbeck & Baxter P.A., we live and breathe personal injury law. We have experience with this area of the law and the skills to litigate these cases in court.
Additionally, you'll need to begin gathering evidence about the incident that led to your injuries. You must file a complaint to initiate your lawsuit. The complaint needs to describe your injuries and the negligent party's actions and explain why you're taking legal action against them. Your attorney will help make sure that your complaint is accurate and fulsome.
What Happens After I File My Lawsuit?
Filing your personal injury lawsuit starts the legal court process to reach a decision about whether you're entitled to compensation for your injuries. Lawsuits can take considerable time to be resolved. From the time you file your complaint until a jury renders a verdict in the trial, there can be a number of hurdles that your attorneys will have to jump over. There can be significant delays in your case. Below are several phases of a personal injury lawsuit.
Discovery
This is a major phase in your lawsuit. During discovery, both you and the negligent party will begin exchanging evidence and information with the other party in your case. It's required by law that both parties in a lawsuit share any documents and other evidence that will be used to argue their side of the case in court. This is so both parties are aware of the evidence that may be presented in court and can prepare how they intend to respond to the evidence. You or the negligent party has the right to request documents, evidence, or testimony to support your or their position in the case.
Some of the elements of the discovery process include:
Interrogatories: The other side's attorney will prepare a document that consists mostly of interrogatories, or questions, that you must answer.
Answer: Your attorney will file an answer to the interrogatories.
Request for Production of Documents: There may be a request for documents from both sides to make sure that everyone knows what evidence will be used in court.
Depositions: You, the at-fault party, and any expert witnesses from either side may be asked to attend a deposition. There, the person being deposed will answer questions posed by the attorneys. The deposition becomes part of the record for the case.
Settlement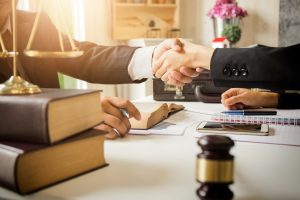 Many personal injury lawsuits aren't resolved in a trial. Both injured and negligent parties often reach a settlement agreement before the trial takes place. The negligent party may decide to offer you a settlement so that they have some control over the amount of compensation they pay you. Jury awards can be unpredictable.
Trial
If your case makes it all the way to trial, your attorney will present their arguments and evidence to support you being compensated for your injuries. The other side will present their case, hoping to negate or minimize the compensation you may be awarded. The final decision will be made by the judge or jury after they've considered the facts, arguments, and evidence presented in the trial. You'll be awarded damages of a specific amount for your injuries, or they'll find that the other party isn't liable and need not compensate you.
Let Us Fight for You
Since 1978, founding partner, Richard Schuler, has been fighting to get justice on behalf of Floridians who were injured through no fault of their own. He's built our firm with highly skilled personal injury lawyers, and our firm has obtained over $1 billion in settlements and compensation awarded by juries. We're dedicated to getting justice and fair compensation for our clients so they can move forward with their lives.
Have you been injured because of the negligent actions of a company or individual? The Florida personal injury lawyers of Schuler, Weisser, Zoeller, Overbeck & Baxter P.A. can help you recover the compensation you're owed for your injury-related losses. There are no upfront costs to you if you hire us. We work on a contingency basis and will only be paid when you obtain compensation for your injuries.
Call us at 561.689.8180 or reach us online to schedule a free consultation. If you're unable to travel because of your losses or other factors, we can come to you.