What Happens After Your Lawyer Sends a Demand Letter?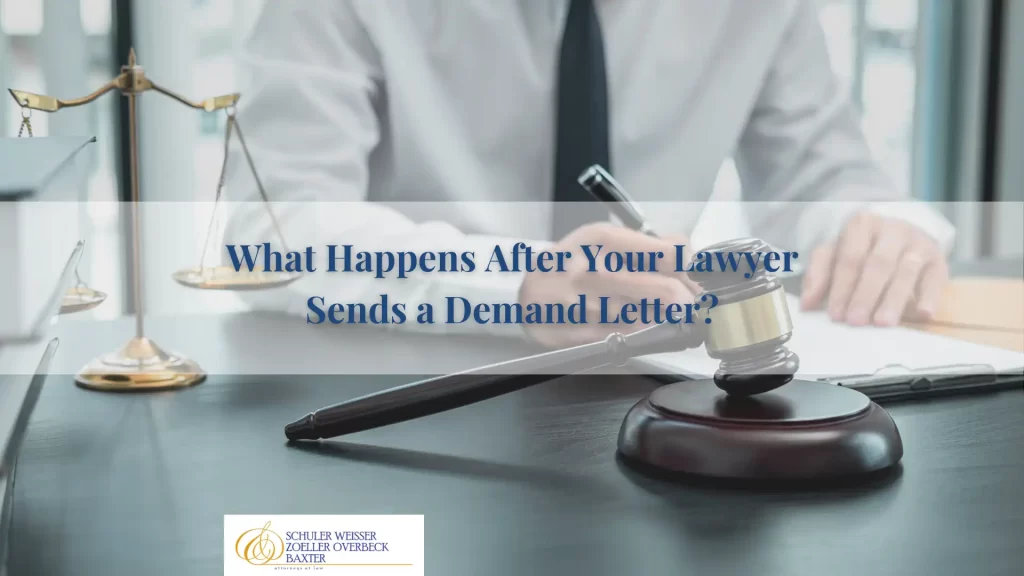 A personal injury lawyer sends a demand letter to the insurance company on behalf of their client. Settling the claim is possible if the insurer agrees to the amount of compensation the injured party's lawyer demands in the letter. However, insurance carriers want to save money. Their goal isn't to pay large settlements. They want to avoid payouts whenever possible. That means they often investigate accidents and look for evidence to show their policyholder isn't at fault. In the context of personal injury cases, understanding what happens after your lawyer sends a demand letter is crucial. You must hire a personal injury attorney immediately after getting hurt due to someone else's negligence. Settlement negotiations might seem straightforward, but they can be complicated.
What Is a Demand Letter?
A demand letter outlines various aspects of a personal injury case. It demands that the insurance company pay for injuries and losses its policyholder caused in an accident.
Demand letters include relevant information, such as:
Date, time, and location of the incident
The type of injury sustained and how it affects the accident victim's life
Total expenses from the injury
An explanation of how the policyholder caused the incident
The amount of money to compensate for the injury and resulting costs
A description of events leading up to the accident
Treatment dates, medical providers, and other details about medical treatment
Type of necessary medical care in the future due to a permanent or disabling condition
The injured party's attorney will send the demand letter to the insurance company once their client has reached maximum medical improvement (MMI). MMI is the point at which further medical intervention will no longer improve the condition. However, chronic issues might linger, requiring ongoing treatment in the future. The demand letter can discuss the potential for additional care and the associated costs.
The attorney must submit supporting evidence with the demand letter. Typical evidence in personal injury cases includes:
Receipts, bills, and other documentation showing accident-related expenses
Pictures from the accident scene
Rehabilitation notes, imaging test results, and other medical records
Video surveillance of the incident
Responding to a Demand Letter
Insurance companies investigate claims against their policyholders to determine liability. Investigations can take weeks or months to complete. Personal injury lawyers often request insurers to respond to demand letters within a specific timeframe. However, the insurance company doesn't necessarily have to comply.
Sending a demand letter to an insurance carrier can result in one of three possible outcomes:
Accepted demand – The insurer might accept the demanded settlement if their policyholder is liable for the incident.
Counteroffer and settlement negotiations – The insurance company can respond with a counteroffer to the demand. Typically, this means they agree with liability but believe a lower amount of money will compensate for the injury. Your attorney can negotiate until they reach a fair number or proceed with a lawsuit if necessary.
Denied claim – The insurance carrier will deny the claim if they believe their policyholder isn't at fault for the accident.
How Long After a Demand Letter Can I Expect a Settlement?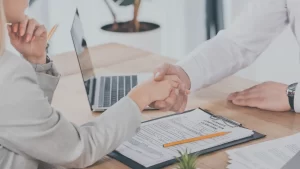 Multiple factors can determine the duration of a personal injury claim. Some settle quickly, while others take a while to resolve. No two cases are alike. You won't be able to predict when you can expect to receive your settlement check. Sometimes, settling a claim isn't possible. Instead, you must file a lawsuit, requiring additional time to build your case and pursue compensation.
The time it takes to receive a settlement in your case will depend on factors such as:
Following up with the insurer – Personal injury lawyers often follow up with insurers after sending demand letters. Regular follows ups keep the lines of communication open and avoid unnecessary delays in the process.
Size of the company – Insurance companies range widely in size. Well-known insurance carriers use streamlined procedures to handle claims. However, small insurance carriers might not have the workforce to keep up with the claims they receive.
Claim size – The size of a claim also varies. Some are easier to investigate if the insurer has to review only a month of medical treatment and other evidence. Large claims involving multiple doctors and months or years of medical evidence can take longer.
Contact a Personal Injury Attorney Now
Schuler, Weisser, Zoeller, Overbeck & Baxter P.A. has fought for our clients' rights since 1978. We have the skills and experience to handle even the most complex personal injury cases, including guiding you through what happens after your lawyer sends a demand letter. You won't be alone in the pursuit of justice. Our team will remain by your side until the end.
If you sustained injuries in an accident due to someone else's negligence, contact Schuler, Weisser, Zoeller, Overbeck & Baxter P.A. today. One of our Florida personal injury lawyers can discuss your case during a free consultation. Call us at 561.689.8180 or reach out to us online.
Related Reading: