How Personal Injury Settlements Are Paid Out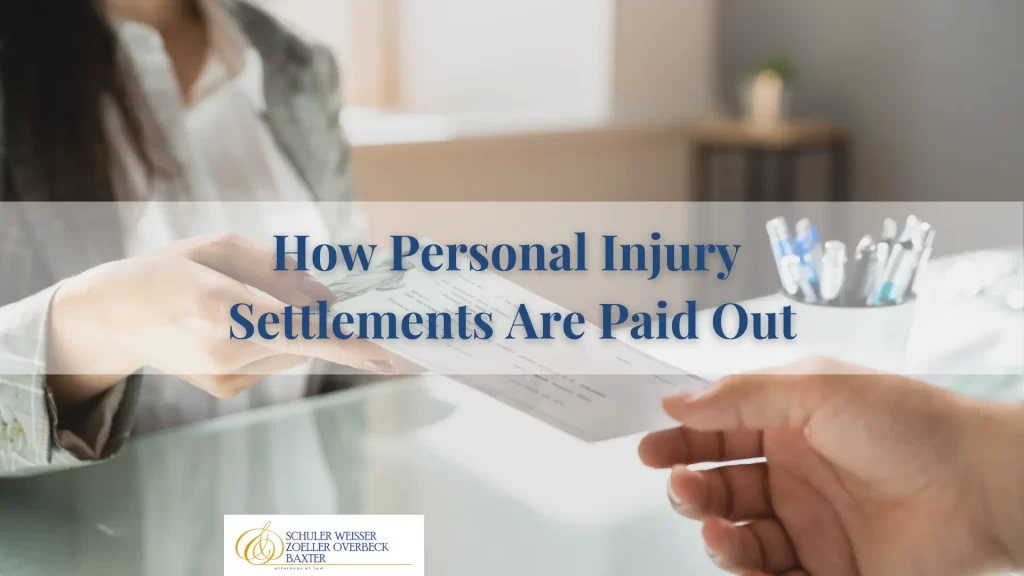 Some people believe that after settling a personal injury claim, they can walk away from the negotiating table one day and cash their checks the next. Unfortunately, that isn't how settlements generally work. There is a process for how personal injury settlements are paid out.
Our West Palm Beach personal injury lawyers want you to understand the settlement payout process, so you know exactly where your compensation is going.
Compensation for Personal Injury Settlements
Every personal injury settlement is unique. The compensation you recover may depend on the severity of your injuries and how the accident occurred. Depending on the specifics of your claim, you might be able to seek money for the following:
Medical expenses
Loss of earning capacity
Property damage
Emotional distress
Pain and suffering
Your attorney will help calculate the value of your financial losses and negotiate aggressively on your behalf for what your claim is worth.
The Personal Injury Settlement Payout
Settling a claim doesn't mean the process is over. Once you agree to settle, both parties will need to execute releases. In the final release, it is commonly made clear that when you accept the settlement, you are surrendering your right to file a personal injury lawsuit in exchange for financial compensation. Your attorney can negotiate the terms and help you understand your rights.
Once the terms are clear, your settlement can be paid. However, personal injury settlements are generally paid out in stages.
Unpaid Liens – All unpaid liens must be satisfied before you collect your settlement. A lien is any money you may owe to a healthcare provider, hospital, or loan company for expenses incurred for treating your accident-related injuries. For example, if you are transported to a hospital by ambulance and receive treatment in the emergency room, the hospital can file a lien. When a settlement is reached, the hospital has the right to be paid from that settlement for treating you.
Attorney's Fees – Next, your attorney will receive money for their services. Many personal injury attorneys operate on a contingency-fee basis. If this is the case, your attorney earns a percentage of your settlement. Other attorneys charge an hourly rate and require you to pay upfront. An attorney may also charge fees associated with their service. Your attorney should be transparent about their fees. Before you hire an attorney, ask about their fee structure during your free initial consultation.
When a settlement is reached, in many cases, the check is delivered to your attorney. Many attorneys will deposit this check into their trust account. Once all liens and legal fees are paid, your attorney will proceed with the next step in the process.
Client Compensation – Finally, you receive your settlement money. In most cases, you will receive a check from your attorney for your portion of the settlement, minus all fees and liens. Again, transparency is vital. Your attorney should communicate with you about what to expect and clearly outline how the settlement money is distributed.
Do You Have to Pay Taxes on a Settlement?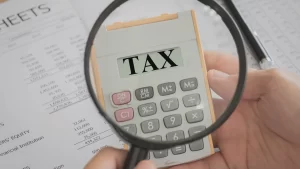 After receiving your settlement, you might wonder if Uncle Sam will want a cut of your compensation. The question of taxes can be a complicated one. Settlement money is supposed to compensate you for your financial losses, including medical expenses and property damage. Generally, the money you recover from a personal injury settlement is not taxable. The Internal Revenue Service's federal tax code is based on taxing a person's gross income. Settlement money is typically not considered a part of your gross income.
However, you should be aware there are some exceptions to this rule. The IRS has the power to tax a category of compensation known as punitive damages. In court cases, a judge may award punitive damages to an accident victim as punishment against a wrongdoer for misconduct. It takes a unique set of circumstances to qualify for punitive damages. Your attorney will advise you if you are eligible for punitive damages and if the court awards them.
Contact a Skilled Personal Injury Attorney
Have questions about settlement payouts? Get in touch with an experienced Florida personal injury attorney with Schuler, Weisser, Zoeller, Overbeck & Baxter P.A.. Our legal team is happy to sit down with you, review the circumstances of your case, and advise you on how the settlement process works. You deserve clear communication and transparent accounting of how the money in a personal injury settlement is distributed.
If you've been injured in an accident by a careless individual, protect your rights and contact our office today. Call us at 561.689.8180 to set up your free case evaluation.