How to Request an Accident Report
If you get hurt in a car accident, you should request a copy of the accident report. This report is one of the most valuable pieces of evidence in a personal injury case. It consists of information related to the crash, such as how it happened and who was at fault.
An officer should arrive at the scene to investigate if someone notifies law enforcement of the crash. The report they create should include a brief description of events contributing to the accident and whether a specific person is responsible. If they issue a citation or write in the report that they believe another driver caused the crash, you might be able to hold that person liable.
You might have questions about the accident report and what you need to do to obtain a copy. Most people don't realize the report even exists. You should hire a car accident lawyer to help you with the request and your case.
Details in an Accident Report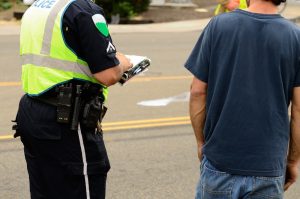 You might hear others refer to the accident report as a crash report, collision report, or police report. These reports contain details about a motor vehicle crash. The investigating officer might speak with you and other people involved in the accident. They can also look for witnesses to get their statements.
Florida statute § 316.065 requires a vehicle driver involved in an accident resulting in someone's injury, death, or property damage of at least $500 to report what happened to local law enforcement or the Florida Highway Patrol. You don't have to submit a report if an officer shows up at the scene to investigate. They should file the document for you.
Law enforcement doesn't always complete every section of a crash report, but the information available might include:
Name of the person at fault for the accident
Injuries sustained by everyone involved
Date, time, and location of the crash
Whether the officer issued traffic citations
Brief description of how the accident happened
Names, addresses, and phone numbers for the occupants of each vehicle and non-motorists
Type of damage to the cars
Factors contributing to the accident
Diagram depicting the direction of travel for each car and where they ended up after the crash
The officer's determination of fault isn't necessarily factual. They offer their opinion based on the information they gather at the scene. What the officer concludes from their findings could help or hurt your case. If they think you were at fault, the insurance company could use the evidence to deny your claim. However, if law enforcement determines someone else caused the accident, it could improve your chance of receiving compensation.
Where You Can Request an Accident Report
Crash reports are available from multiple sources. Law enforcement must file a copy with the department within ten days after investigating the accident.
You can submit your request using one of the options below.
In person or by mail
You must send a request letter, signed sworn statement, and payment to request a copy of the report by mail. The address is:
Florida Department of Highway Safety and Motor Vehicles
Crash Records
2900 Apalachee Parkway, MS 28
Tallahassee, FL 32399
It takes approximately four to six weeks for the department to process the request and mail a copy of the accident report.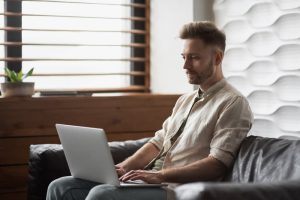 A more efficient way of requesting a report is online. You can go to the Florida Crash Portal and enter the requested information. You must also submit payment with your request.
The report becomes available for download immediately. If you provide a valid email address, the portal will send a download link in an email. You must download it within 48 hours, or you will have to submit another request.
It's best to hire a lawyer to represent you in your case. They can request the accident report for you and review the information to determine who you can hold liable for your injury.
When you seek legal representation, you won't have to pay any of the expenses of requesting a report upfront. The law firm should cover those costs and will only recoup them if they secure compensation for you from the at-fault party or their insurance company.
Contact Schuler, Weisser, Zoeller, Overbeck & Baxter P.A.
Schuler, Weisser, Zoeller, Overbeck & Baxter P.A. has over 40 years of experience representing car accident victims. Our Florida car accident attorneys know how to handle the complexities of insurance claims and lawsuits. When you hire us, we will be your advocate and fight for the maximum compensation you deserve.
If you were injured in a car crash due to someone else's negligence, do not hesitate to call Schuler, Weisser, Zoeller, Overbeck & Baxter P.A. at 561.689.8180. We can meet you for a free consultation to discuss what happened and determine whether we can take your case. Our team is available 24/7, so you can reach us when you need us the most.