Requesting Surveillance Footage of Your Accident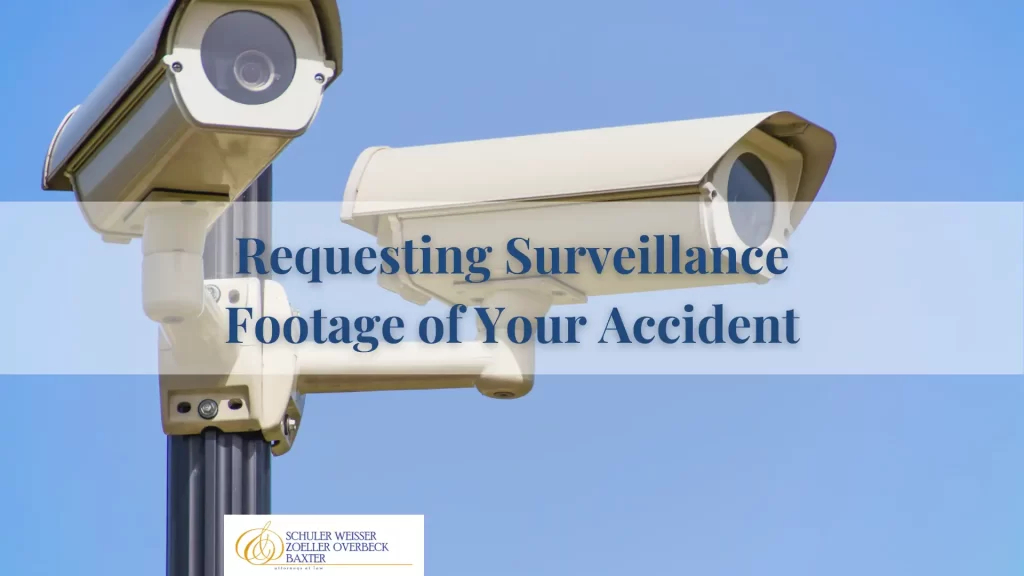 Car accidents are traumatic, confusing, and overwhelming. They often leave victims with injuries, property damage, and plenty of questions. In some cases, surveillance footage of the accident can help provide valuable evidence and help establish who is at fault.
In this post, we'll take a look at the process of requesting surveillance footage of your accident and provide some information on how long security cameras keep surveillance footage.
How to Request Surveillance Footage
Here are the steps you should take once you've determined that surveillance footage of your car accident exists:
Contact the Owner – The first step in obtaining the surveillance footage is to find out who owns the cameras that captured the accident. This could be the business where the camera is located, a nearby neighbor or resident, or the local government.
Make a Request – Once you have identified the owner of the camera, you can request the footage. This request should be made in writing and include the date, time, and location of the accident. You should also provide your contact information and any relevant insurance information.
Check Local Laws – Before requesting surveillance footage, it's important to be aware of any local laws or regulations that may apply. While Florida is a two-party consent state when it comes to most video surveillance, it does allow for security surveillance. Law enforcement agency surveillance is an example of security surveillance.
Subpoena – If the owner of the camera refuses to provide the footage, you may need to obtain a subpoena. A subpoena is a court order that requires the owner to produce the footage. You can obtain a subpoena through a lawyer or by filing a motion in court.
Pay for Costs – In some cases, the owner of the surveillance footage may charge a fee for providing the footage. This fee may cover the cost of copying the footage or the time spent reviewing and producing it.
An attorney who understands Florida surveillance law can help you through this process. Not only will they know about specific avenues for you to pursue, but their presence alone could persuade a reluctant owner to provide the necessary footage in your case.
How Long Do Security Cameras Keep Footage?
While there's no one set answer to this question, some common rules apply here. The length of time that security cameras keep footage varies depending on several factors, including:
Camera Type – Different types of cameras have different storage capacities and may keep footage for different lengths of time. For example, some cameras have internal hard drives that can store footage for several months, while others may only keep footage for a few days.
Storage Space – The amount of storage space available on the camera or server will affect how long the owner keeps the footage. The more storage space available, the longer they can keep the footage.
Overwriting – Some cameras automatically overwrite the oldest footage to make room for new footage. This means that if the owner doesn't save the footage, it will eventually be deleted. This underscores the importance of requesting surveillance footage as soon as possible.
Retention Policy – The owner of the camera may have a specific retention policy in place that determines how long they keep all footage. This policy could depend on local laws, business practices, or even personal preferences.
You shFaqsould note that the length of time an owner keeps footage might also depend on the type of event being recorded. For example, a business owner may keep footage of a serious crime for several years, while they might keep footage of a minor traffic accident for only a few weeks or months.
Surveillance Footage Could Dramatically Affect Case Strength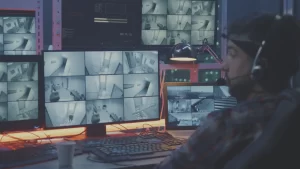 Obtaining surveillance footage of your accident can provide valuable evidence in determining fault and helping with insurance claims. To request the footage, be sure to contact the owner of the cameras, make a request in writing, and be aware of any local laws that may apply. The length of time security cameras keep footage can vary but is typically influenced by factors such as camera type, storage space, overwriting, and retention policy.
The Attorneys at Schuler, Weisser, Zoeller, Overbeck & Baxter P.A. Can Help
If you were hurt in a car accident, the experienced attorneys at Schuler, Weisser, Zoeller, Overbeck & Baxter P.A. are here to help. We'll handle every step of the legal process, from requesting surveillance footage and gathering evidence all the way through to the settlement process and beyond.
Get started today by giving us a call at 561.689.8180. From there, a member of our team will provide you with a free case evaluation.