Should I Get a Lawyer for a Minor Car Accident?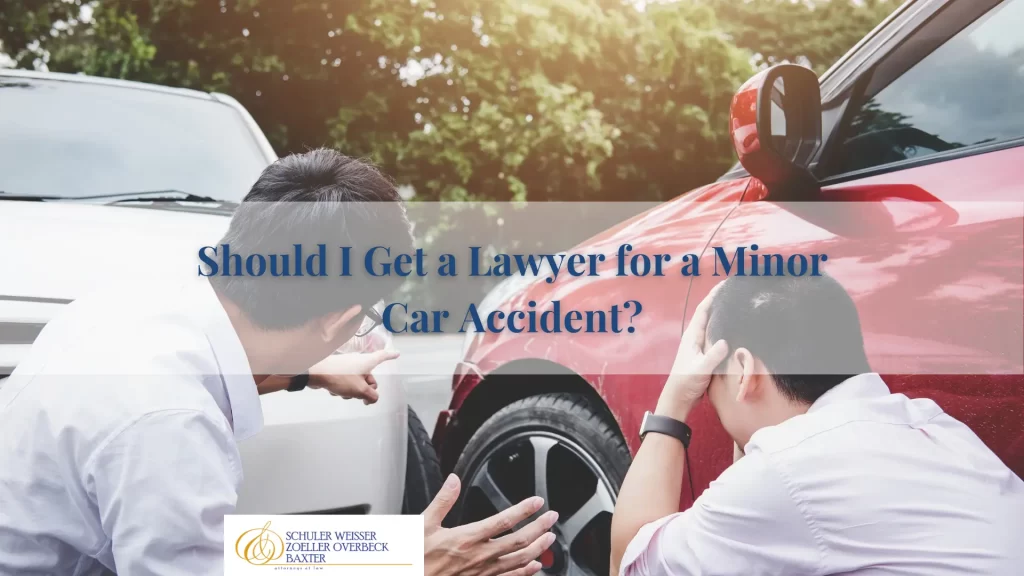 Car accidents can be traumatic experiences, even when they are minor. While many minor car accidents do not result in severe injuries or significant property damage, they can still have a significant impact on your life. In some cases, it may be in your best interest to seek the help of a Florida car accident lawyer, even for a minor accident. Here's why.
Can Someone Sue You for a Minor Car Accident?
Even if the accident seems minor, there is always a possibility that the other driver or passengers may suffer injuries that are not immediately apparent. Injuries such as whiplash or concussions may not show symptoms until days or even weeks after the accident. If someone does suffer an injury, they may decide to sue you for damages.
Additionally, Florida is a no-fault state, which means that each driver's insurance company pays for their own medical bills and lost wages, regardless of who was at fault for the accident. However, if the damages exceed a certain threshold, the injured party may be able to file a claim against the other driver's insurance policy.
What a Car Accident Lawyer can Help With:
A car accident lawyer can help you with a variety of legal issues related to your car accident. They can help you:
Overall, a car accident lawyer can help you navigate the complex legal system and ensure that you receive the compensation you deserve for your injuries and other losses.
How to Find a Good Car Accident Lawyer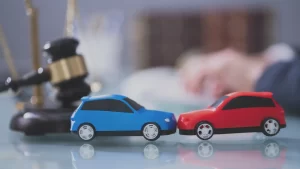 If you've experienced a minor car accident and are considering hiring a lawyer, it's important to find a good one. Here are some tips on how to find a reliable car accident lawyer:
Look for experience: Look for a lawyer who has experience handling car accident cases. The more experience they have, the better equipped they will be to handle your case. Note that not all lawyers share the same experience, so it's crucial to find one specializing in car accidents. This will give you peace of mind knowing that your lawyer has the necessary experience to handle your case.
Check their track record: Look for a lawyer who has a successful track record of winning cases similar to yours. This will give you a good indication of how successful they will be in handling your case. You can ask the lawyer to provide you with examples of cases similar to yours that they have won.
Check reviews: Read online reviews from previous clients to get a sense of how the lawyer works and what you can expect from them. Online reviews can provide you with valuable insights into how the lawyer operates, their communication style, and their level of commitment to their clients.
Schedule a consultation: Schedule a consultation with the lawyer to discuss your case and see if they are a good fit for you. During the consultation, you can pose questions to the lawyer about your case, their experience, and their track record. This also lets you assess their communication style and decide if you feel comfortable working with them.
Ask about fees: Ask the lawyer about their fees and how they are calculated. Most car accident lawyers work on a contingency fee basis, getting paid only if you win your case. Be sure to discuss fees upfront to avoid any surprises later on. It's important to note that lawyers typically calculate contingency fees as a percentage of the compensation you receive, and the percentage can vary among lawyers.
Contact Schuler, Weisser, Zoeller, Overbeck & Baxter P.A. for Help
If you have been in a minor car accident and are unsure if you need a lawyer, contact Schuler, Weisser, Zoeller, Overbeck & Baxter P.A. for help. Our experienced minor car accident lawyers can help you understand your legal rights and represent you in court if necessary. We have been representing accident victims for over 40 years and have the skills and knowledge necessary to fight for the compensation you deserve. Contact us today at 561.689.8180 or contact us online for a consultation.
Related Reading: