How Does Fatigue Affect Truck Accidents?
Fatigued driving is dangerous. According to studies collected by the CDC, a lack of adequate sleep can impair a person's driving abilities in the same ways alcohol does. Feeling tired can lead to slower reaction times, poor decision-making, reduced motor skills, and a lack of coordination. It becomes a challenge to function.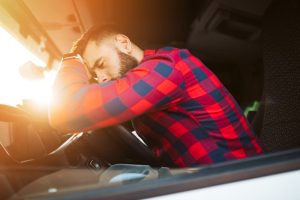 Unfortunately, driver fatigue is a common occurrence on roadways. Statistics from the National Highway Traffic Safety Administration show 697 people died in vehicle accidents related to drowsy driving. The risk of severe injuries and fatalities increases in crashes involving commercial trucks. Large trucks, such as tractor-trailers, are significantly larger and heavier than small cars. The smaller vehicle occupants are likely to suffer more serious harm than the truck driver during a collision.
Operating a commercial truck requires focus at all times. A tired truck driver has a more difficult time seeing and obeying traffic signs, noticing hazards on the road, and responding appropriately to emergencies. If you were injured in a truck accident involving a fatigued driver, you could be entitled to compensation. If you have pressing questions about your own truck accident, don't hesitate to contact the experienced legal team at Schuler, Weisser, Zoeller, Overbeck & Baxter P.A. today.
Dangers Associated with Fatigued Driving
Fatigue can impair cognitive and physical functioning. Operating a commercial truck is more challenging if the driver doesn't have total control of their faculties.
The most common symptoms experienced with driver fatigue include:
Blurry vision
Impaired depth perception
Reduced or lack of coordination
Poor decision-making skills
Slowed reaction time
Poor judgment
Extended periods of inattention
Inability to read or understand traffic signs
Decreased motor skills
Trouble recognizing dangerous conditions
Loss of muscle control
Becoming distracted easily
Truck drivers should get enough sleep and take breaks during their driving shifts. They need to remain alert and focused on the road at all times. Feeling fatigued can prevent them from maneuvering their trucks through traffic without crashing into another vehicle.
Common Causes of Truck Driver Fatigue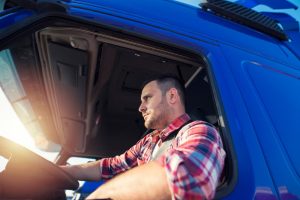 The Federal Motor Carrier Safety Administration (FMCSA) sets and enforces regulations truck drivers and motor carriers must follow. Specifically, the hours of service regulations are in place to prevent driver fatigue. Truck drivers can't exceed the maximum driving limit and must take breaks to rest during their shifts.
Although these regulations might seem helpful in combating fatigued driving, there's nothing the FMCSA can do about the amount of sleep truckers get every night. Many truck drivers consistently lack the sleep they need to function well at the wheel. Despite feeling tired, they might drive longer than they're allowed, increasing the likelihood of a crash.
Sometimes, trucking companies will encourage their truck drivers to exceed the driving limits. Even though they know the regulations limit the number of hours truckers can stay on the road, employers will force their employees to drive longer and skip breaks to stay on schedule and make more money. Contact us today.
Steps to Take After a Truck Accident
You might have trouble proving that fatigue contributed to the truck accident. Unlike other factors, such as speeding or drunk driving, there isn't much physical evidence to show how the crash occurred. You should take immediate action if you suffered injuries in the accident so you can hold the truck driver liable and recover the compensation you deserve.
You should go to the hospital after leaving the accident scene. It's never a good idea to wait days or even weeks before your initial treatment. Insurance companies don't want to pay claims. If they can find a valid reason to deny your claim, such as a lack of medical care, they will.
Once the initial physician diagnoses your injury and recommends a treatment plan, follow up with all of your medical providers regularly. You should attend your doctor's appointments until you heal or your medical providers release you from their care.
Hire a lawyer immediately after the truck accident as well. While you focus on recovering, we can handle the legal aspects of your case. We can obtain evidence to prove truck driver fatigue caused the crash, file an insurance claim on your behalf, and negotiate a settlement with the insurance company.
The truck driver's record of duty status could serve as significant evidence in your case. A record of duty status is a log of the trucker's driving hours, breaks, and additional information regarding their shifts. The entries might show the driver didn't take the required breaks or drove beyond the maximum limit allowed. That could prove fatigue played a part in the accident.
Injured in a Truck Accident? Contact Schuler, Weisser, Zoeller, Overbeck & Baxter P.A.
If you sustained injuries due to the negligent actions of a fatigued truck driver, do not hesitate to contact the Florida truck accident lawyers of Schuler, Weisser, Zoeller, Overbeck & Baxter P.A.. Since 1978, we have successfully represented Florida clients in their cases. We have the experience and resources to hold the trucker liable for their actions and secure the maximum compensation you deserve.
Call us at 561.689.8180 today for a free consultation with a trusted and dedicated lawyer from Schuler, Weisser, Zoeller, Overbeck & Baxter P.A..