How Are Truck Accidents Different From Other Auto Accidents?
According to the Insurance Institute for Highway Safety, the majority of deaths during a truck versus auto accident happen to the people in the passenger vehicle. In 2019, there were 4,119 people who died in a large truck crash. The vast majority, 67 percent, were the occupants of the passenger vehicles, while 16 percent were the occupants of the truck.
Being involved in an accident with a large truck is stressful for everyone involved. There are significant differences that increase the danger and risks to those in a passenger vehicle. Additionally, seeking damages after a truck accident is significantly more complex.
If you have pressing questions about your case, don't hesitate to contact the experienced legal team at Schuler, Weisser, Zoeller, Overbeck & Baxter P.A. today.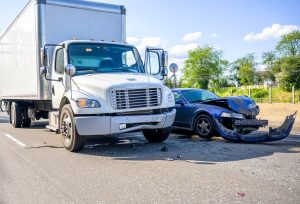 Weight Difference Is Responsible for Greater Damage
The average semi-truck in the U.S. measures 72 feet long and 8.5 feet wide. They can weigh nearly 80,000 pounds, which is much larger than the standard passenger vehicle. This means there is greater weight behind each accident, even when the truck is traveling at low speed.
No matter how fast they're going, the sheer size and weight mean more damage is done to whatever they hit. The size and weight of the truck also increase the momentum behind the vehicle when they're driving at high speed. The force of the impact can result in life-changing or fatal injuries.
Semi-trucks require more room to make turns and to slow down, so the drivers must hold a special license and be insured for potentially hazardous conditions. During a truck versus passenger vehicle accident, severe injuries may include:
Broken bones
Paralysis and spinal cord damage
Contusions and lacerations
Amputation
Internal bleeding and organ damage
Neck trauma
Severe burns
Trucks also ride higher off the ground than passenger vehicles, which also places the passenger vehicle at a distinct disadvantage. As a result, during an accident, the truck may ride over the top of the car, crushing the passengers. The impact of hitting your car can increase the potential it will flip, causing greater damage. Contact us today.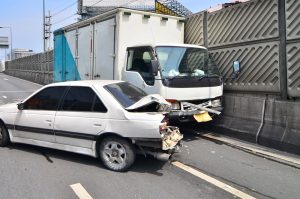 Trucks Can Carry Dangerous Cargo
Although there is danger from the size of the vehicle, trucks also can carry hazardous cargo that can create greater damage and different types of injuries. For example, during an accident in which trucks are carrying hazardous material, passengers may be burned or contaminated by spilled products.
Large trucks can be carrying oversized cargo like raw material or wind turbine blades. This can contribute to greater devastation of passenger and recreational vehicles. The injuries and damage that are sustained in truck accidents may have a significant impact on the level of compensation from a personal injury lawsuit. Contact us today.
Liability Is More Complex
If you are involved in a collision with another passenger vehicle, there are usually only two people and two insurance companies with whom you will have interaction. However, after an accident with a truck, liability may be more difficult to determine, and lawsuits may have significant issues.
For example, there may be more than one person who is at fault during the accident. While the driver of the truck may be at fault, the trucking company may also have some fault in the accident.
This makes seeking compensation more complex.
In some cases, the trucking company may have contracted an outside organization for maintenance on the vehicles. If poor maintenance on the truck was the instigating factor of the accident, then the maintenance company may be held liable. In some cases, an improperly loaded truck may trigger an accident. If the company used an outside organization to load the truck, the accident might have another party that can be held liable.
Unfortunately, when there are more people who may be to blame for the accident, it offers the opportunity for each to point the finger at the others. Documentation is also more complex in these situations.
If you've been involved in an accident with a large truck, don't try to navigate the insurance and legal system alone. The insurance companies for the driver, trucking company, loading company, and maintenance company all have legal teams to protect their financial interests. You need the experience and expertise of the truck accident lawyers at Schuler, Weisser, Zoeller, Overbeck & Baxter P.A. to stand with you and protect your rights.
Federal regulations require trucking companies to be fully insured against liability based on the weight of the truck and the type of cargo being hauled. You can seek compensation to cover the costs of your property damage, medical expenses, lost wages, and earning capacity. In addition, our compassionate and skilled legal team can seek compensation for pain and suffering, emotional distress, physical impairment or disfigurement, and loss of enjoyment of life.
Call our office today at 561.689.8180, or contact us online and put our years of experience fighting for clients on your side. During your free consultation, we'll discuss your options and tell you the next best step to take. We work on contingency, which means we are not paid unless we get compensation for you. Call us today at 561.689.8180 or contact us online to schedule your free consultation.