What Is a Truck Driver's Travel Log?
Vehicle accidents involving large commercial trucks can cause catastrophic injuries and even death. If you've been injured in an accident involving a large commercial truck that wasn't your fault, you may have the right to be compensated for your injuries and other losses.
With vehicle accidents, it's often difficult, if not impossible, to figure out what caused the crash just by looking at the crash scene. Federal laws require commercial truck drivers to keep detailed records of their driving. These records can be helpful in a lawsuit to show whether the truck driver or the trucking company contributed to the accident.
If you have pressing questions about your case, don't hesitate to contact the experienced legal team at Schuler, Weisser, Zoeller, Overbeck & Baxter P.A. today.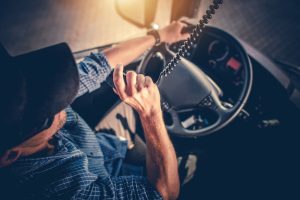 Hours of Service Requirements
To reduce truck driver fatigue and make roads safer, federal safety laws provide "hours of service requirements," which limit the number of hours long-haul commercial truck drivers can drive before resting. Under these laws:
Truck drivers can't be on duty for more than 14 hours at a time. Of those 14 hours, no more than 11 can be used for driving.
They must rest for at least 10 hours between shifts.
They must take a 30-minute break after driving for 8 hours in a row.
They can't drive over 60 hours during a 7-day period or 70 hours during an 8-day period.
They must rest for at least 34 hours before starting a new driving period.
Truck Driver's Travel Log
To enforce these rules, the U.S. Department of Transportation requires long-haul commercial truck drivers to keep a log of their duty hours, driving hours, and rest times. Truck drivers' travel logs must include:
The day, month, and year for each 24-hour driving period
The total miles driven during each 24-hour period
The vehicle number or license number and licensing state for the truck
The name of each carrier the truck driver drove for in a 24-hour period
The carrier's main office address
The truck driver's home terminal's time zone
The name of the city and state where the truck driver changed duties
Any unusual circumstances such as bad weather
The total hours for each duty status, showing driving and resting hours
The shipping document number
The truck driver's signature attesting that the information is correct and true
In 2015, the Federal Motor Carrier Safety Administration enacted a regulation requiring all commercial truck drivers to keep electronic records in addition to paper records. These electronic records are known as Electronic Logging Devices (ELDs). As of December 18, 2017, all commercial truck drivers must have these ELDs installed in their trucks. The ELDs are attached to the truck's engine and record the truck's movements and resting times. Contact us today.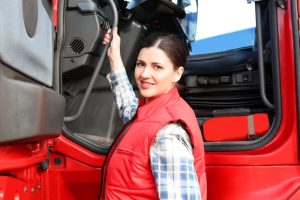 Obtaining Compensation
An experienced truck accident attorney will know the laws for truck accidents and can help you seek the maximum compensation you're entitled to for your accident-related injuries. Your damages could include compensation for medical bills, for lost wages while you were out of work recovering, and for pain and suffering. Your attorney can assess the value of your claim and all your losses to arrive at an appropriate dollar amount for your claim.
In order to obtain compensation on your behalf, you must know who was responsible for the accident in which you were injured. Your attorney will start by investigating the accident, which may include hiring experts who understand and can interpret truck driver logs and ELDs.
The records from the ELD and the truck driver's logs will be examined to determine whether the truck driver was violating the truck driver safety laws when the crash happened. If the driver was violating the safety laws or hour of service regulations when the accident happened, this could be used to show the truck driver and possibly the trucking company are liable for the crash.
For example, if the records show that the truck driver exceeded the permissible driving time limits, you could argue that the driver was fatigued when the crash happened. The trucking company could also be held liable if you can show that it pressured the driver to violate the driving requirements to make faster deliveries.
Sometimes trucking companies will fail to retain records after a crash. An attorney will send the trucking company a letter warning it to preserve the records in case of a lawsuit. The law prohibits trucking companies from destroying these records when a lawsuit might be filed. An experienced attorney will take action to ensure the trucking company retains all records that could affect your claim.
Get Help. Call Schuler, Weisser, Zoeller, Overbeck & Baxter P.A. Today
At Schuler, Weisser, Zoeller, Overbeck & Baxter P.A., our attorneys have many years of experience with accidents involving large commercial trucks. We'll fight for your right to recover fair compensation for your injuries as you recover and move on with your life. Contact us today for a free and confidential consultation. Call us at 561.689.8180 or contact us online.