Best Ways to Measure Loss of Future Income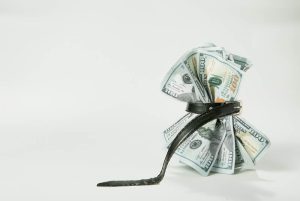 If you've been injured in an accident that wasn't your fault, and it appears you won't be able to return to work, one of your first concerns is likely to be how you're going to keep paying the bills when you won't have a job. Part of a personal injury lawsuit is figuring out how to account for the lost income you'll be missing out on in the future, based on what you might have been able to do before the accident. If you have pressing questions about your case, don't hesitate to contact our experienced legal team.
Lost Income in Florida
It's important to know that Florida law and case law do not recognize a claim for loss of future income as damages, but it does allow compensation for loss of future earning capacity in a lawsuit. That is, you can't claim X amount of dollars as money you would have earned over the next year and expect to receive it as a dollar-for-dollar economic loss.
In Truelove v. Blount, the judge opined that the plaintiff must show whether he will be able to earn money in the future and how much. If he cannot earn what he earned prior to the accident, that is the lost earning capacity. The plaintiff will be awarded the future value of the disparity between those figures instead.
If that sounds confusing, it really isn't. It's the same thing as lost future income; it just isn't called that. You will still need to prove the same things in court. Contact us today.
Proving Loss of Earning Capacity
To show a loss of earning capacity in court, you and your attorney will need to show:
That you have actually sustained an inability or a diminished ability to earn an income
That your inability to work is directly related to your injuries
Evidence allowing your injuries and income to be reasonably calculated
For instance, in the Truelove case, the jury initially awarded the plaintiff some $220,000 in future damages based on certain things that, in the jury's view, "could" happen, including the plaintiff's inability to work. The appellate court reversed because the plaintiff had not shown that those things were reasonably likely to happen. At the time of trial, the plaintiff was still able to work, although if his condition deteriorated, he would not be. However, his doctor did not provide evidence that his condition would deteriorate.
If you and your doctor are reasonably sure that your condition is going to get worse, you will need to present convincing evidence not only that it will get worse, but how much worse and over how long a period.
Evidence You Need to Show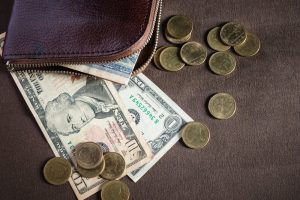 The courts want to see proof of some of the following factors. Your attorney will consider whether expert testimony might be needed.
Your age, overall health, occupation, work history, and earning history. An older person in poor health might be unlikely to have worked much longer but would have been receiving higher pay at their current job.
The severity of the injury and the likelihood of improvement or deterioration. For instance, in the Truelove case, the plaintiff suffered a debilitating neck injury that was likely to get worse over time. You will need to provide clear evidence that supports your contention that your injury will not improve or will get worse as time goes on.
Any temporary or permanent disability. If your injury caused any disability, you need to show how and why it is related to the accident.
If you have lost past wages, that is, if you were unable to work for some period between the time of the accident and the trial, you will need to provide your paycheck stubs, W-2s, and other proof of income, as well as work schedules and proof from your employer that you would have been employed, had you not been injured.
Evidence that your injury makes you unable to compete in the job market today. For example, if you are no longer able to lift more than ten pounds, you'll need to show that employment in your area for someone with your skills requires lifting more than ten pounds.
Demonstrating all this in court requires more than just a doctor's note. You may need affidavits or deposition testimony from employers or expert witnesses. Your attorney can help you with this part of your case.
How We Can Help
Proving that you have lost your capacity to earn income is a complex process and shouldn't be handled by the layperson alone. At Schuler, Weisser, Zoeller, Overbeck & Baxter P.A., we can guide you through the steps needed to show a judge and jury how the injury has affected your ability to earn an income.
Call the Florida personal injury attorneys of Schuler, Weisser, Zoeller, Overbeck & Baxter P.A. at 561.689.8180, or reach out to us online for a free, confidential consultation today. Let us help you pursue the compensation you deserve.