Were you injured due to another person or company's negligence? Do you require medical treatment to heal, resulting in various medical expenses? If so, contact Schuler, Weisser, Zoeller, Overbeck & Baxter P.A. to discuss your legal options. You might be entitled to financial compensation from the negligent party because of their misconduct.
Personal injury is an area of law involving an injury or death caused by someone else's negligence. Negligence is the failure of one party to provide a reasonable degree of care to avoid causing harm to another. If someone behaves negligently and an accident occurs, they could be held liable for the injured victim's medical care, lost wages, and other losses.
At Schuler, Weisser, Zoeller, Overbeck & Baxter P.A., we understand the toll a traumatic accident can take on your life. You could end up in debt if you can't afford the expensive medical bills you receive. You're also in pain and trying to recover from your injuries, further disrupting your daily routine. Although no amount of money can change what happened to you, it could provide the economic relief you need to heal your injuries and get your life back on track.
Call Schuler, Weisser, Zoeller, Overbeck & Baxter P.A. at 561.689.8180, or contact us online right now for a free consultation with one of our Boca Raton personal injury attorneys to discuss your case and learn about how we can help.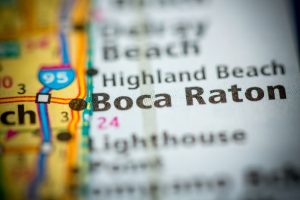 Cases Schuler, Weisser, Zoeller, Overbeck & Baxter P.A. Can Handle
Schuler, Weisser, Zoeller, Overbeck & Baxter P.A. represents clients in Boca Raton in a range of personal injury cases. Whether the matter is simple or complex, you can depend on us to fight for your rights and the maximum compensation you deserve.
The personal injury cases we can take include:
If any of these scenarios apply to the circumstances of your injury, do not hesitate to contact Schuler, Weisser, Zoeller, Overbeck & Baxter P.A.. An experienced and knowledgeable personal injury attorney in Boca Raton, FL, can meet with you to review the facts of your case and determine the available options for holding the at-fault party liable.
Why You Need a Personal Injury Attorney
Although you might think filing an insurance claim is a straightforward process, you could face a delay or obstacle you don't know how to resolve. If you're unfamiliar with state laws and procedures, you won't know how to move the claim forward. This is where an experienced lawyer can step in and help.
Insurance companies often take advantage of unrepresented accident victims. If you don't hire an attorney to represent you in your personal injury case, you will likely end up with a denied claim or lower compensation than you deserve. When you hire Schuler, Weisser, Zoeller, Overbeck & Baxter P.A., we can remain by your side during each step of the claims process to protect your rights and handle every legal aspect on your behalf.
Your personal injury attorney in Boca Raton, Florida, can also litigate your case if necessary. We have the experience and resources to file a lawsuit and take your case to court if the insurance company denies your claim or offers an insignificant settlement amount. Our legal team aggressively seeks compensation for our clients and will not back down without a fight. Contact us today.
Compensation for Your Personal Injury
The compensation you receive in a personal injury case will ultimately depend on multiple factors, including the total value of your losses, the severity of your injury, and the amount of available insurance coverage.
When you file an insurance claim, you could pursue a settlement to compensate you for the losses you suffered, such as:
Property damage
Medical expenses
Loss of enjoyment of life
Car rental, if applicable
Pain and suffering
Lost wages
Lost earning capacity
Emotional distress
Physical impairment or disfigurement
You could also receive punitive damages if you proceed with filing a lawsuit against the negligent party. This financial award punishes the defendant for their actions and aims to deter similar behavior in the future. You can only secure punitive damages if you prove the at-fault party acted with gross negligence or intentional misconduct by presenting clear and convincing evidence to the jury.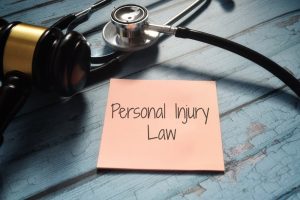 Personal Injury Frequently Asked Questions
At Schuler, Weisser, Zoeller, Overbeck & Baxter P.A., we expect accident victims to have questions about how a personal injury case works. You might not know the steps you need to take to pursue compensation or the laws that apply to the incident you were involved in that resulted in your injury. Below are answers to the most common questions we receive so you can prepare for what you might face going forward. Contact us today.
Is there a deadline to file a personal injury lawsuit?
Yes. You must follow a statute of limitations if you want to sue the at-fault party for your injuries. The statute of limitations in Florida for most personal injury cases is four years. That means you have four years from the date of the accident to initiate your lawsuit if you want to pursue compensation through the courts.
Medical malpractice cases have a shorter statute of limitations. The statute of limitations for medical malpractice is only two years. The timeframe begins on the date of your injury or the date you discovered your injury resulted from a medical provider's negligence.
Should I talk to the insurance company?
No. The at-fault party's insurance company will likely call you to discuss the claim. It might seem like they're asking harmless questions. However, their goal is to avoid a large payout to save money. If they can find a reason to provide a low settlement offer or deny the claim entirely, they will.
If the insurance company calls you, direct them to your personal injury lawyer in Boca Raton, FL. You should not discuss any details with them about the accident, your injuries, or other circumstances. Your lawyer can handle all communications on your behalf.
Can I file a lawsuit if I'm partially at fault for the accident?
Yes. You can still pursue compensation for the losses you suffered. However, the jury could reduce your financial award by the percentage of fault you share for your injuries under the pure comparative negligence statute.
For example, if you suffered $100,000 in losses but were 20 percent responsible for the accident, you could only receive up to $80,000 in compensation. This statute applies even if you're 99 percent liable for your injuries in a personal injury accident.
Contact Us
Schuler, Weisser, Zoeller, Overbeck & Baxter P.A. has represented accident victims in Boca Raton since 1978. We will fight by your side for justice and help you hold the negligent individual or company responsible for the harm they caused.
If you suffered injuries in an accident due to someone else's negligence, call us at 561.689.8180, or reach out to us online today for a free consultation with one of our trusted and dedicated Boca Raton personal injury attorneys.