If someone else's negligence caused your injuries in an accident, do not hesitate to contact Schuler, Weisser, Zoeller, Overbeck & Baxter P.A.. We could represent you in your personal injury case and help you seek the compensation you deserve.
An unexpected accident can leave you feeling helpless. Now you face ongoing medical treatment, expensive medical bills, and additional disruptions to your life. Traumatic accidents can also lead to emotional pain and financial struggles. If you can't afford the expenses you incur because of your injury, you could end up in debt.
It is your right to pursue the money you're owed from the negligent party for the harm they caused. A personal injury case involves holding someone liable for their actions. If they were entirely at fault for your injury, they should provide the compensation you need to heal. You should not be responsible for the cost of medical care, lost wages, and other losses if your actions didn't contribute to the incident.
Contact Schuler, Weisser, Zoeller, Overbeck & Baxter P.A. for your free consultation with one of our Boynton Beach personal injury attorneys to learn about your legal options. Call 561.689.8180 right now or complete our online contact form.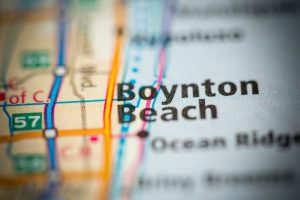 Personal Injury Cases We Take
At Schuler, Weisser, Zoeller, Overbeck & Baxter P.A., we have over 40 years of experience representing accident victims in various personal injury cases, including:
If you were involved in any of the personal injury matters above, reach out to the experienced personal injury attorneys of Schuler, Weisser, Zoeller, Overbeck & Baxter P.A. in Boynton Beach, FL, today. Our legal team can review the circumstances of the accident to determine how we can help.
Compensation for Injuries After an Accident
If another person or company were responsible for your injury, you could file a claim with their insurance company. The compensation you receive can compensate you for various losses you suffered, such as:
Medical expenses
Physical impairment or disfigurement
Loss of enjoyment of life
Emotional distress
Property damage
Vehicle rental, if applicable
Lost wages
Lost earning capacity
Pain and suffering
You could file a lawsuit against the negligent party if their insurance company denies your claim or doesn't offer a high enough settlement to cover your total losses. However, you should proceed with caution and refrain from speaking to anyone other than your personal injury attorney in Boynton Beach, Florida, about your case. Contact us today.
A jury could diminish your compensation by the percentage of fault they assign to you. Pure comparative negligence is a state law that reduces the financial award of the plaintiff if their actions contributed to an accident.
For example, if you suffered a total of $100,000 in losses, but the jury determines you were 20 percent at fault for your injury, you would only be allowed to receive up to $80,000. Even if you were 99 percent responsible for the incident, you could receive compensation but at a reduced amount.
Punitive damages might also be available in a personal injury lawsuit. It punishes the defendant for their wrongdoing and aims to deter similar actions in the future. You must show clear and convincing evidence of the at-fault party's intentional misconduct or gross negligence for a jury to give you this award.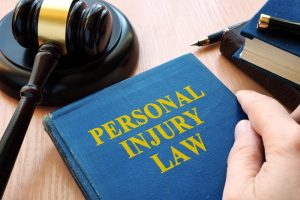 Why Choose Schuler, Weisser, Zoeller, Overbeck & Baxter P.A.?
Since 1978, our Boynton Beach personal injury attorneys have fought on behalf of injured clients. We understand the complexities of personal injury cases. You should not pursue compensation without assistance from an experienced lawyer. If you try to hold the at-fault party liable yourself, you will likely end up with less money than you deserve.
At Schuler, Weisser, Zoeller, Overbeck & Baxter P.A., we take personal injury cases seriously. You will be our top priority while we're working on your claim or lawsuit. You can depend on our legal team to provide the personalized attention and service necessary to get through this devastating time in your life. We will remain in your corner during each step of the process to offer our guidance and support. Contact us today.
Schuler, Weisser, Zoeller, Overbeck & Baxter P.A. has a reputation for our work ethic and case results. We have received awards from prestigious organizations, such as Top 25 Medical Malpractice Trial Lawyers, Super Lawyers, and The National Trial Lawyers Top 100 Trial Lawyers. We also hold a peer review rating from Martindale-Hubbell.
Personal Injury Accident Frequently Asked Questions
You probably don't know how the personal injury process works. Your personal injury attorney in Boynton Beach, Florida, can guide you through your case from start to finish. We want you to feel prepared for what's to come, so we answered some of the most common questions our clients ask us for you here.
What is a personal injury case?
Any injury caused by another person or entity's negligent, reckless, or intentional actions is considered grounds for a personal injury case and entitles you to financial compensation. An injury you can be compensated for can result from a range of circumstances, such as truck accidents, dog bites, medical malpractice, and product liability.
The most common injuries that result from these kinds of accidents include:
Spinal cord damage
Broken bones
Internal bleeding and organ failure
Soft tissue injuries
Traumatic brain injury
Neck injuries
Back injuries and paralysis
Scarring or disfigurement
Burns and cuts
Permanent disability
Psychological trauma
What should I do if I get hurt in an accident?
If you suffer injuries due to someone else's negligence, you should take immediate action to hold them liable.
Go to the hospital after you leave the accident scene for an evaluation of your condition. The doctor might recommend follow-up care, such as physical therapy, surgery, or imaging tests. Listen to their orders and continue with treatment until you recover.
It would be beneficial to keep a copy of every document associated with your case, such as medical records and bills. The documentation you have could serve as helpful evidence to prove that your injury resulted from the accident.
You should also hire a lawyer to represent you. Your lawyer can review the available insurance coverage and file a claim on your behalf to negotiate a settlement. If necessary, they can file a lawsuit and take your case to court.
Is there a deadline to file a lawsuit?
If you want to file a personal injury lawsuit, you must follow the statute of limitations. Florida has a four-year statute of limitations for most personal injury cases. That means you must initiate your lawsuit within four years of your injury to pursue compensation from the negligent party.
Contact Us
If you were injured in an accident that wasn't your fault, call Schuler, Weisser, Zoeller, Overbeck & Baxter P.A. at 561.689.8180 right now to discuss your case with us. One of our Boynton Beach personal injury attorneys can meet you for a free consultation to determine whether we can represent you.
Call us at 561.689.8180, or contact us online today.