Five Tips for Safe Travel During the Holidays
As COVID-19 restrictions ease throughout the country, more than 60 percent of Americans plan to travel for the holidays this year, with most traveling by vehicle to their destinations. Here are a few tips to keep you and your loved ones safe during your holiday journeys.
If you've been in an accident that wasn't your fault, feel free to reach out to the experienced legal team at Schuler, Weisser, Zoeller, Overbeck & Baxter P.A. today. We're here to help.
Make Sure Your Vehicle Is in Good Condition
More vehicle traffic over the holidays means more delays and accidents. Expect the best for your trip while preparing for the worst by making sure your car is ready for the road and that you're prepared for any emergencies.
First, make sure your car has been properly maintained and is in good condition before going on a long road trip.
Check the brakes and tire pressure. Cold weather can make your tire pressure drop. Deflated tires gain less traction on snow and ice.
Make sure your tires are also in good condition, with plenty of tread on them.
Check your fluids. Make sure you're changing your oil regularly and keep your windshield wiper fluid topped off.
Winterize your vehicle with antifreeze.
Check your car battery.
Make sure your wiper blades are working and in good condition.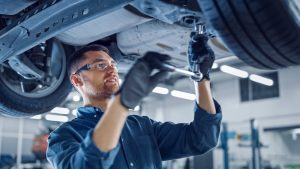 Keep Certain Items in Your Vehicle
During the holidays, the weather can be unpredictable, and you can quickly get caught in snow, fog, rain, or sleet. Traffic accidents and congestion can also keep you stuck in your car for long hours. To make sure you stay hydrated, fed, dry, and warm in case you get stuck, keep these items in your vehicle:
Non-perishable food
Several gallons of water
A few warm blankets
A flashlight
Extra batteries
Hand and foot warmers in case you encounter a snowstorm and get stuck in your car
First-aid kit
Jumper cables
Snow or ice scraper
Extra cell phone charger
Plan Your Trip, Know Your Route, and Minimize Distractions
Before getting on the road, map out your route and become familiar with it. Check your GPS for the best directions. Make sure your cell phone is fully charged, and bring a charger with you. Also, make sure you're well-rested before you drive and take plenty of rest stops during the trip. If you can, enlist a passenger to help with the driving.
Finally, try to avoid all distractions while you're driving. With families often packed together in a vehicle during holiday travel, the driver can easily become distracted. Prioritize the driver's need to focus on the road over anything else. Contact us today.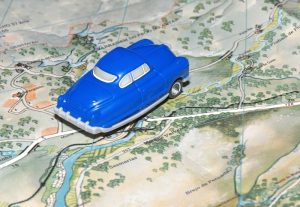 Slow Down and Keep Your Distance
Although Florida winters tend to be mild, they can also be unpredictable. The winter months bring more chances of rain, sleet, and snow. And increased traffic over the holidays means more distracted, rushed, and stressed drivers.
To keep you and your family safe during your travels, slow down and drive defensively. Never tailgate and leave plenty of distance between you and the car in front of you. To avoid a rear-end collision, maintain a driving distance of at least three seconds between you and the car in front of you.
Tailgating is illegal in most states, including Florida. Be alert for aggressive drivers who follow too closely. Report any aggressive drivers to the state's highway patrol, but don't ever confront them. Road rage is a serious issue in America, and it can sometimes become very dangerous.
Finally, always check the weather before you leave so you can anticipate poor driving conditions. Give yourself ample time to get to your destination, particularly if you think you'll encounter fog, rain, sleet, or snow.
Don't Drink and Drive
According to the Florida Department of Transportation, about a quarter of all motor vehicle deaths in Florida are the result of impaired driving. Florida has enacted tough DUI laws. For example, driving with a Blood Alcohol Level (BAC) of .08 or more is illegal. This means you could get a DUI after only one drink. You could also lose your license or even go to jail after getting just one DUI. And refusing to take a breathalyzer or blood test can result in the suspension of your license.
To stay safe over the holidays, don't drink and drive. It's just not worth it. Instead, take a ride-sharing service whenever you plan to have any drinks or assign a designated driver before the night starts. You don't want to ruin your holidays by coming home with a DUI on your record.
Contact Us
If you've been injured in a car accident that wasn't your fault, contact the experienced attorneys of Schuler, Weisser, Zoeller, Overbeck & Baxter P.A. today for a free and confidential consultation. Call us at 561.689.8180, or contact us online and put us to work for you.