Five Ways to Prevent a Car Accident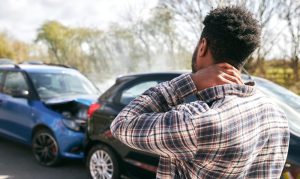 Many of us enjoy the convenience of being able to drive to and from where we need to go. A hard fact of driving, however, is that it's risky. Every day, people are seriously injured in auto accidents. Motorcyclists, pedestrians, bicyclists, and motorists face the risk of being injured in a collision due to various motorist actions as well as events that are out of drivers' control.
Car accident injuries can be grueling to recover from. The pain can be immense and the expenses can be great. Some car accident injuries require extensive medical treatment that can cost thousands of dollars. A difficult recovery can be mentally exhausting and you may face months or years of residual trauma from the accident.
If you can avoid a car accident and avoid having to deal with these potential effects of being injured in one, you could protect your health and your life. While you can't control or predict the dangerous and negligent actions of others, there are some things you can do that can help you minimize your risk of being harmed in a car accident.
#1: Safety First
Every time you take a seat in a vehicle, you should wear a seatbelt. They're not there as accessories, but rather to protect you if you're in a collision. According to the National Highway Traffic Safety Administration, in 2017, nearly 15,000 lives were saved due to the use of seat belts. In 2019, over 45 percent of motorists and passengers who were killed in passenger vehicle accidents weren't wearing their seatbelts at the time of the collision.
Beyond wearing your seatbelt, there are other safety considerations that come into play before or while you're driving. If you're supposed to wear corrective lenses, especially if your license states you need them, be sure you're wearing them every time you drive. Even for a five-minute drive to the corner store, make sure you're wearing your glasses or contacts. You can't drive safely if your vision is impaired.
#2: Abide by Traffic Laws
The importance of traffic laws can't be overstated. Traffic laws exist to maintain safety and order for everyone on the road. Whether it's speed limits or signage denoting "no U-turns" or "no turns on red," abiding by these road signs and laws can mean the difference between being injured in a serious car accident or avoiding one.
#3: Keep Up with Routine Car Inspections and Repairs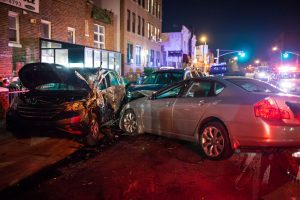 When you purchase a vehicle, you hope to get the most out of your investment. Having proper inspections and maintenance performed on your vehicle can help keep it in good shape and may contribute to extending the life of the vehicle. But even more, getting routine inspections and having repairs done on the vehicle when needed can potentially save your life. Some car accidents are caused by defective parts. A faulty steering system or brake failure could cause a serious collision. An inspection could catch these issues and you could have them repaired before they fail while you're driving.
#4: Minimize Distractions
A leading cause of car accidents is distracted driving. Motorists can often be distracted by their cellphones or by operating gadgets and features inside their vehicles. Simply speaking to a passenger in your vehicle or eating a granola bar while driving could be distracting. You should do your best to minimize any activities or actions that could take your eyes off of the road. Limit the number of passengers in your car. Leave your phone in your cup holder until you get to your destination. Set your radio to your favorite station or turn on your favorite podcast on your Bluetooth device before you put the car in drive.
#5: Check the Weather
Do your best to check the weather before you drive. Heavy rain and heavy snow can create dangerous driving conditions. These weather conditions can cause slippery roads and low visibility, not just for you but for other drivers on the road. You could cause a car accident, or be involved in a car accident through no fault of your own because of poor weather conditions.
Contact Schuler, Weisser, Zoeller, Overbeck & Baxter P.A.
For over 45 years, Schuler, Weisser, Zoeller, Overbeck & Baxter P.A. has represented injured parties throughout south-eastern Florida. During our time practicing personal injury law, we've secured nearly $1 billion in settlements and awards for our clients.
For Schuler, Weisser, Zoeller, Overbeck & Baxter P.A., our clients come first. We're here to support you at this emotionally and physically stressful time.
To schedule a consultation, call our dedicated Florida car accident attorneys right away at 561.689.8180.