Florida Construction Zone Crash Attorneys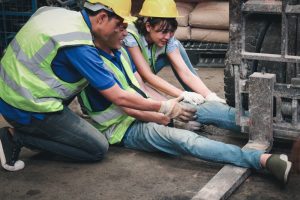 While there is always the potential for a car accident any time you go out on the road, some conditions present more challenges than others. Construction zones have several elements that make accidents more likely. In these areas, collisions can occur not only with other vehicles but also with traffic cones, jersey walls, and other construction equipment. Whether they result from improper signage or other motorists who might be distracted or speeding, construction zone accidents can cause serious injuries and even fatalities. 
If you have been injured in a construction zone car accident or someone you love has lost their life in a work zone crash, a construction company might be liable for your losses. Contact the experienced Florida car accident attorneys at Schuler, Weisser, Zoeller, Overbeck & Baxter P.A. today if you believe that another party is responsible for the accident. Our skilled and knowledgeable lawyers will help you with your claim every step of the way. Don't hesitate to contact us. Call us today at 561.689.8180, or reach out to us online to schedule a free consultation.
Collision Liability on a Construction Site
A work zone accident can involve single or multiple motor vehicles on a road or highway where construction is happening. The potential for a person to suffer harm or to lose their life is compounded by the fact that construction workers are often doing their job on the side of a road that has only warning signs to protect them. According to the National Work Zone Safety Information Clearing House, more than 120,000 construction zone accidents occurred in 2020. Around 45,000 of these collisions resulted in injury or death. 
The construction companies in charge of these work zones carry liability insurance. Often, they are deemed liable for an accident if they were negligent in any way. However, these insurance representatives are incredibly aggressive. They sometimes even show up at the scene of the accident to try to speak to you and get you to admit fault in some way. It is important not to make any statements before you have had a conversation with an attorney. Otherwise, you may be bullied into accepting a lowball settlement that is worth far less than you deserve.
Questions to Ask Yourself About Construction Zone Accident Liability
When a work zone collision leads to injury or wrongful death, there are many important factors to keep in mind. Questions you may wish to ask yourself when considering liability include:
Were construction vehicles responsible for the crash?

Was the work zone appropriately labeled?

Have multiple car accidents occurred in this construction zone?

If accidents are prevalent, who has been responsible in the past?

Is the construction company using direct labor or subcontractors for their road construction zone work?
If you have pressing questions about your case, don't hesitate to contact us today.
Types of Accidents that Lead to Construction Crashes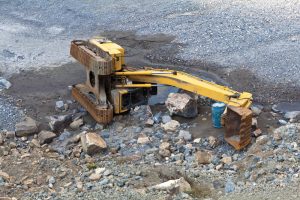 Several types of accidents can occur at a construction site. These kinds of collisions could lead to a personal injury or wrongful death case that might warrant legal action, including:
Sideswipe Collision —

 This is the kind of crash where one car hits another on the side after swerving into a blind spot. These can happen because many construction zones have merge lanes.

Rear-End Collision —

 These types of accidents occur in construction zones when cars suddenly need to slow down. If there is not adequate signage on-site, the likelihood of a rear-end collision increases considerably. According to the 

Federal Highway Administration

 (FHWA), 20% of work zone crash fatalities involve rear-end collisions.

One-Car Accident —

These can happen easily on a construction site because drivers often have difficulty navigating work zones. Work zones often have deep holes and winding, uneven, or narrow roads too.

Phantom Driver Accident —

 This happens in a construction zone when a person must maneuver out of their own lane because another driver recklessly merges into the same lane.

Other Potentials for Impact —

Several elements of a construction zone can become impact objects for drivers. This can include dislodged loads from construction vehicles or equipment, signage, traffic cones, or even the construction vehicles or equipment themselves.
Causes of Work Zone Accidents
Several factors can contribute to work zone accidents, including:
Inadequate signage

Various safety standard violations
Of these, speeding is perhaps the single greatest risk factor when it comes to construction zone accidents. In fact, the FHWA states that speeding is a factor in 37% of construction zone fatalities. Thus, the easiest way to avoid a construction zone collision is simply to slow down. Contact us if you have pressing questions about your case.
Other ways of staying safe in work zones are:
Maintaining a safe distance from the vehicle ahead of you

Staying alert to what is around your vehicle

Avoiding distractions

Using your signal before maneuvering 

Making sure you can hear flagmen in slow traffic zones by reducing the volume of your radio and rolling your windows down
Being a responsible driver is the most effective way of avoiding a catastrophic crash.
Contact an Experienced Florida Construction Zone Accident Lawyer Today
Contact a knowledgeable attorney today if you sustained injuries or experienced property damage in a work zone accident and believe that another party was at fault. Legal advice from an experienced car accident lawyer can make a substantial difference in the amount of compensation you can receive in your claim.
The seasoned legal team at Schuler, Weisser, Zoeller, Overbeck & Baxter P.A. has experience representing clients in all types of construction zone accidents. We dedicate ourselves to holding negligent parties responsible for the harm that they have caused. We will fight hard on your behalf to recover the full and fair compensation you deserve for your injuries. We have staff available 24/7 to advise you about the various legal options that might be available to you. Call us today at 561.689.8180, or contact us online to arrange a free consultation. Let us put our experience to work for you.