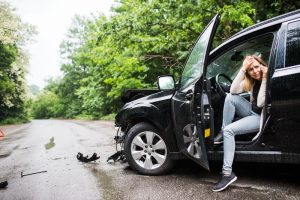 Hit and run cases are often complex. Proving someone who fled the scene of an accident is liable can be a challenge. You might never track them down or find the evidence to show they were at fault. Schuler, Weisser, Zoeller, Overbeck & Baxter P.A. understands the obstacles hit and run accident victims face and has the experience to handle the legal process on your behalf.
Schuler, Weisser, Zoeller, Overbeck & Baxter P.A. knows you face an uphill battle after a hit and run. In the immediate aftermath, you might feel confused and shocked. It's hard to imagine anyone would flee after an accident involving other people. You might wonder what you should do next and how to handle the situation. Our highly skilled and trusted legal team can guide you through the process and pursue the compensation you deserve.
Since 1978, Schuler, Weisser, Zoeller, Overbeck & Baxter P.A. has fought for the rights of injured people throughout Florida. We use our extensive resources to investigate hit and run cases, obtain available evidence, and locate negligent drivers. We will aggressively seek justice and try to reach your desired outcome.
If you want to learn more about your legal options, call Schuler, Weisser, Zoeller, Overbeck & Baxter P.A. at 561.689.8180 right now for a free consultation with one of our Florida car accident lawyers.
State Law Regarding Hit and Run Accidents
Florida statute § 316.027 requires any vehicle driver involved in a collision on private or public property resulting in someone's injury, serious bodily injury, or death to stop at the scene or as close as possible and stay there until they fulfill duties contained in Florida statute § 316.062. Those duties include giving aid if needed and providing their information to law enforcement or making a report of the crash.
Fleeing the scene of a crash is a felony. Sentencing depends on the harm suffered by the victim. It would be a third-degree felony if an injury occurred. A hit-and-run accident involving a serious bodily injury is a second-degree felony. If someone died at the scene and a driver left, they could face a first-degree felony charge.
Compensation Available After a Hit and Run
Florida is a no-fault state. That means you must turn to your auto insurance company for compensation for your losses. Personal injury protection (PIP) coverage is available to all eligible motor vehicle drivers in the state. It pays for 80 percent of reasonable and necessary medical expenses up to a $10,000 limit. It could also compensate for lost wages, property damage, and pain and suffering.
If you track down the hit and run driver, you might be entitled to compensation from their insurance company. Although it's not a requirement in Florida, motorists can purchase liability coverage. The minimum limits are $10,000 per person and $20,000 per accident for bodily injury and death. The lowest limit allowed for property damage is $10,000.
If you meet the serious injury threshold, you could file a claim with the negligent driver's auto insurer. That means your injury consists partly or wholly of:
Permanent and significant scarring or disfigurement
Significant and permanent loss of a vital bodily function
Permanent injury other than disfigurement or scarring
Death
Besides recovering compensation for the losses available in a PIP claim, you can pursue compensation to cover additional losses, such as:
Car rental expense
Loss of household services
Physical impairment or disfigurement
Mental anguish
Inconvenience
Loss of enjoyment of life
You could receive punitive damages if you file a lawsuit against the hit-and-run driver. This form of compensation is only available if you can show clear and convincing evidence of the defendant's intentional misconduct or gross negligence.
Statute of Limitations on Hit and Run Cases
When you're involved in an accident and want to sue someone else for compensation for your losses, you must adhere to a specific timeframe. This timeframe is called a statute of limitations.
Florida has a four-year statute of limitations. That means you must initiate your lawsuit within four years of the crash date. Once the statute expires, you will likely lose your right to pursue legal action against the negligent driver.
Why You Should Hire a Hit and Run Accident Attorney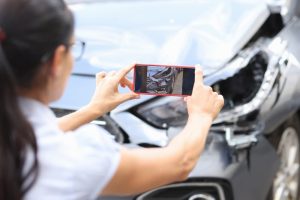 It's crucial to contact Schuler, Weisser, Zoeller, Overbeck & Baxter P.A. immediately after the accident for legal representation. Building a successful hit-and-run case is complicated. If you don't have an experienced legal team on your side, you could end up with a denied claim or less compensation than you deserve.
When you hire us, we will perform a thorough investigation to try to locate the driver responsible for your injury. We can collect evidence to show someone else was at fault for the crash, such as:
Eyewitness statements
Traffic camera footage
Repair estimates for the damage to your vehicle and personal property
Police report
Photos from the accident scene
Copies of your medical records and bills
We can file a claim on our behalf and negotiate a settlement with the insurance company. If the insurance adjuster doesn't offer an adequate settlement or denies your claim altogether, we can file a lawsuit and take your case to court.
What You Should Do After a Hit and Run Accident in Florida
If you suffer an injury in an accident and the other driver leaves the scene, report what happened to law enforcement so an officer can investigate and write a crash report.
Immediately seek treatment at a hospital or with your doctor. Listen to their instructions if the physician recommends imaging tests, physical therapy, or other follow-up appointments. It's crucial to continue following the recommended treatment plan during your recovery.
Maintain all documents related to the case. That could include surgical reports, occupational therapy notes, physician bills, X-ray results, diagnostic reports, and hospitalization records. Medical evidence is valuable in cases involving a hit-and-run driver. You need to prove your injury occurred in the crash and required medical care to heal.
You should also hire a hit-and-run accident lawyer from Schuler, Weisser, Zoeller, Overbeck & Baxter P.A.. We can take over the legal aspects of your claim or lawsuit so you can focus your effort on getting your life back on track.
Contact Us
If you were injured in an accident involving a hit and run driver, contact Schuler, Weisser, Zoeller, Overbeck & Baxter P.A. right now. Our Florida hit and run accident lawyers are available 24/7 to take your call. You can count on us to provide the personalized attention you need and fight by your side until the end.
Call 561.689.8180 today for your free consultation.