How to Prevent Autumn Car Accidents
Autumn is a gorgeous time of year and sight-seeing traffic increases during leaf-peeping season. Unfortunately, traffic accidents also increase during the autumn months, mostly because of more wildlife crossing roads, more sun glare, less light, and more rain and fog.
Adjust Your Driving Times
During commute times in autumn, the sun is often low on the horizon, making it hard to see the road. Sun glare is a major contributor to autumn wrecks. Sun glare is the worst in the mornings and evenings when the sun's angle can cause temporary blind spots for drivers. Wear sunglasses while commuting. Invest in a good pair of sunglasses specifically made to reduce sun glare.
You can avoid most sun glare by adjusting your driving times. If you commute to work, figure out the worst time for sun glare on your route and adjust your schedule to avoid this time if you can.
With the end of daylight saving time, it gets darker a lot earlier. Driving in the dark can affect depth perception and peripheral vision. Headlights from other cars can also temporarily blind a driver. You may want to adjust your workday so you're home before dark if you can. If you have pressing questions about your case, don't hesitate to contact Schuler, Weisser, Zoeller, Overbeck & Baxter P.A. today.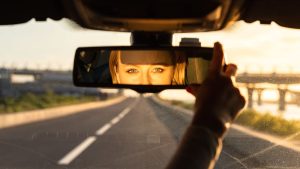 Cultivate Safe Habits
Make sure your windshield is clean inside and out, as this will cut down on glare. Keep your headlights on during the day. This will help other drivers see you when they encounter sun glare. Avoid waxing your car during the autumn months. The shinier the car, the more the sun's glare will reflect off it, reducing visibility and even blinding a driver for a few seconds.
If you must commute in the dark, make sure your headlights are in good working order. Use your headlight's high beams when on rural roads or where there's no other traffic. Don't use your brights behind other vehicles or where there is oncoming traffic as this can blind other drivers.
Finally, don't tailgate and always leave plenty of room between yourself and the driver ahead of you. Tailgating is a major cause of vehicle accidents. It's also illegal in most states, including Florida. Reduced visibility in autumn months makes tailgating particularly dangerous. Contact us today.
Keep Some Important Items in Your Car
Autumn brings cooler temperatures, especially at night. To stay warm and safe while traveling, it's best to keep some essential items in your car. You'll be glad to have them if you get stuck on the road.
Several gallons of water
Extra food
Warm blankets
Ice and snow scrapers
Jumper cables
Flashlight
First aid kit
Extra jacket, hat, and mittens
Extra pair of comfortable walking shoes
Look Out for Deer and Other Wildlife
Animals are out and about during autumn, getting ready for winter. Deer are especially active during fall, as their mating season is between October and December. According to the Insurance Institute for Highway Safety, you're more than twice as likely to hit a deer in November than in any other month. Be especially vigilant to look out for wildlife during the autumn months. Drive a little slower on country roads and be on the alert for animals.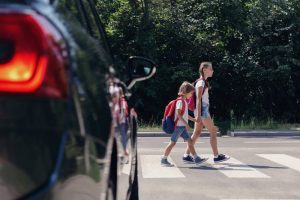 Look Out for Pedestrians
Pedestrian injuries and deaths increase in autumn months for several reasons. First, children are back in school, so they're crossing roads on the way to and from school. Because it gets dark earlier, more people are walking in the dark during autumn. Unfortunately, not all walkers take the precaution of wearing light-colored or reflective clothing. Always be looking out for pedestrians, particularly near crosswalks. If you have any questions about your case, don't hesitate to contact us today.
Winterize Your Car
As you move into autumn and early winter, get your vehicle ready for cooler weather.
Make sure your brakes and brake pads are in good condition
Top off the oil and windshield wiper fluids
Winterize your car with antifreeze
Check your tire pressure and make sure your tires still have good tread
Have your battery tested during your vehicle's routine maintenance check
Make sure your wiper blades are working well
Prepare for Unpredictable Weather
With autumn come slick roads, especially during leaf season. A leaf-covered road can become very slippery when it rains. Fall weather can also be unpredictable, with rain quickly changing to sleet or snow. Always check the weather and prepare for bad weather when you're driving. Give yourself extra time to get to your destination, especially in fog, rain, sleet, or snow or at night.
Contact Us
If you've been injured in a vehicle accident that was someone else's fault during the autumn months, contact our experienced car accident attorneys at Schuler, Weisser, Zoeller, Overbeck & Baxter P.A. now. You'll get a free and confidential consultation to discuss your accident. We can advise you of your next best steps and let you know how we can help. Call us at 561.689.8180, or feel free to contact us online.