Posting on Social Media After an Accident Can Hurt Your Case
For many, social media platforms are an outlet and a way to connect with others, like family and friends. It is a tool that allows us to share our thoughts, build relationships, and look for support in times of need. Car accidents can be uniquely terrifying events, and it may feel only natural to share your feelings about the incident with those close to you. Unfortunately, what most people don't understand is that a well-meaning social media post can dramatically impact an insurance claim or lawsuit.
At Schuler, Weisser, Zoeller, Overbeck & Baxter P.A., we want people to understand how posting on social media after an accident can impact their ability to seek meaningful compensation. Before you click "post," consider how your words may be used against you.
If you have pressing questions about your accident injury, don't hesitate to reach out to the experienced legal team at Schuler, Weisser, Zoeller, Overbeck & Baxter P.A.. We're here to help.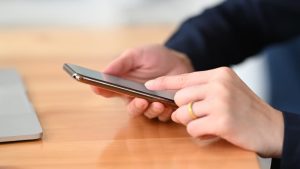 How Social Media Can Impact a Claim or Lawsuit
Social media allows us to share any and every thought that tumbles through our heads. However, that isn't always a good thing, especially if you are involved in a car accident. Insurance adjusters and their defense attorneys are masters of gathering information. The information and evidence they collect can significantly impact the outcome of a claim. Consider for a moment that insurance companies are for-profit. They want to pay out as little as possible so their profits remain high. Gathering information about a crash on social media can sometimes help their bottom line, here's how:
Differing Accounts
Insurance adjusters will generally ask a victim for a statement about the crash. If an individual's online summary of the collision differs in any way from their official statement, that causes problems. Not only can the validity of your claim be damaged, but an insurer could claim fraud if your details are wildly different. Let's face it, we all know people who will exaggerate online to tell a good story. Unfortunately, embellishments, missing details, or playing off your injuries as no big deal can hurt your claim.
Words and Photos Can Be Used as Evidence
Your online words and photographs of an accident and its aftermath can be used as evidence. If this evidence does not substantiate what you said in an official statement, your claim may be in jeopardy. Avoid talking about the accident and avoid talking about your injuries. Now is not the time to play tough or to go online and tell everyone that you are fine. Although you may have innocent intentions, saying you are okay can be taken as an admission that you have no injuries. An insurer can then try to deny you compensation for medical expenses.
Avoid Social Media Entirely
After an accident, it is always best to try and avoid social media platforms entirely. Even seemingly innocent posts and pictures can be twisted and used against you. Perhaps you post a picture of yourself enjoying a friend's birthday celebration after a crash. An insurance adjuster or attorney can take this as a sign that you are not seriously injured. You are laughing and smiling, so you must not be hurt right? Therefore, you do not need medical compensation. At least that's what an adjuster would claim.
You should also ask close friends and family to avoid posting anything about the accident online. Contact us today.
If You Post It, It Will Be Found
If you post something online, bet that it is going to be found. Insurance adjusters and their company attorneys are meticulous and thorough when they are searching for information about a case or claim. It is part of their job. Do not think that because you have privacy settings in place that you are completely protected. Be cautious when accepting requests from new people, do not share your medical information online and do not post photos or videos of the crash online.
It is always safest to remain "radio silent" after an accident until after the claims process has worked itself out. If you already made the mistake of posting something online about the crash, do not delete it. You may even want to deactivate your accounts for a time and then reactive them when the claims process is over.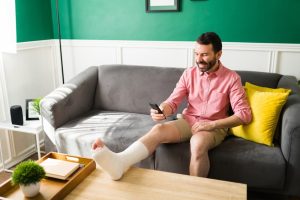 Talk to an Experienced Florida Car Accident Attorney
Communication in the age of social media can be tricky. Simplify the process and talk to a skilled Florida car accident attorney. Following a collision, an attorney with Schuler, Weisser, Zoeller, Overbeck & Baxter P.A. can manage communication with the insurer and gather evidence to support your claim. An attorney can also negotiate on your behalf for the compensation you deserve.
For more valuable social media advice and help managing your Florida car accident claim, call Schuler, Weisser, Zoeller, Overbeck & Baxter P.A., or reach out to us online today. We offer a free and confidential case evaluation to help get you started.