What Documents Do I Need to File an Injury Claim?
Filing your personal injury claim requires lots of paperwork. Even in our computer-driven age, the insurance company is going to demand physical copies of everything even after they get electronic copies. If you start right away and collect everything in one place, you'll have it when you need it for your insurance claim and any potential legal action.
For Your Files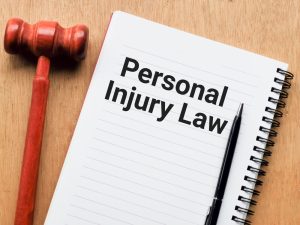 Beginning on the first day after your accident, you should start making a document file. Whether you consult an experienced attorney or not (and we strongly recommend that you do), you should have copies of all these documents in one file after an accident. If you have pressing questions about your case, don't hesitate to contact our legal team today.
Police Report
You will probably not receive a copy of the police report at the scene, but you should get an incident number. Once you have the incident number, you can download a copy of your report within ten days after the accident. The Florida Crash Portal has copies for a nominal fee.
Medical Records
You'll need all medical records relevant to your accident. All your doctor's bills and invoices, hospital bills, any release instructions, follow-up orders, and notes, should be included in this section. If you can acquire them as you receive treatment, you should do so. Doctor's offices are reluctant to provide entire copies of your file to your attorney later without charging fees. Contact us today.
Witness Statements
If you were able to get the names and contact information of any witnesses at the time of the accident, you or your attorney should call them and get a written statement from them. If they are willing to have the document notarized, so much the better, but it isn't necessary at this point. What you want right now is just their version of the events related to the accident.
Photos and Videos
If you were able to get any pictures at the time of the accident or know of anyone who was, great. If not, go back to the scene and take some shots of the location at the approximate time of day and in the same conditions as when the accident occurred. Get the best possible angle of the accident scene, with the direction of travel for yourself and the other driver. Show any landmarks, obstructions, and anything that can help show how the accident occurred.
Insurance Information
You'll need your own, but also the other party's information if you have it. If you have the police report, it should have the other person's insurance information, including the insurer and the policy number. You'll need that for any eventual claim you make for compensation.
What Else Do I Need?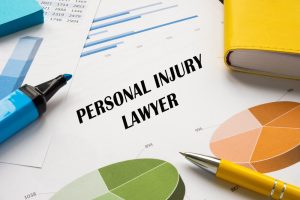 If you had any passengers in the car who were covered by your insurance, you'll need to do the same thing for each of them. Your insurance company will need their medical documents in order to process your claim.
If you have not been able to work since the accident, or if you lost any time from work, you should include at least two paystubs or other proof of income. You will be able to claim lost past income in your insurance claim, but you must be able to show that it was actually lost. Any other receipts for incidental accident-related losses should also be provided.
Why You Need an Attorney
At Schuler, Weisser, Zoeller, Overbeck & Baxter P.A., we always suggest that you consult a legal professional before sending in your insurance claim. When you hire a personal injury attorney, they can prepare and file your claim for you, so there's no danger of leaving out anything important or missing any documents. One of the main reasons insurance claims are denied is that the form was improperly filled out or lacked sufficient documentation.
We also recommend that you speak to us before agreeing to any settlement. The insurance company may say they're making the best offer they can, but they might be able to do better. Never sign anything an insurance company sends you without having an attorney look at it first.
In cases where you need to file a personal injury claim against a government entity (such as the police or the Department of Children and Family Services) or if you are making a claim for something that happened some time ago, like exposure to asbestos or lead, there are different steps you need to take. You need to talk to an attorney before you try to file these types of claims.
Contact Us
The Florida personal injury attorneys of Schuler, Weisser, Zoeller, Overbeck & Baxter P.A. want to see you get the compensation you deserve for the injuries you received because of someone else's negligent behavior. Call us today at 561.689.8180 for a free consultation and review of your case. We'll work to get the compensation and justice you deserve.