What If the Information on My Accident Report Is Wrong?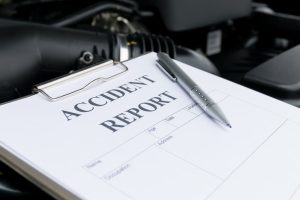 Unfortunately, in the year 2021, there were more than 252,000 injuries caused by motor vehicle crashes. If you have been involved in a car accident that wasn't your fault, this can be an overwhelming time as you try to determine what to do next. One of the first things you should do is obtain a copy of the accident report issued by the law enforcement officer who responded to the scene. It's important to review the report promptly to check for any errors.
Dealing with the aftermath of an accident can be challenging enough, especially if you've been injured. Discovering that the report contains inaccurate information can make this experience even more frustrating. However, you do not need to panic should you find errors in the report.
Types of Errors
The accident report will be a key part of the evidence in the case you make to pursue compensation from the person at-fault for the accident in which you were injured. Because of this, it's critical that the information it contains is correct. If you discover an error, it might be an objective fact that is incorrect or an error that is subjective in nature.
Objective facts are data that is incorrectly listed. This could include your address, the model of your vehicle, or your date of birth. It's likely that you have documentation that shows the correct information for factual errors such as these. Getting this type of error corrected will likely be straightforward and relatively simple since this information is easy to prove.
If you disagree with some information included in the report, this is another matter. For example, you may have a different opinion than what is provided in a witness statement. You may also disagree with a report that states you are at fault if you believe the other driver was at fault. This type of information is more difficult to get corrected since it is not a documented factual error. You should speak with a personal injury lawyer to understand the best way to proceed in this case.
It could also be that the report does not include information that you were expecting to see in it. For example, this could potentially relate to symptoms you experienced that may indicate an injury. In such a case, you may be able to refresh the police officer's memory of conversations they had with you at the scene of the accident.
Requesting an Amendment
In order to request a correction, you should contact the police officer directly. You may already have their phone number from the contact information they provided at the scene of the accident. You can also call the police department if you do not have the officer's information. Each agency will have its own policies regarding making corrections to reports.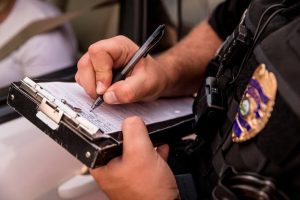 Make sure that you make your request courteously and professionally. You are asking a law enforcement officer to make a correction to their report. Convincing them to do this will be much easier if you make it as pleasant an experience for them as possible. It would not be in your best interest to communicate with the officer in an impatient or annoyed manner. When you present your request by kindly asking for them to help you, it will likely result in the most favorable outcome for you.
Act Quickly
It's critical that you are prompt in making a request for a correction. Depending on the type of discrepancy, you do not have a guarantee that the officer will make a correction. If they are willing to do so, you have no control over how much time it will take for the revised report to be issued.
You also want to be aware of how your request will be perceived by the officer. If you submit the request within a few days of receiving the original report, this conveys a much different message than if you were to wait a month or more. In addition, the insurance company will need the corrected report to use in their investigation, so time is of the essence.
Call Us Now
If you've been injured in an accident that was caused by someone else, you may be entitled to receive compensation. You need to discuss your case with an experienced personal injury attorney. This accident does not have to define your life moving forward.
Call Schuler, Weisser, Zoeller, Overbeck & Baxter P.A. today at 561.689.8180 to talk with a Florida car accident lawyer. You can also submit a contact form online, and we will be in touch as soon as we are able. We can put your mind at ease as we take over your case for you. Call our team today. Our results speak for themselves.