What Paperwork Do I Need From My Doctor?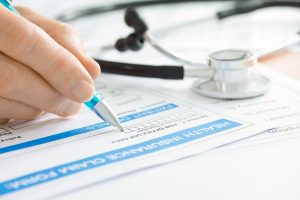 If you have suffered injuries in a car accident, you might be considering filing an insurance claim or a lawsuit against the at-fault party. If so, several people have likely told you how important it is to keep track of your medical paperwork. 
This is great advice to follow. However, it may be difficult and confusing if you don't know which paperwork is beneficial to your claim. In all likelihood, you will have numerous records from several sources throughout your case. Having an idea of exactly what to look for and keep track of will be helpful for you and your attorney throughout your case. If you have specific questions, regarding your case, don't hesitate to contact us immediately.
Why Is it Important to Keep Good Medical Records?
If you are injured in an automobile accident, your immediate priority will be to seek medical attention. If someone has caused you physical harm that will leave you with financial costs, you have the legal right to compensation from the at-fault party or insurance provider. This compensation will help you pay for the medical care you received after the accident, among other costs incurred from the accident.
To recover this compensation, you will often need to share evidence of your injuries and note how they have negatively impacted your life. Detailed medical records that show the nature and extent of your injuries and the treatments you have needed to address them are vital to maintain. If you cannot provide these records, you and your legal team will have a much harder time convincing the insurance companies or a courtroom judge that they should accept your claim.
Furthermore, the medical records you keep now may prove useful at some point in the future. Your medical team might need to refer to these documents at a later date so that they can know how to optimize your healing process in the longer term. Should you need advice, reach out to our firm today.
Which Specific Medical Records Should I Gather? 
During your recovery, you might find that the medical records associated with your injuries make up hundreds of pages of information detailing every aspect of all the processes involved. Maintaining all this information is important, but there are certain documents that you'll want to keep especially close track of to share with your personal injury lawyer. 
The most crucial pieces of medical evidence include:
Diagnostic records associated with your accident injuries

Records from emergency medical services such as emergency room care, ambulance rides, and paramedic fees

Lab results, test results, and visual depictions of your injuries (e.g., MRI, X-ray)

Medical letters or reports from your physician or other medical specialists

Physical therapy records, from your initial session through the whole time you require therapy

Coverage summaries from your health insurance provider

Bills, invoices, and receipts related to the above documents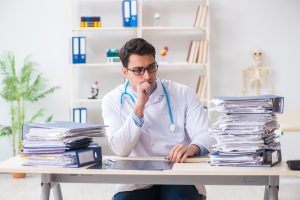 Your doctor's offices and your insurance provider should be proactive about making these records available to you. If this is not the case, don't be afraid to ask for any items you need.
As you collect this information, you'll want to keep it somewhere that is easily accessible to you. However, it is important to remember that these documents contain sensitive information. Be sure to keep them somewhere safe, such as a secure drawer or lockbox. If you are maintaining your files digitally on your computer, ensure your device is password-protected. 
Contact an Experienced Florida Car Accident Lawyer Today
Keeping up with all these medical records might seem like a daunting task, especially as you are still dealing with the challenges of your post-accident life. However, it might be one of the most effective ways you can help yourself at this time. And you don't have to do it alone. The skilled and knowledgeable car accident attorneys at Schuler, Weisser, Zoeller, Overbeck & Baxter P.A. will use all their experience to help you through every step of the process. 
Over the last four decades, the legal team at Schuler, Weisser, Zoeller, Overbeck & Baxter P.A. has successfully used our clients' medical records to help recover the compensation they deserved. We are ready to do the same for you. To get in touch with us today, call 561.689.8180, and we can schedule a free consultation. Don't wait to reach out. We can start helping you today.